Progressive (PGR) is making a new high to close out the week. Flo looks happy about it!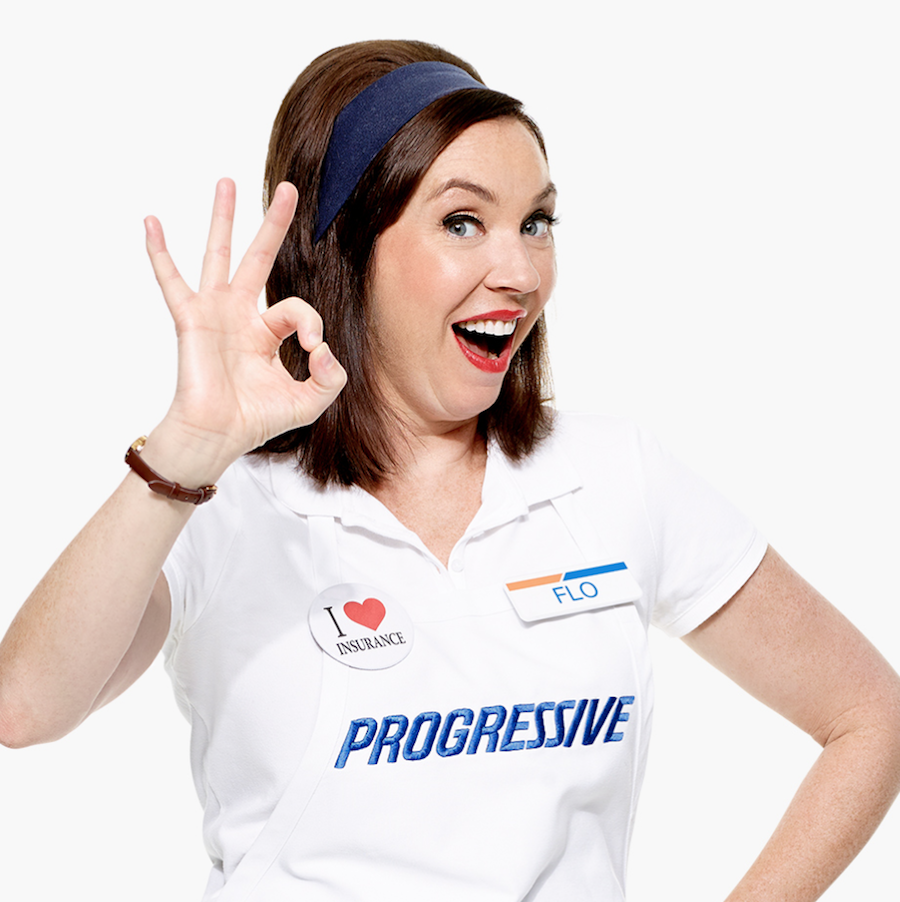 Photo:Courtesy of Progressive.com
---
When the chart starts popping, it's time to pay attention.
This chart has a beautiful 5-year up trend going on. It recently took a few months off but now it continues to accelerate. The stock has been a strong performer and the SCTR is just pushing back into the top quartile.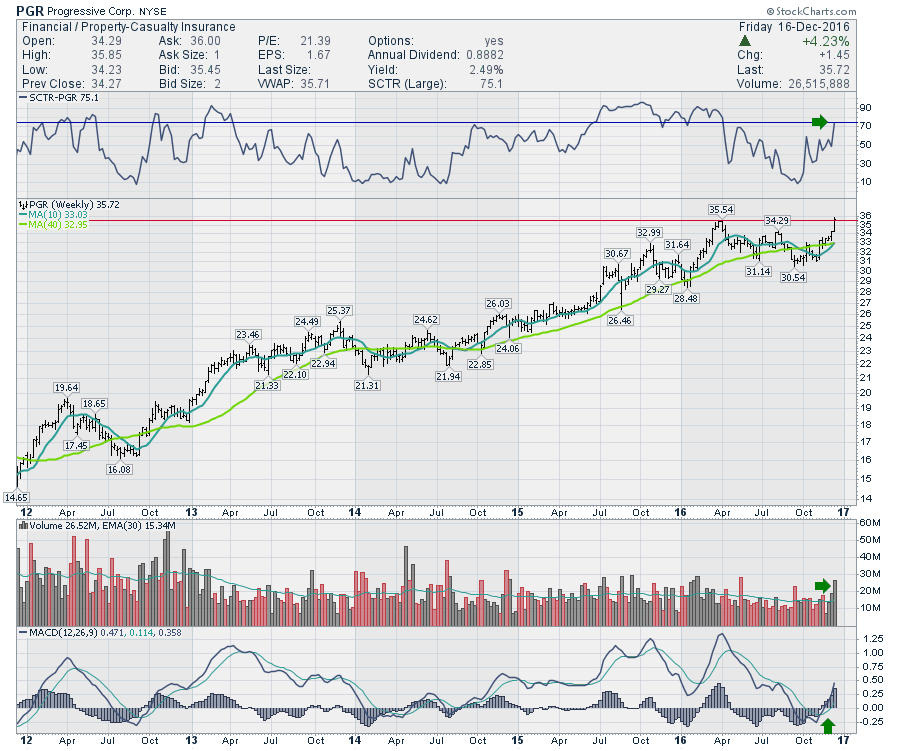 There is lots of volume hitting the stock, so this sudden surge is really moving. The macro trend for the stock is very strong and this move looks like a resumption of the trend.
Good trading,
Greg Schnell, CMT, MFTA.