The Transports (IYT) made a subtle break in the Post - Election uptrend today. A couple of things show up here.
The SPX Relative Strength is at 4-month lows today.
The price has not made much progress since the December 8th high in the energy stocks. The 171 level looks like pretty good resistance as this chart is unable to stay above it.
The trendline break today with a close on the lows does not look good here.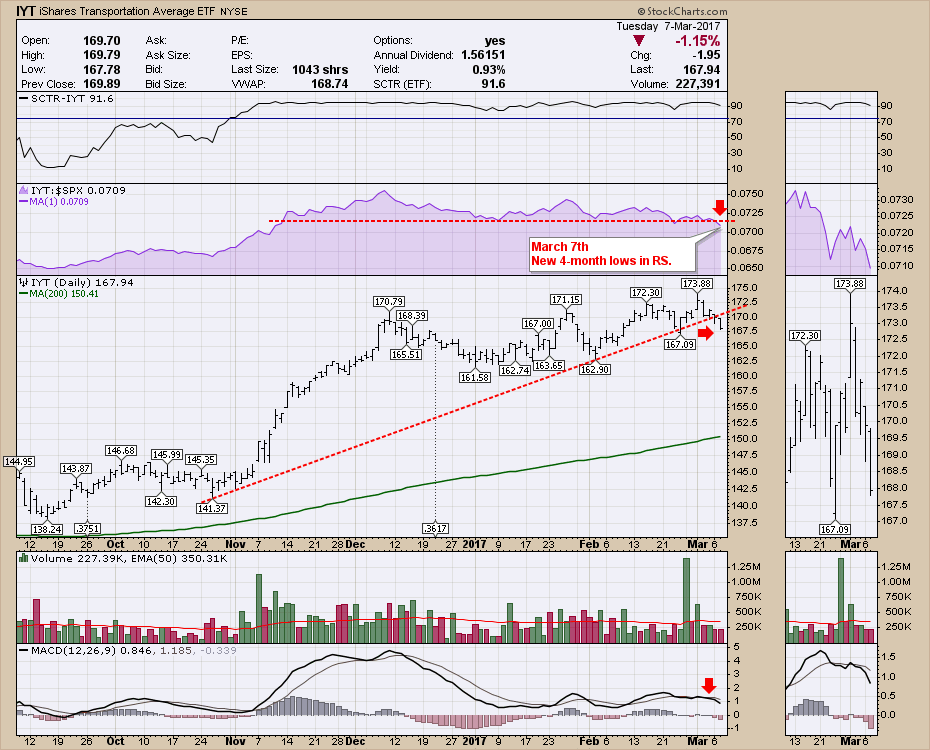 ---
With some softness starting to show up in Commodities, this chart also looks vulnerable. Caution is warranted.
---
For the educational segment, I want to point out our Data Adjustment page link.
This link shows you any adjustments made to a stock for dividends, stock splits or corporate events.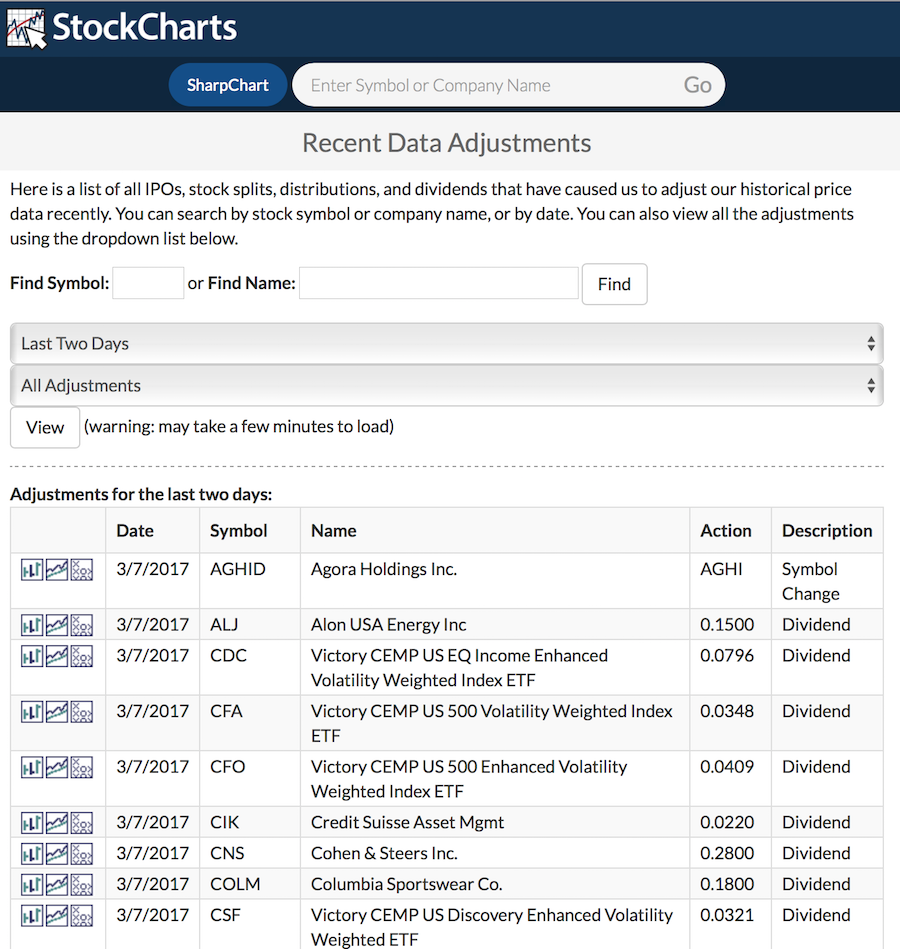 If something doesn't make sense or you are wondering if dividends have been paid, you can check this list. There are two drop down menus. One to show the number of days of adjustments but the other shows the different types of adjustments. This is handy if you are trying research that information.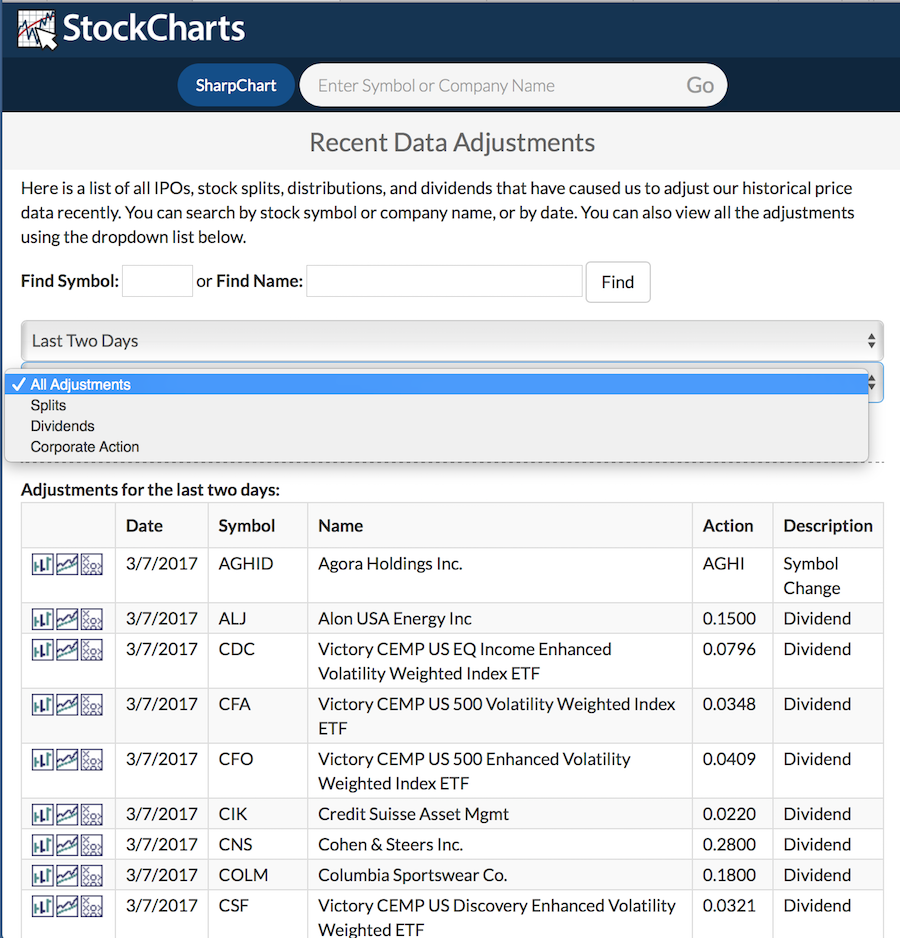 It works great!
Good trading,
Greg Schnell, CMT, MFTA.