Honeywell (HON) had a nice earnings report that popped the stock after a shallow pullback.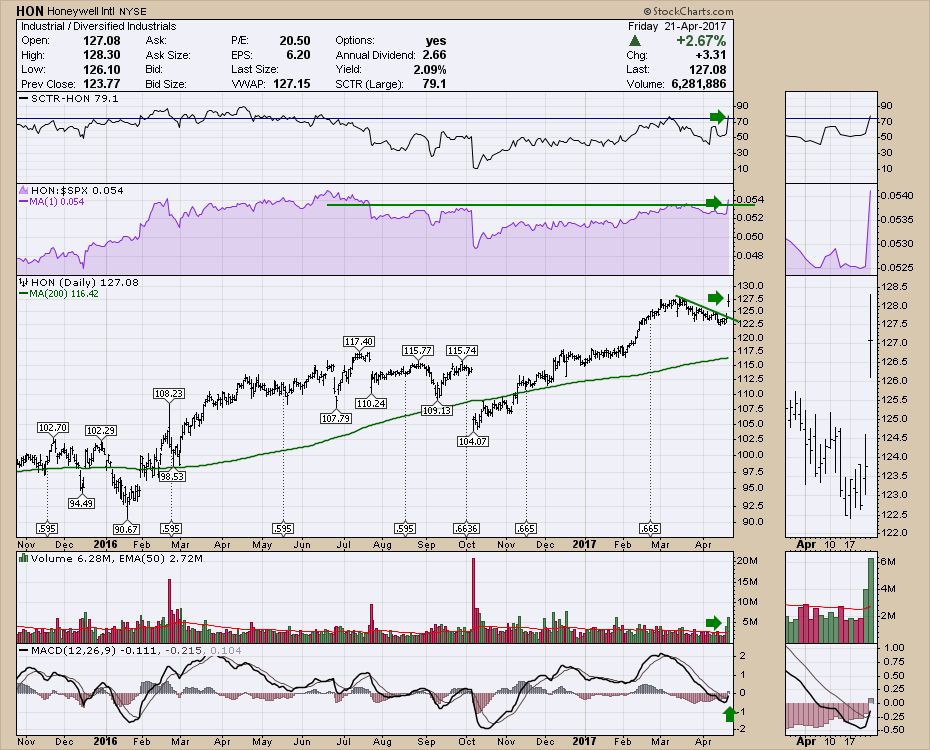 ---
This price move generated signals on various indicators. The SCTR surged above 75 and the Relative Strength surged to new 9 month highs. The price action made a new intraday high and broke out from a shallow downtrend. The volume climb was significant with 10 Million shares in 2 days.
---
For the educational segment, we can use the SCTR to evaluate which industry groups are performing better. The higher the number, the better the ETF performance.
Industrials continue to push higher in general. Right now, the XLI Industrial Sectors ETF has the highest SCTR ranking on Friday's close.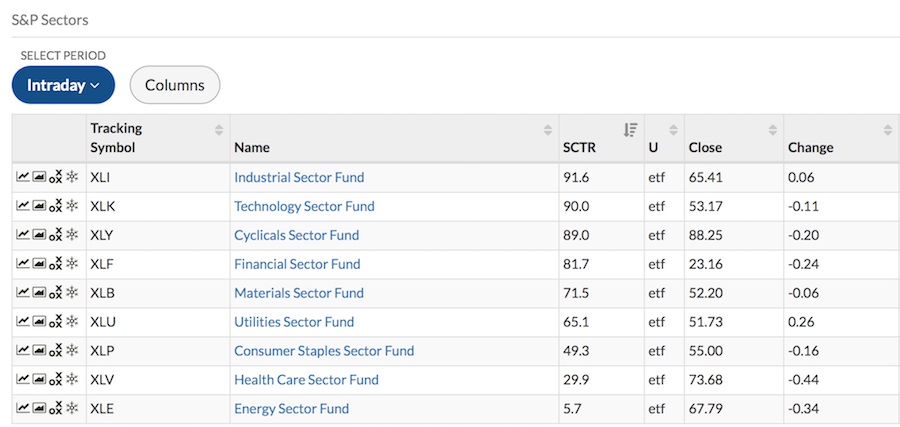 However, we can see that the energy sector is the worst. Analyzing the rest of the list for information, we can see the majority of the ETF's are above 50, but the Utilities and Consumer Staples are some of the weakest. This surprises me a little as some of the defensive stocks in these defensive sectors have been pushing to new highs. The bottom line from this sector review is that the growth sector stocks are still holding up well, even though the $SPX made new 52-week highs over 7 weeks ago on March 1st. The SCTR quickly helps us identify the sectors that are performing well.
Good trading,
Greg Schnell, CMT, MFTA.