Investing in Commodities has been tough for the first 1/2 of 2017. Every rally was a false breakout and every opportunity seems to have dried up. From Agriculture, energy, precious metals, industrial metals, steel, copper and cocoa, it has been a hard spring for trading from the long side. Today, Gold gives us a glimmer of hope that this may be changing. The miners alsolutely soared today up 4.5% in the GDX ETF. The volume was even more impressive with 98 million shares today with an average of 55 million normally.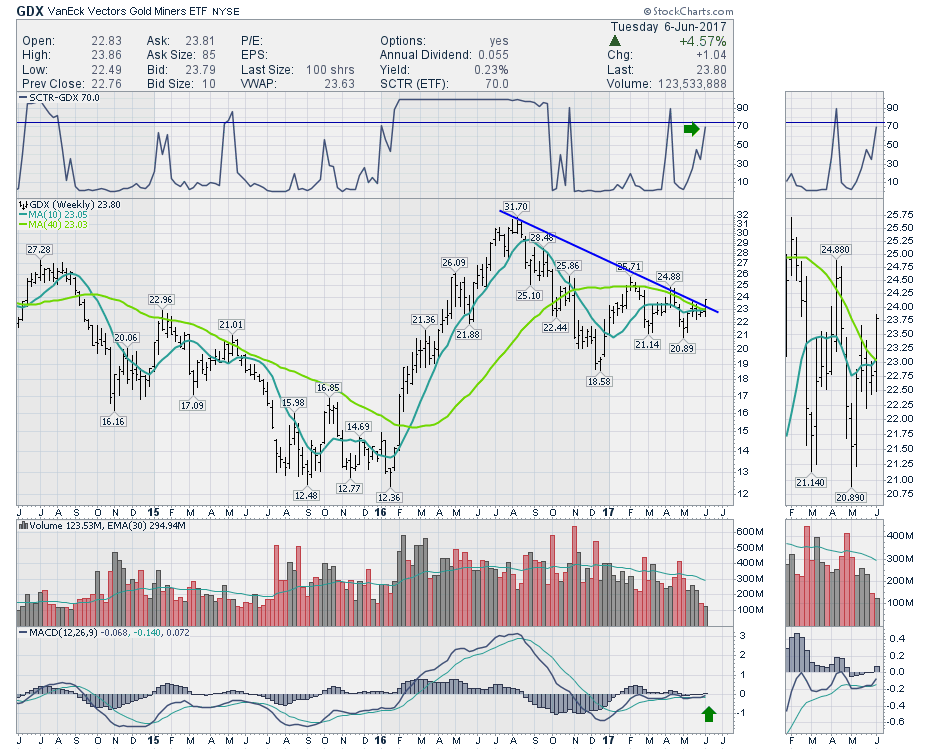 ---
While this is very bullish and the breakout is a buy signal, I do want to add one word of caution. I typically like Gold stocks from the 25th of the month to the 8th of the new month. On the chart below we can see 7 months where the 8th or very close to the 8th of the month has marked the highs through the last 11 months.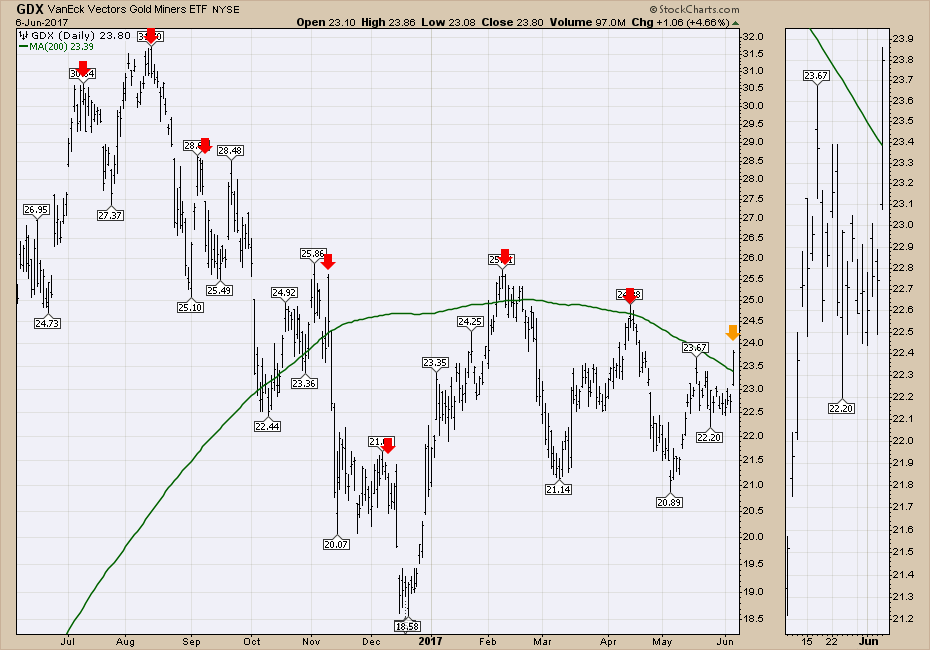 I have noticed recently that more and more Precious Metals companies had high SCTR rankings even before today's breakout. We can see 7 that had big changes in their SCTR rankings today. I used the Canadian miner SCTR's as there are so many in Canada it represents the industry a little better.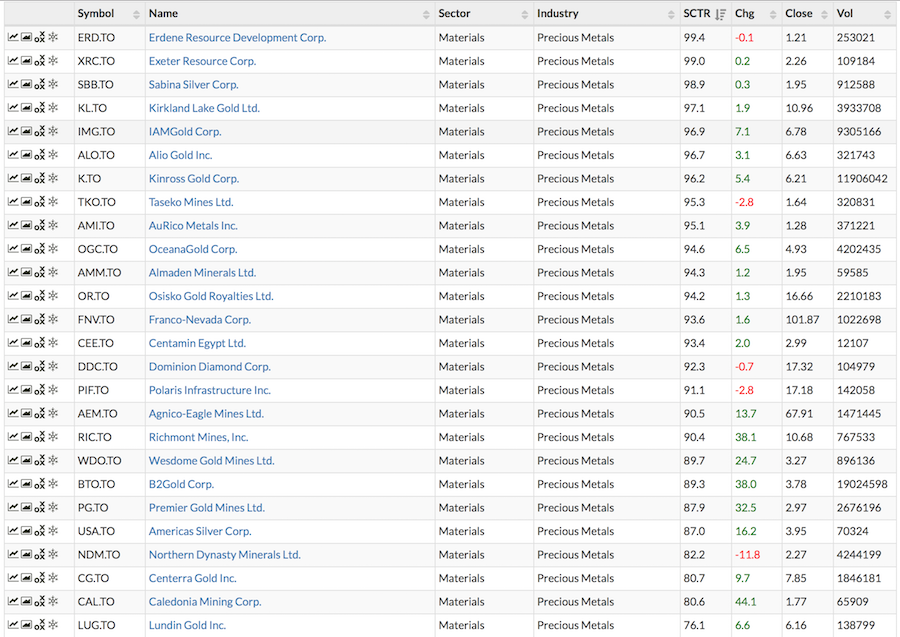 I also like it when the ratio of Gold mining stocks outperform Gold to break a trendline on the ratio.
Watch closely, I think this looks nice for a big move.
On the weekly chart (GLD) also has some lustre. A weekly chart needs a weekly close not a Tuesday close, but this looks very good here.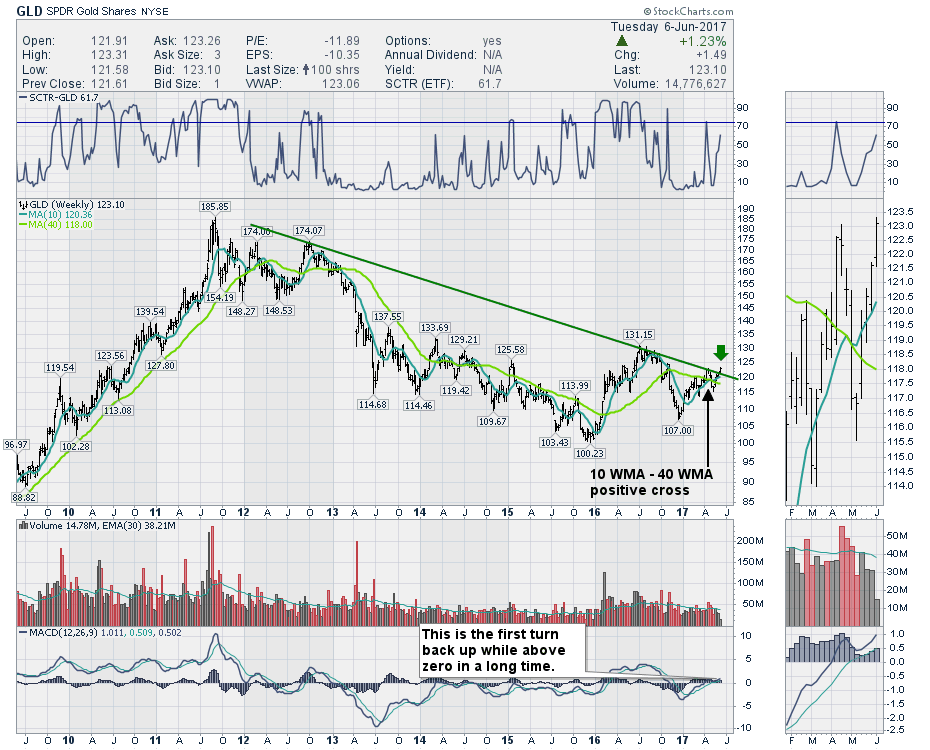 Good trading,
Greg Schnell, CMT, MFTA.