It was another round of selling for Whole Food Markets' (WFM) competitors as Amazon.com (AMZN) made headlines by announcing that prices would be cut at WFM stores. That spooked the likes of Costco (COST), Wal-Mart (WMT) and Target (TGT) as all three saw drops on very heavy volume. Meanwhile, AMZN's own price slump may have ended on Thursday as a bullish hammer printed at price support. Check it out:
---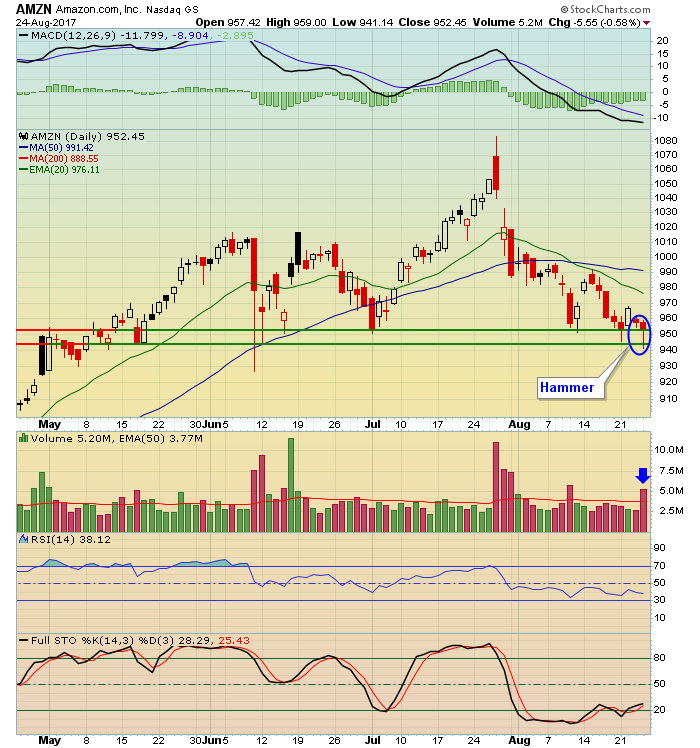 If the price support reflected above fails to hold, be very careful. The weekly chart on AMZN shows slowing momentum in the form of a negative divergence and AMZN is currently resting just beneath its 20 week EMA support. So loss of price support above would also represent the loss of rising 20 week EMA support - a double technical negative. Here's the weekly chart: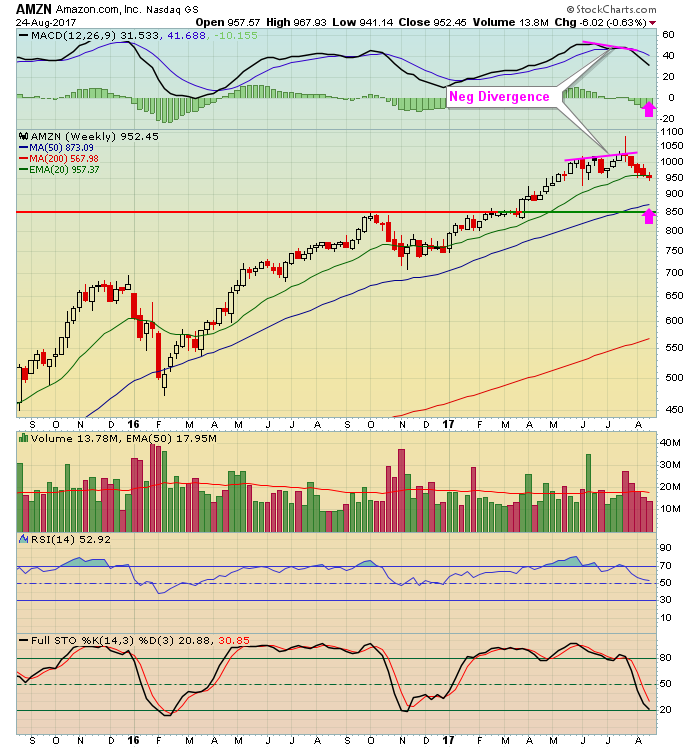 A close below 950 could accelerate the selling and it's certainly conceivable that AMZN could trade over the next few weeks as low as 850 - to test the 50 week SMA and reset the weekly MACD at or near centerline support (pink arrows). So while the news out of AMZN may be shocking some of its competitors, AMZN has its own technical issues to be concerned about.
Happy trading!
Tom