Quite a few of the telco's have surged in recent weeks.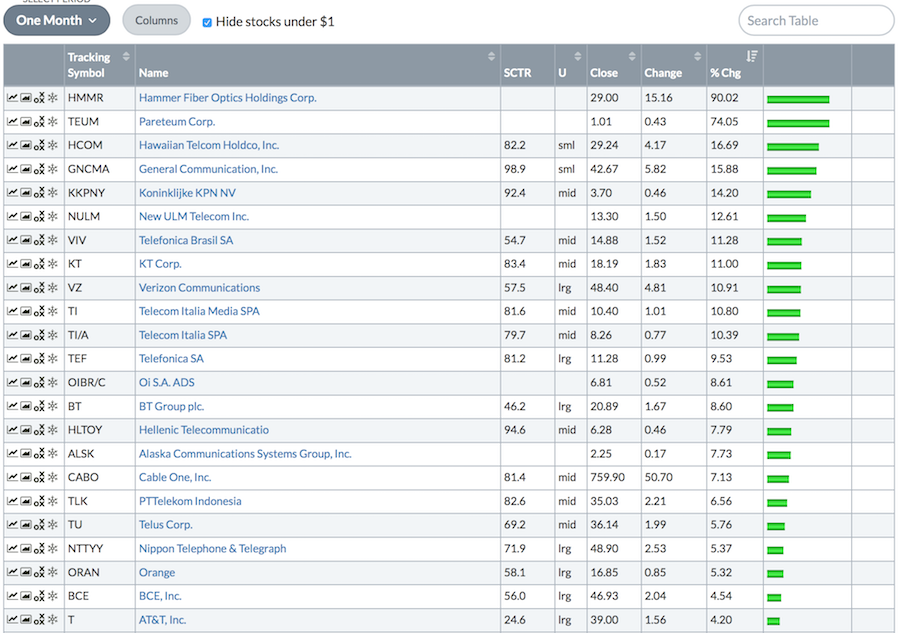 ---
While the stocks have been accelerating, Verizon has been a standout. But it is not just the US Telco's that are ripping higher. The breadth across the industry makes the recent move important.
For Verizon, the break above the 40 WMA and the SCTR rallying above 50 are both points to take notice of. While the chart is still sporting lower lows and lower highs, the change in momentum looks to be important here. There is a nice signal on the MACD as well.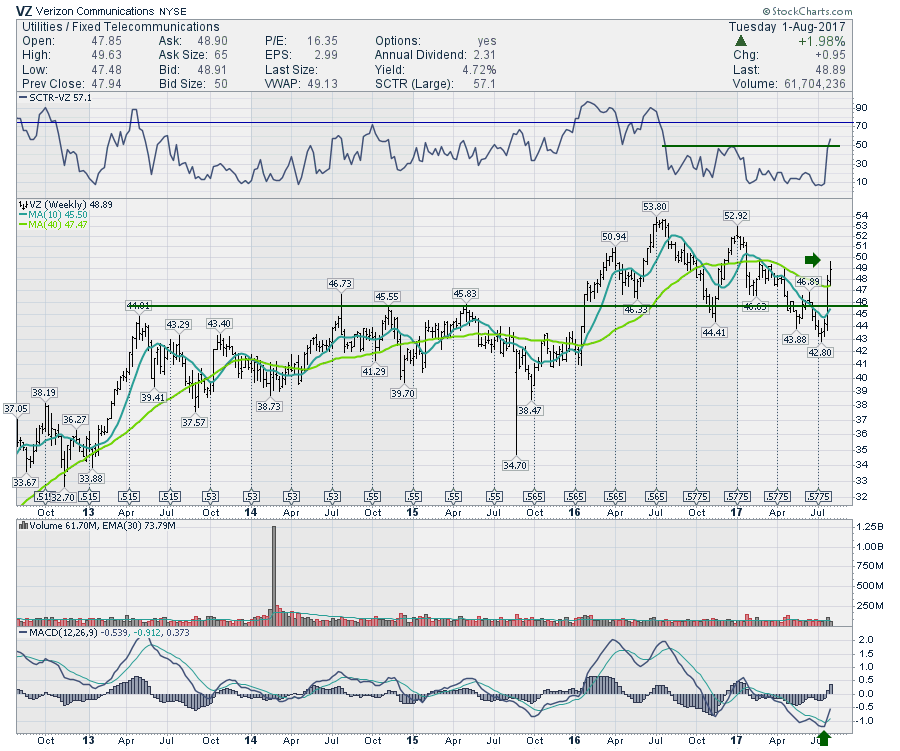 There appears to be some appetitie for upside in VZ with a 4.7 % yield as well. With that, it might be time to take a look at VZ now too. A little pullback might make the entry easier, but there is a swelling trend towards the industry it seems.
I'll be posting Martin Pring's Market Roundup Live for members later today.
Good trading,
Greg Schnell, CMT, MFTA.