British Petroleum (BP) has been wobbling higher while oil has had a series of lower highs over the course of 2017. This week, BP has pushed to new two year highs.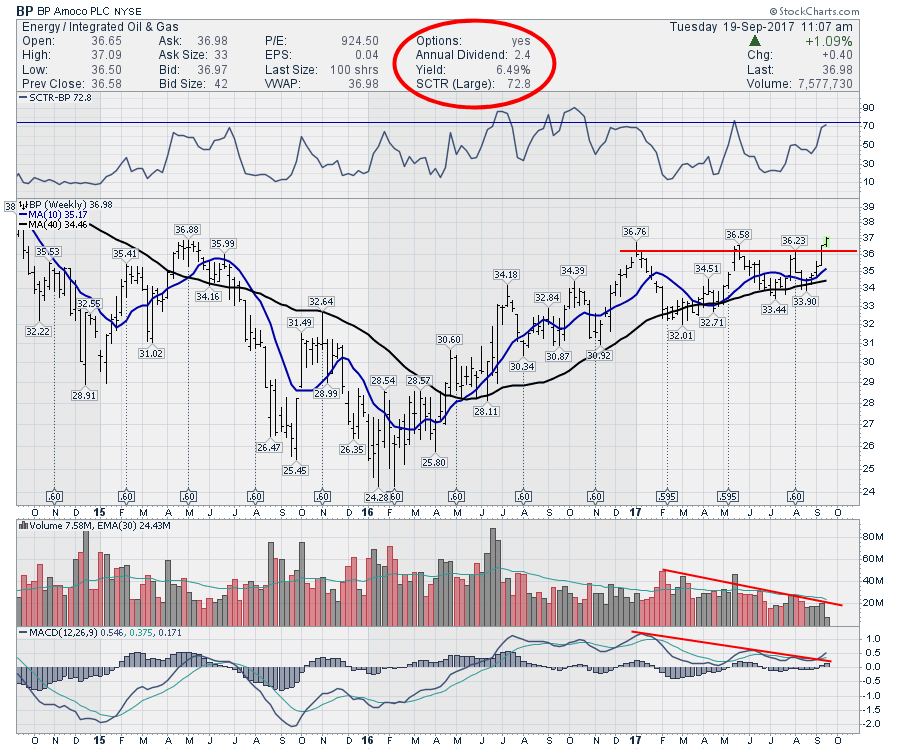 ---
With an astounding dividend yield of 6% and superb price action on the stock, this chart looks great. The MACD is breaking out above a trend line and volume has slowed while the ascending triangle builds.
Check out a host of new videos posted this past week on the StockCharts.com Vimeo channel.
Check out the new mini charts when you hover over a stock ticker symbol on the Summary page in your chartlist as well as the SCTR ranking page! Woot Woot...This is nice!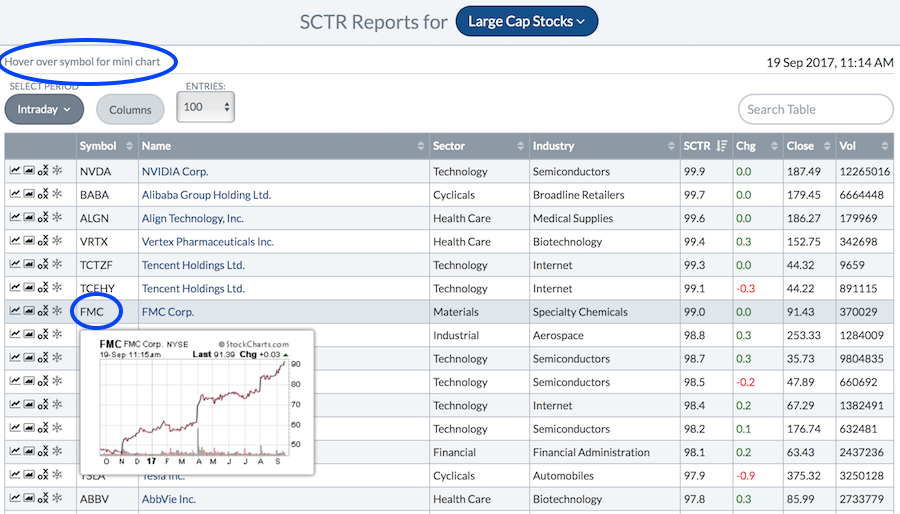 Good trading,
Greg Schnell, CMT, MFTA