Apple (APPL) long loved and always watched for exciting products came out with a new suite of products last week. With their ability to garner a lot of free advertising in the media discussing the new products, Apple usually generates a tidal wave of sales.
While that might be true, the shareholders are starting to tell us a different story. We have seen investors fail to follow through before and it usually led to healthy downside corrections. This week looks more important than most for the Apple shareholders.
Looking at the SCTR line, when Apple has remained above 75 for most of the past year, the stock has been trending strongly(Higher!). When the SCTR falls below 50 after a long period of outperformance, this is usually a more cautionary message.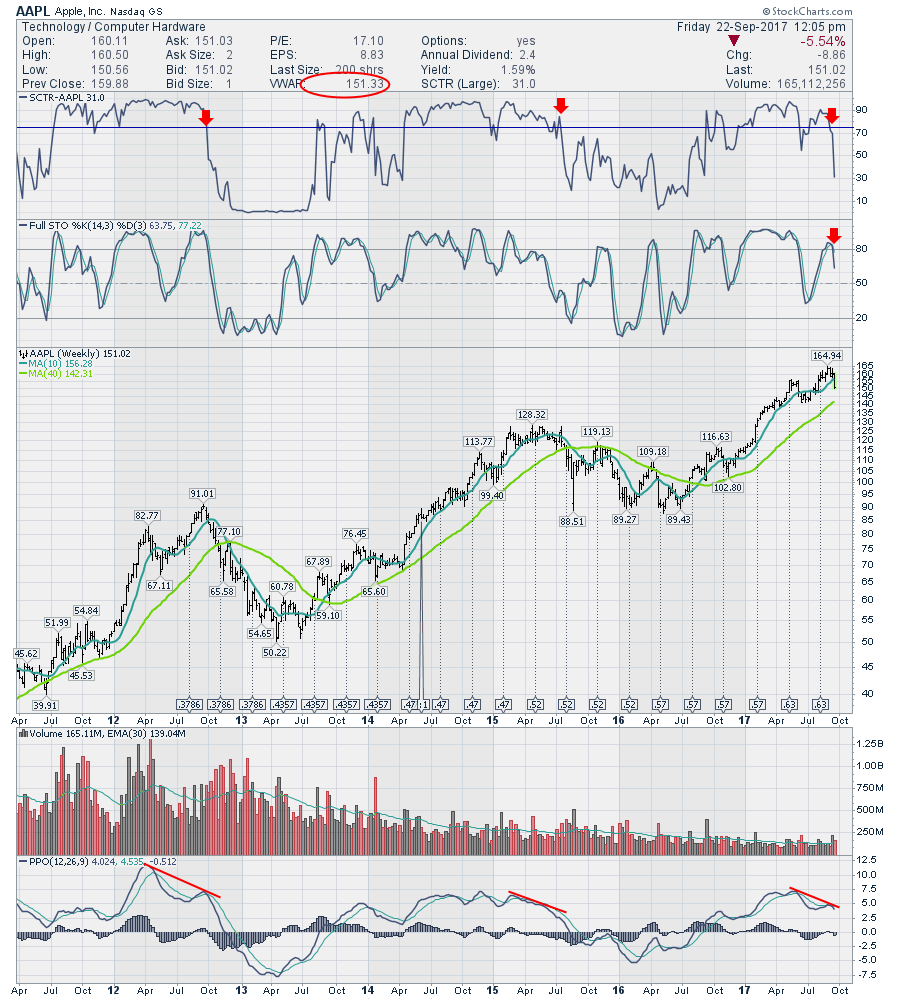 ---
Probably what is more important is that the PPO signal for momentum is suggesting problems ahead as well. While the Full stochastics are more sensitive, they also corroborate the story. The previous corrections in price were both over 30%. Long term investors might want to find a method to protect their Apple gains through options to give themselves some time. While technical analysis is not a crystal ball, it can be a pretty good wind sock.
Good trading,
Greg Schnell, CMT, MFTA.