With everyone jumping on the emerging market trade, Brazil has recently shot up to new 9-year highs on the local market chart. Petrobras (PBR), one of the biggest energy companies operating in Brazil is making a moving now too. It is taking out the 40 Week Moving Average.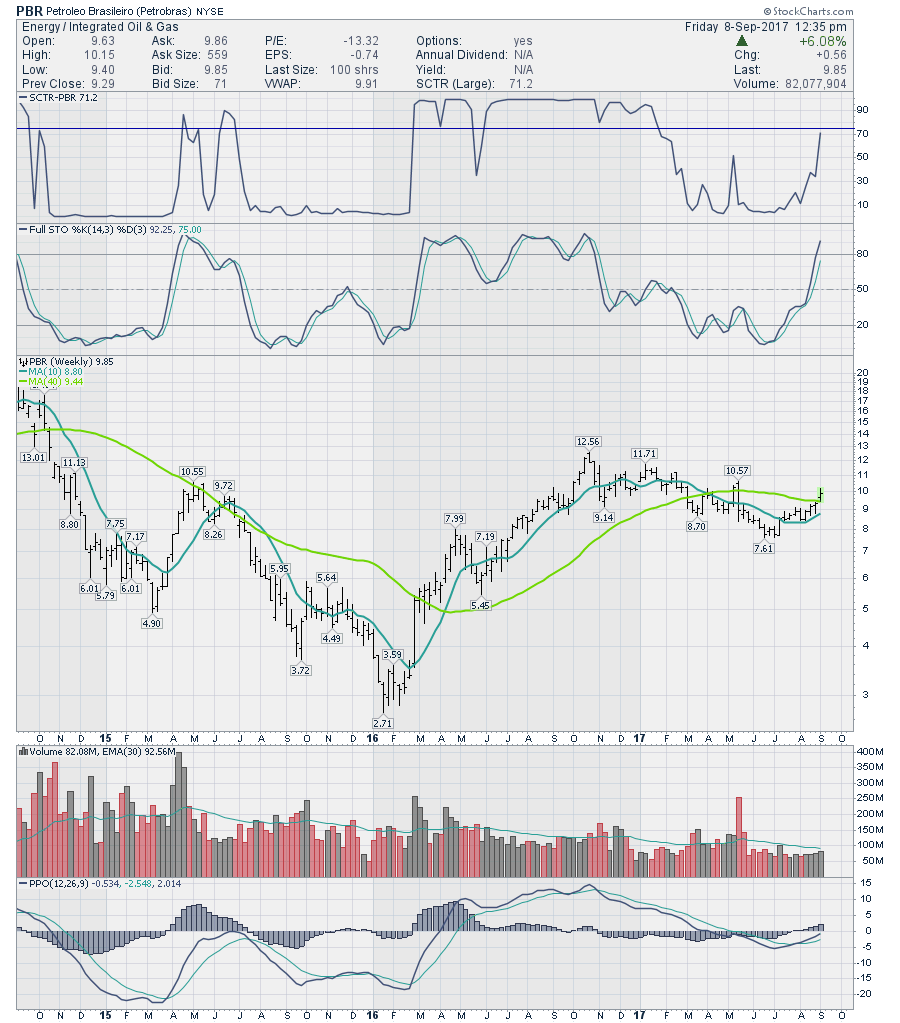 ---
With a surging SCTR and the support of the 40 week MA under the stock, this looks like a nice way to participate in the emerging markets.
The Market Outlook with Tom Bowley and Greg Schnell will be on Saturday September 9th, 2017 @ 11:00 AM EDT. Click here to register.
Good trading,
Greg Schnell, CMT, MFTA