Let me start by stating that the NASDAQ 100 has earned 61.9% of its gains over the past 20 years during the fourth quarter. Yep, October through December has accounted for nearly two thirds of the gains on the NASDAQ 100. So you would think that most of its component stocks would also perform quite well during that time frame....and they do. There is one very notable exception, however, so (hint) you may want to "name your own price" and wait for entry.
---
Figured out which stock it is? Ok, it's priceline.com (PCLN). Since 1998, PCLN has earned just 2.4% of its cumulative gains in the October to December time frame. In fact, PCLN has averaged losing money for its shareholders over the second half of the year throughout its existence. But it typically soars during the first half of the year. This is a very perplexing seasonality chart: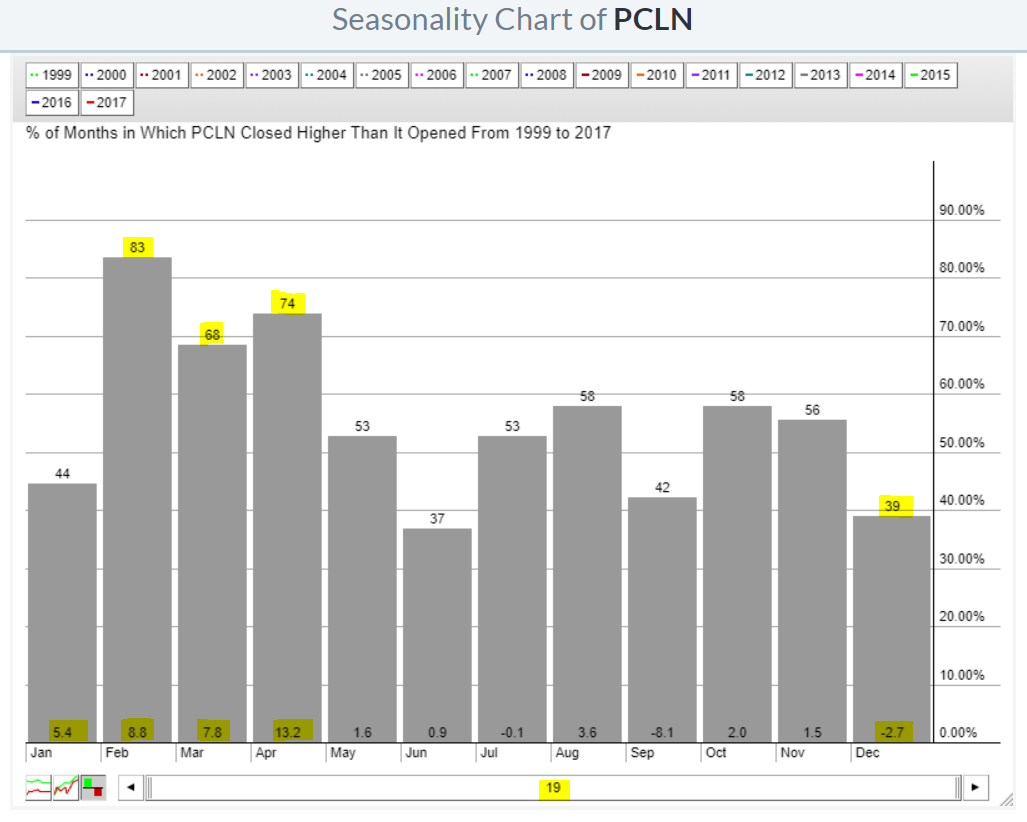 I've highlighted several numbers on this chart that really stand out to me. One thing is very clear. You want to own PCLN from January through April. Those numbers are ridiculous and almost incomprehensible over a two decade period. So sit back, name your own price and consider entry into PCLN during the December holidays. I wouldn't change my travel plans, just my trading plans. :-)
For those who would like more seasonal information in November and December, including which S&P 500 and NASDAQ 100 stocks perform best and worst during these two upcoming months, CLICK HERE for my Friday Trading Places blog article.
Happy trading!
Tom