The cybersecurity ETF (CIBR) broke out to new highs late last week. The chart shows a couple of downtrends also breaking. In this vertical market where everything is up, a stock that consolidates sideways for any length of time looks pretty weak. The SCTR has a downtrend line that looks to be breaking. An SCTR above 50 would mark new 4-month highs.
The relative strength downtrend also broke so there might be more to this breakout. The move to new highs on the price chart after a consolidation sideways since March is very bullish.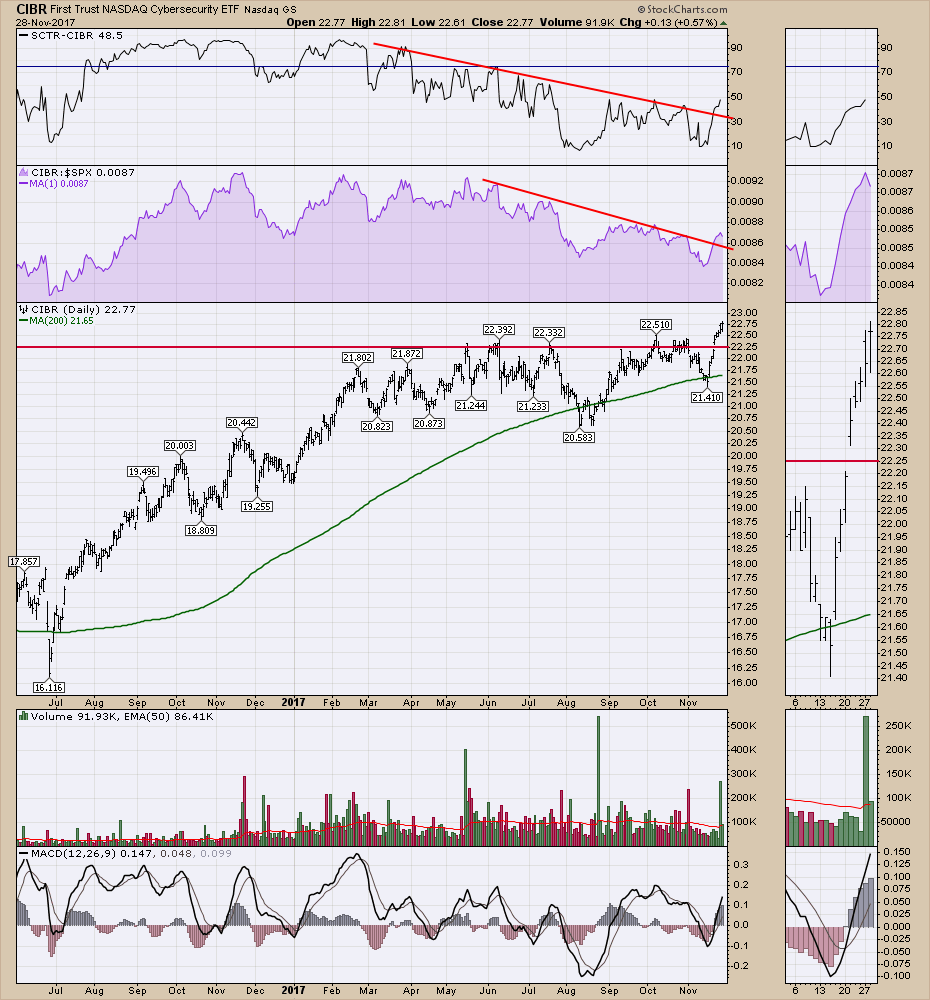 ---
The volume is a little light on average, but the Monday volume really started to break trend. The ETF looks good here with a stop just below the $22.25 level.
Good trading,
Greg Schnell, CMT, MFTA