General Electric (GE) has been struggling recently and now the stock dipped to two years lows. For such a blue chip institutional stock, the price action faltering while the overall market is in a big bull trend is almost shocking. With the investor day, GE announced asset sales and a dividend cut. The investors short circuited and hammered the sell button. While all this is new, the real question is when will investors find the stock low enough that good value is showing up?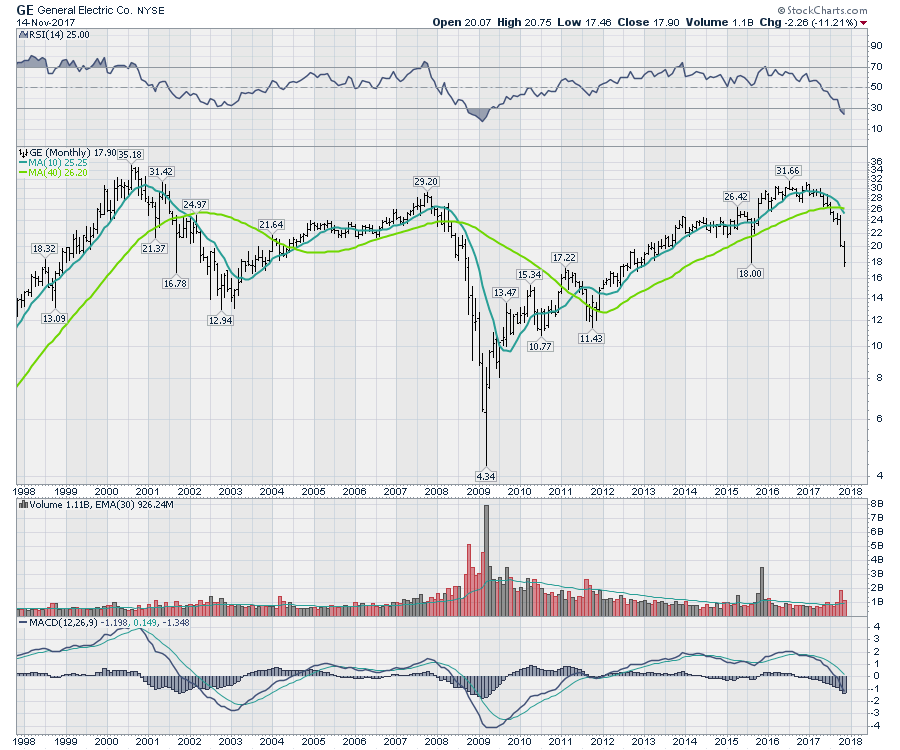 The stock has been dead money for 20 years. For an institutional stock, this price action is horrific. It will force investors to trade this stock rather than hold it for long term accumulation.
That said, at some point it becomes a buy. Usually we need a cathartic, apocalyptical volume to remove all the weak holders of the stock. A short term chart will help as the monthly bars are just too big and they can mask the data. There are a couple of common indicators that can help. We want to see the volume return to less than normal as the selling dries up. This should also give us a slightly higher low as the volume dries.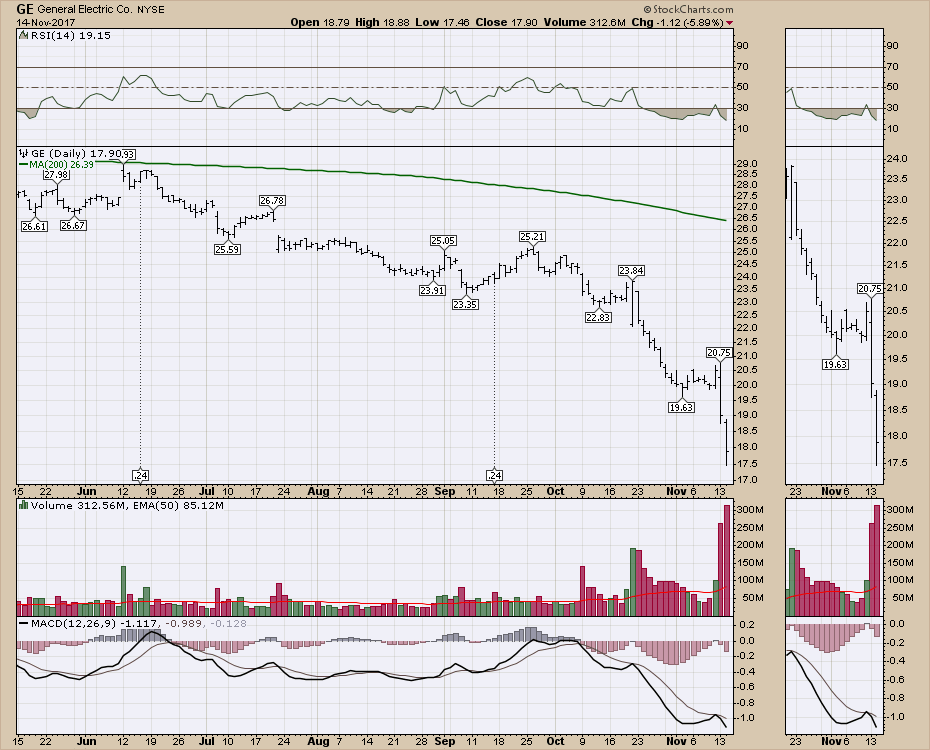 Without question, this was a cathartic flush. The only good news is that this should mark some sort of a major low in the stock. The next few days should confirm a trade-able low in the stock. A bounce out of here should be good for a trade with a stop just below Tuesday's low. But it probably also suggests the return of the long term hold in GE is not likely any time soon.
Good trading,
Greg Schnell, CMT, MFTA