GM had a nice bullish reversal today along with the market. The fact that it took out yesterday's high when the overall market only made half of the previous loss (600 up vs. 1175 down) suggests good energy here. A tight stop at $41 is probably in order. If it starts to move into the lower half of today's candle, I'd let it go.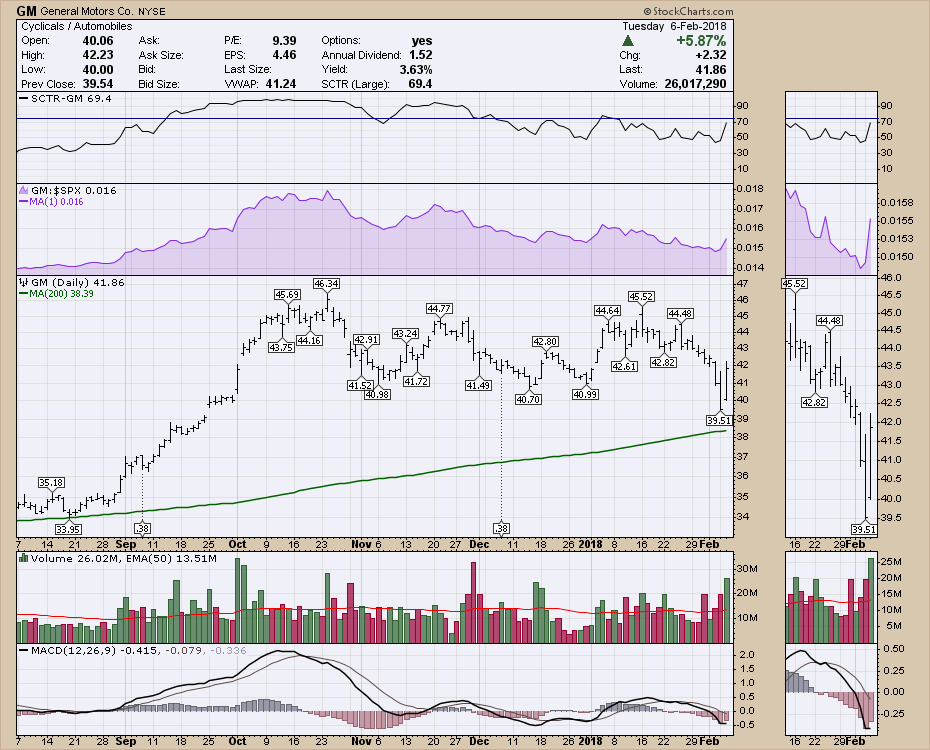 Watch closely for stocks trying to surge out of bases on new highs here. Stocks that make new highs as the market bounces are also good candidates.
Good trading,
Greg Schnell, CMT, MFTA.