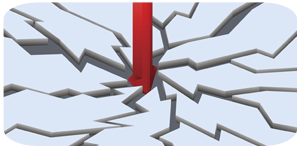 The Nasdaq 100 ETF (QQQ) broke down with a sharp decline the last five days and this pushed RSI(5) below 30 for a short-term oversold reading. The breakdown is bearish, but it has also created a short-term mean-reversion opportunity.
I first introduced a mean-reversion trading system using RSI in June 2016. This system evolved over the next few months as I turned to the Chandelier Exit for exit signals. The system trades SPY, IJR, QQQ and MDY using RSI(5) for entry signals and Chandelier (22,1) for exit signals. This article is only available to StockCharts members.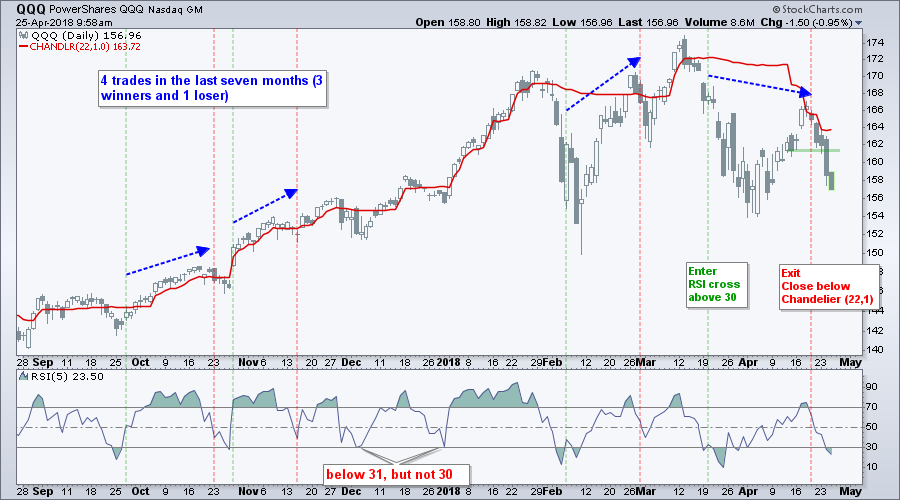 The chart above shows QQQ with the last four trades. Three were winners and the last one was a loser. The system buys when RSI(5) moves above 30, which means it must first be below 30 and oversold.
The system sells when QQQ closes below the Chandelier Exit (22,1). Most entries occur when QQQ is already below the Chandelier Exit so this means the ETF must first move above the Chandelier Exit before an exit is possible.
The system has worked quite well over the last two years so perhaps it is time for a lull. But you never know...
---
Plan Your Trade and Trade Your Plan.
- Arthur Hill, CMT
Senior Technical Analyst, StockCharts.com
Book: Define the Trend and Trade the Trend
Twitter: Follow @ArthurHill
---