Today Caterpillar reported great earnings with almost $1 Billion beat on revenues. Huge. But the CFO mentioned that they are wondering if this might mark peak earnings for the cycle. Whoops!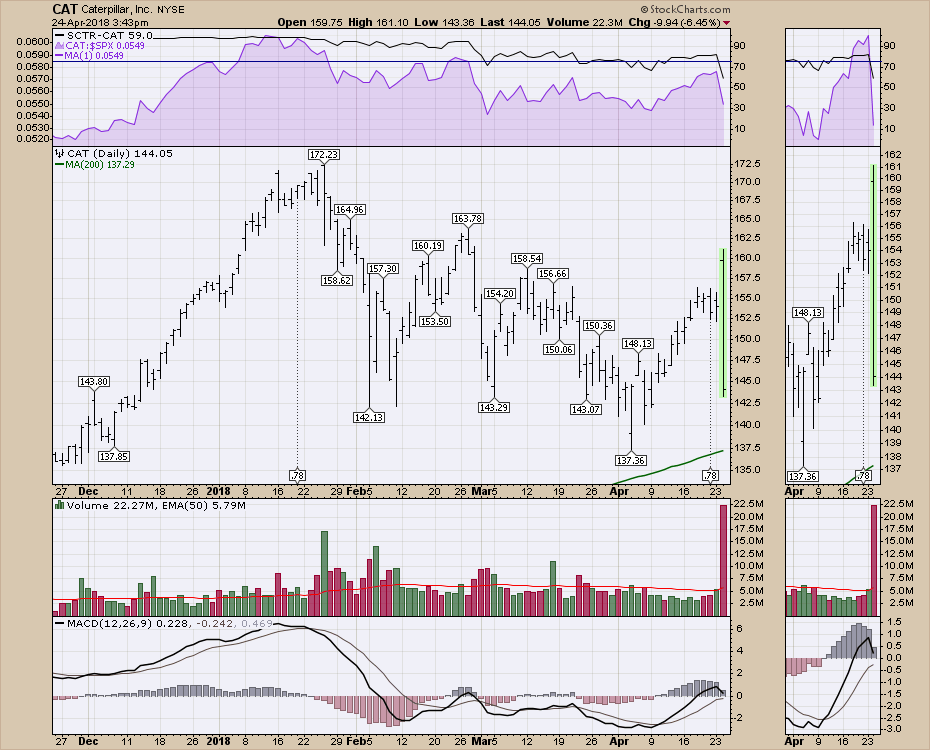 ---
The corresponding move in other Industrial stocks was swift. Deere and Co, Cummins, the XLI SPDR Industrial ETF; and Finning - Caterpillars largest dealer are shown.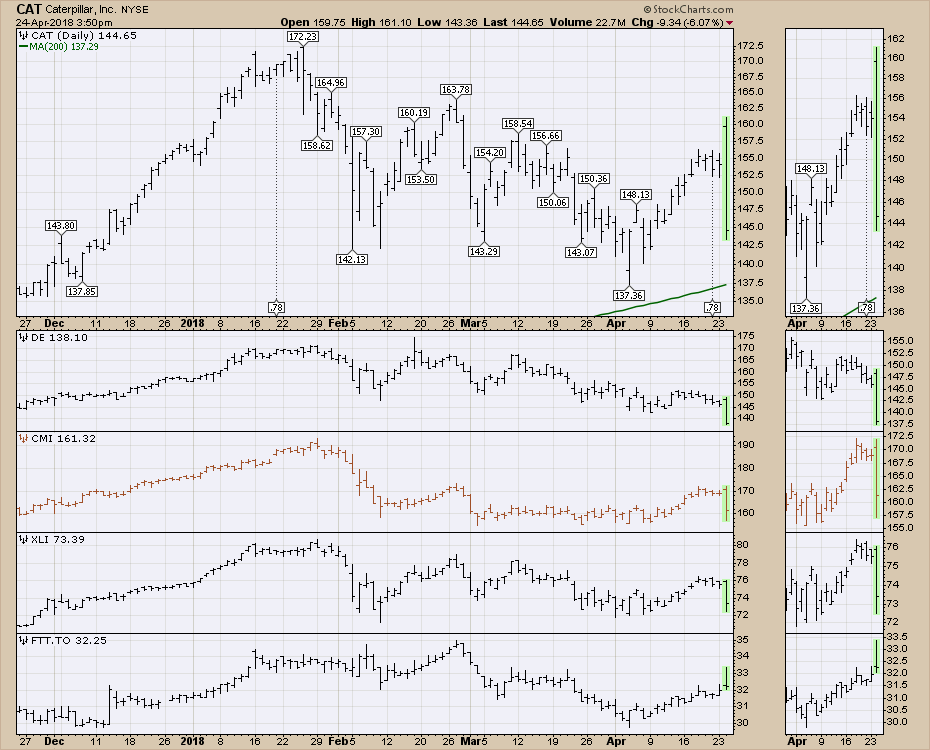 What makes this more important, is the XLI. The XLI is sitting on the 200 DMA average and near 5 month lows. All this makes the market direction way more difficult. Trade cautiously.
Good trading,
Greg Schnell, CMT, MFTA.