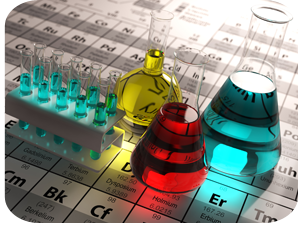 The Materials SPDR (XLB) is having a good month with a 4+ percent gain so far in May. Within the sector, I am seeing some strength in two big chemical stocks, Air Products (APD) and Eastman Chemical (EMN).
Before looking at the charts, note that both are above their rising 200-day EMAs, and their 50-day EMAs are above their 200-day EMAs. APD hit a new high in January, while EMN hit a new high in March. Both are in long-term uptrends and this means my bias is bullish.
The first chart shows Air Products with a large triangle forming here in 2018. This represents a consolidation, or rest, within the bigger uptrend. There are currently six price swings within the triangle and the current swing is up after the trend line break (red trend line). APD is now challenging the triangle trend line. A breakout would signal a continuation of the bigger uptrend and open the door to new highs.

The next chart shows Eastman Chemical with a smaller triangle and a break above the upper line over the last five days. This breakout signals a continuation of the ongoing uptrend and opens the door to new highs.

On Trend with Arthur Hill
On Trend is my show on StockChartsTV - every Tuesday at 10:30 AM. The show repeats immediately afterwards at 11 AM ET and again throughout the week. There is also a video archive on Youtube. StockChartsTV and the video archives are available to everyone.
Highlights from On Trend for Tuesday, May 15th (click here to view)
Ranking Sectors by High-Low Percent
Sector SPDR Chart Analysis (big wedges)
Oil and Energy-Related ETFs Continue to Work
10-yr T-Yield Turns Back Up
Winners and Losers in Rising Rate Environment
Stocks: TSLA, DHR, NKE, ROST, SYK, UNH
---
Plan Your Trade and Trade Your Plan.
- Arthur Hill, CMT
Senior Technical Analyst, StockCharts.com
Book: Define the Trend and Trade the Trend
Twitter: Follow @ArthurHill
---