Everyone still believes this bull market has a lot more legs. While the large-cap technology stocks dominate the weighting in the big indexes, the $NYA chart has been an important chart for timeliness for the overall picture in recent history. Even more important perhaps is the last two trend lines broke around the end of June.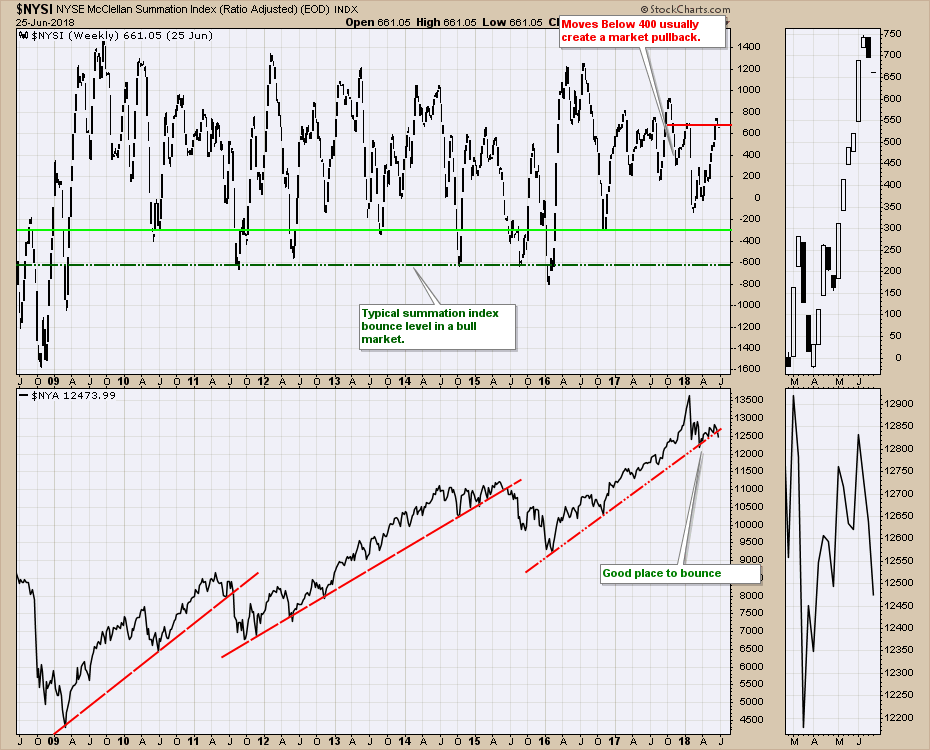 The chart above is a weekly chart and the week closes on Friday, not Monday. It is important to watch price action closely over the next few days. Friday also brings the End of Day, End of Week, End of Month, End of Quarter data point for the markets. Line charts can appear dramatically different on each chart as each chart only includes the closing data. While a bar chart will display the intraday highs, a line chart only shows the highest close for that time period.
Depending on Friday's close, some long term charts may appear broken which can make changes for institutional investments.
Friday appears to be just another day but it could be the most important data point this year.
---
Here is the most recent Commodity Countdown Video. Most of the conversation is on the currencies and a large portion stares down the calamity in Commodities. I did share some important calendar dates for the US Dollar. I comment on Gold and Silver in the video.
---
I host a new TV show on StockCharts.com called The Final Bar. It airs Thursdays at 5 PM ET and is repeated throughout the week on StockCharts TV. You can also catch it on my Vimeo channel or on the StockCharts.com YouTube Channel.
The Final Bar covered some of the tension on the index charts. This edition also covered some of the value stocks in defensive industry groups.
For Canadian investors, here is a copy of the most recent Canadian Technician video. Unfortunately, Last weeks breakout did not hold, so caution is warranted.
Good trading,
Greg Schnell, CMT, MFTA
Senior Technical Analyst, StockCharts.com
Book: Stock Charts for Dummies
Twitter: Follow @Schnellinvestor