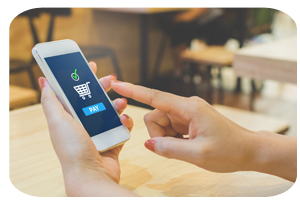 Stocks making new 52-week highs are clearly in uptrends and leading. Even though Paypal is just shy of a 52-week high, the bigger uptrend and wedge point to new highs in the near future.
First and foremost, Paypal is in a long-term uptrend because the 50-day EMA is above the 200-day EMA and the close is above the rising 200-day EMA.
After hitting a new high in late January, the stock corrected with a large falling wedge into mid May. This correction was needed to work off the overbought conditions created in January. The falling wedge is a typical pattern for a correction and the breakout near 80 signaled an end to this correction.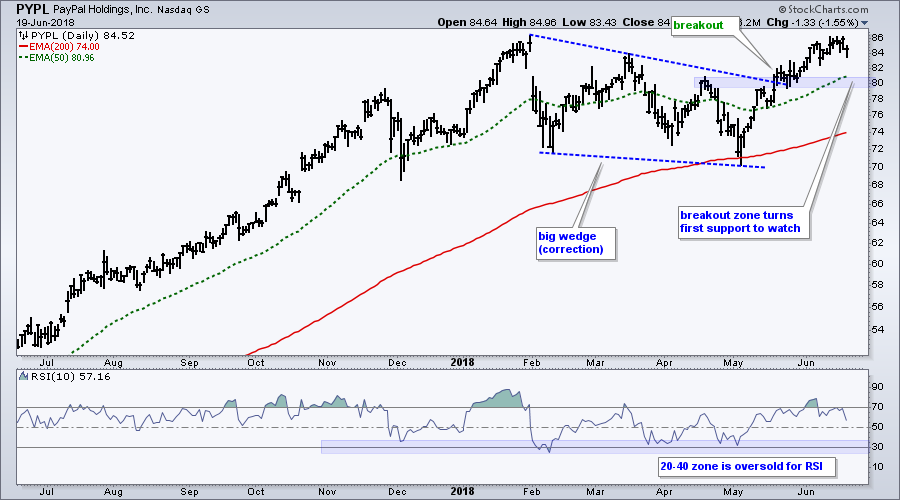 This breakout argues for a continuation of the bigger uptrend and I would expect new highs in the coming weeks and months. The breakout zone around 80 turns first support to watch on a throwback (test of the breakout). A move into this zone could present an opportunity.
---
On Trend on Youtube
Available to everyone On Trend with Arthur Hill airs Tuesdays at 10:30AM ET on StockCharts TV and repeats throughout the week at the same time. Each show is then archived on our Youtube channel.
Topics for June 19th
The Single Biggest Influence on Individual Stocks
Seasonality and Sector Divisions (XLI, XLF)
Watching Two Risk-Off Assets
HON and UTX Stall as CAT Breakout Fails
Tech Leaders (PFPT, ADSK, ACN, ADI)
Exchange Leaders (NDAQ, CME, CBRE, ICE)
---
Plan Your Trade and Trade Your Plan.
- Arthur Hill, CMT
Senior Technical Analyst, StockCharts.com
Book: Define the Trend and Trade the Trend
Twitter: Follow @ArthurHill
---