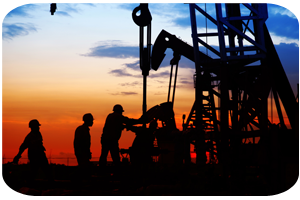 Anadarko Petroleum (APC) has had quite a good year with a 25% gain in 2018 and 52-week highs in June and July. The stock fell over the last five weeks, but this decline is viewed as a correction within a bigger uptrend. Moreover, RSI became oversold and a mean-reversion bounce is now in play.
First and foremost, the long-term trend is up because the stock hit a new high in July, the 50-day EMA is above the 200-day EMA and price is above the rising 200-day EMA.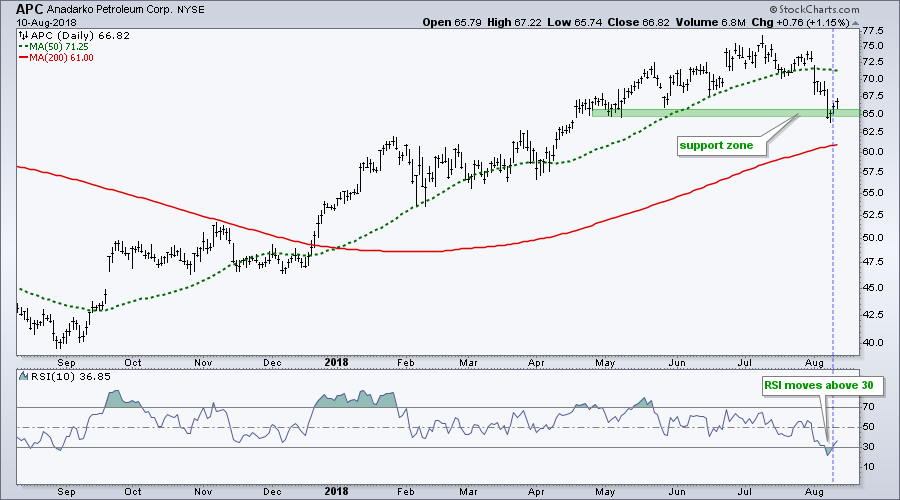 APC fell back to the 65 area in early August and the May lows offer support in this zone. The decline to 65 was enough to push RSI below 30 for the first oversold reading this year. RSI has since moved back above 30 and this means we could get an oversold bounce.
---
Plan Your Trade and Trade Your Plan.
- Arthur Hill, CMT
Senior Technical Analyst, StockCharts.com
Book: Define the Trend and Trade the Trend
Twitter: Follow @ArthurHill
---