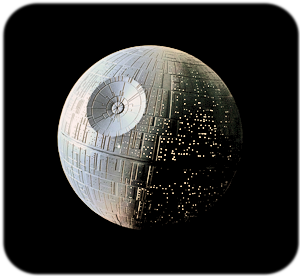 A classic death cross occurs when the 50-day moving average moves below the 200-day moving average. On the flip side, a golden cross occurs when the 50-day SMA moves above the 200-day SMA. The 50-day SMAs have been above the 200-day SMAs for all major stock indexes this entire year - until this week. These indexes include the S&P 500, Dow Industrials, S&P Small-Cap 600, S&P Mid-Cap 400, Russell 2000, Nasdaq, Nasdaq 100 and NY Compsite.
The chart below highlights four indexes and two experienced death crosses this week. The 50-day SMA is green, the 200-day SMA is red and the values are shown in the upper left corner of each window. Notice that the 50-day SMAs turned lower in October and moved towards the 200-day SMAs. This downturn was most extreme for the S&P Mid-Cap 400 and Russell 2000, both of which experienced death crosses.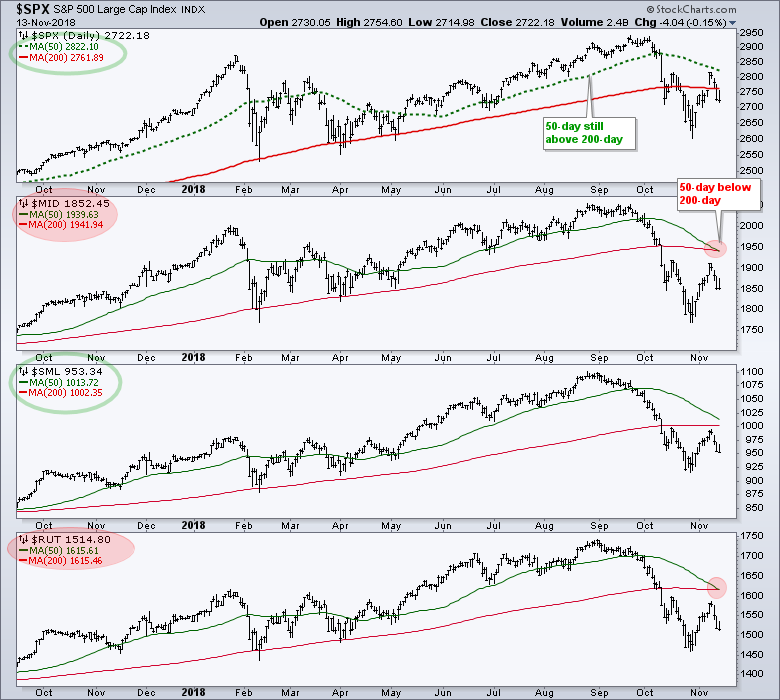 It is not shown on the chart, but the NY Composite also has a death cross working. As the first indexes with death crosses, this tells us that the Russell 2000, S&P Mid-Cap 400 and NY Composite are leading on the way down. They are clearly weakest. The S&P Small-Cap 600 is holding up better than the Russell 2000 because it has yet to experience a death cross. The Force is not completely out of it because the S&P 500 and Nasdaq brothers have yet to fold, but the Death Star is looming large over the market right now.
---
On Trend on Youtube
Available to everyone, On Trend with Arthur Hill airs Tuesdays at 10:30AM ET on StockCharts TV and repeats throughout the week at the same time. Each show is then archived on our Youtube channel.
Topics for Tuesday, November 12-13:
Big Advances and Big Ranges
Failing in Key Retracement Zones
Appetite for Risk Remains Low
Charting Weekly Breadth Indicators
What's Up (Down) with the Big Banks
Bloomberg Commodity Indexes
---
Plan Your Trade and Trade Your Plan.
- Arthur Hill, CMT
Senior Technical Analyst, StockCharts.com
Book: Define the Trend and Trade the Trend
Twitter: Follow @ArthurHill
---