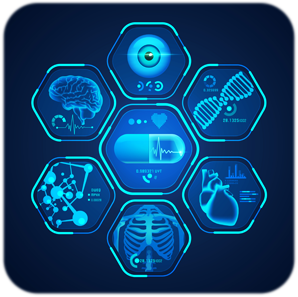 Healthcare stocks are leading the market and many were featured in Tuesday's show, On Trend. See below for details. Today I am highlighting Varian Medical (VAR) because it seems to be in the early stages of an uptrend.
Normally, I do not highlight stocks that trended lower for most of 2018. However, this stock is in a strong sector and some long-term indicators are turning positive. The 50-day EMA moved above the 200-day EMA and price has been above the 200-day EMA the entire month.
The chart below shows the stock breaking out with a big surge in October that included two gaps. The breakout zone in the 113-114 area turned into support and held on the throwback. This is a classic tenet of technical analysis: broken resistance turns support.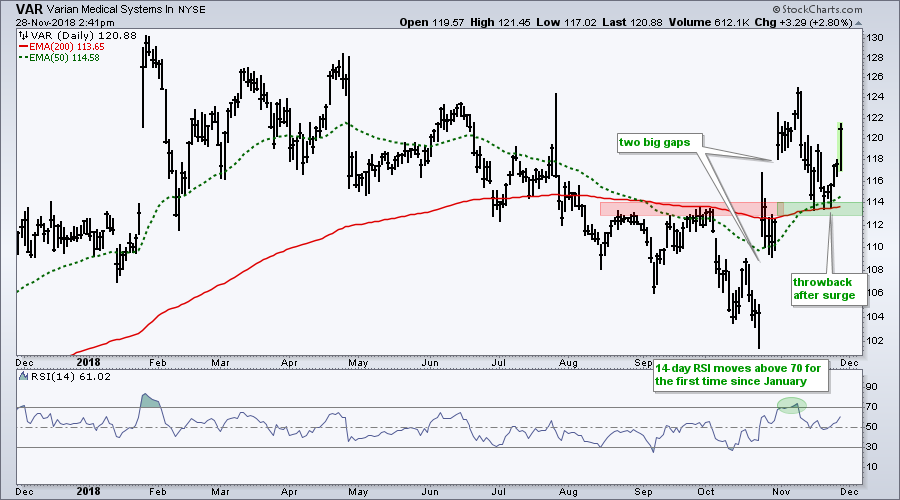 The stock surged off support with another big move the last four days and it looks like the big trend is now up. The indicator window shows the strength of recent momentum as RSI moved from below 30 to above 70 in a few weeks. This was also the first time that RSI has been above 70 since January.
---
On Trend on Youtube
Available to everyone, On Trend with Arthur Hill airs Tuesdays at 10:30AM ET on StockCharts TV and repeats throughout the week at the same time. Each show is then archived on our Youtube channel.
Topics for Tuesday, November 27th:
Broad Market Overview - 50-days Closing Fast
Big Sectors Continue to Weigh - Defensives Hold Up
Bounces within Bigger Downtrends (KRE, IBB, ITB...)
Focus on Semiconductor ETFs and Stocks
Stocks to Watch (AMGN, ANTM, LLY, MRK, PFE...)
---
Plan Your Trade and Trade Your Plan.
- Arthur Hill, CMT
Senior Technical Analyst, StockCharts.com
Book: Define the Trend and Trade the Trend
Twitter: Follow @ArthurHill
---