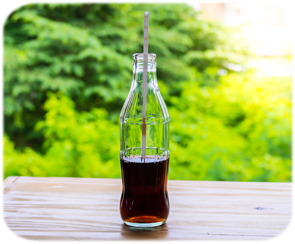 Stocks surged over the last 12 days with the S&P 500 gaining over 10% and moving above its late December high. Coca-Cola (KO) was leading the market with a new high in November, but did not partake in the broad market rally here in January. SPY is up around 3.63% year-to-date, but KO is flat for the year. Moreover, a bearish continuation pattern is forming on the chart.
The price chart below shows KO breaking support with a sharp decline in the second half of December. The stock consolidated after this breakdown as a pennant formed. A consolidation after a sharp decline is a bearish continuation pattern and a break below last week's lows would signal a continuation lower. The downside target would be to around 44.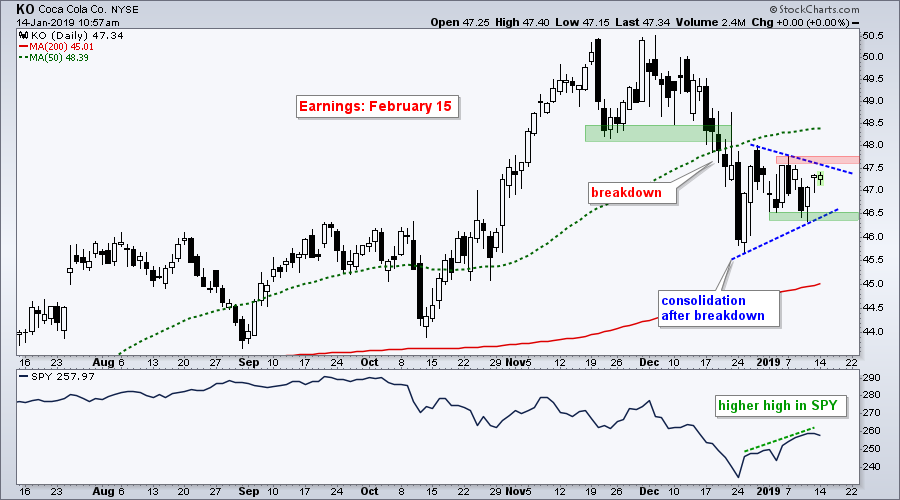 Note that KO is still above the rising 200-day SMA and hit a new high just two months ago. Thus, one could argue that the long-term trend is up. While the December breakdown and underperformance in 2019 are bearish, keep an open mind because an upside breakout at 47.7 would be bullish.
---
On Trend on YouTube
Big Picture Dictates Trading Bias
Review of the Long-term Picture ($SPX weekly)
SPY and QQQ Become Short-term Overbought
Where are the New Highs and Uptrends!?
Sorting Sectors Using CandleGlance
XLC and XLY Lead Bounce as XLU Looks Vulnerable
---
- Arthur Hill, CMT
Senior Technical Analyst, StockCharts.com
Book: Define the Trend and Trade the Trend
Twitter: Follow @ArthurHill
---