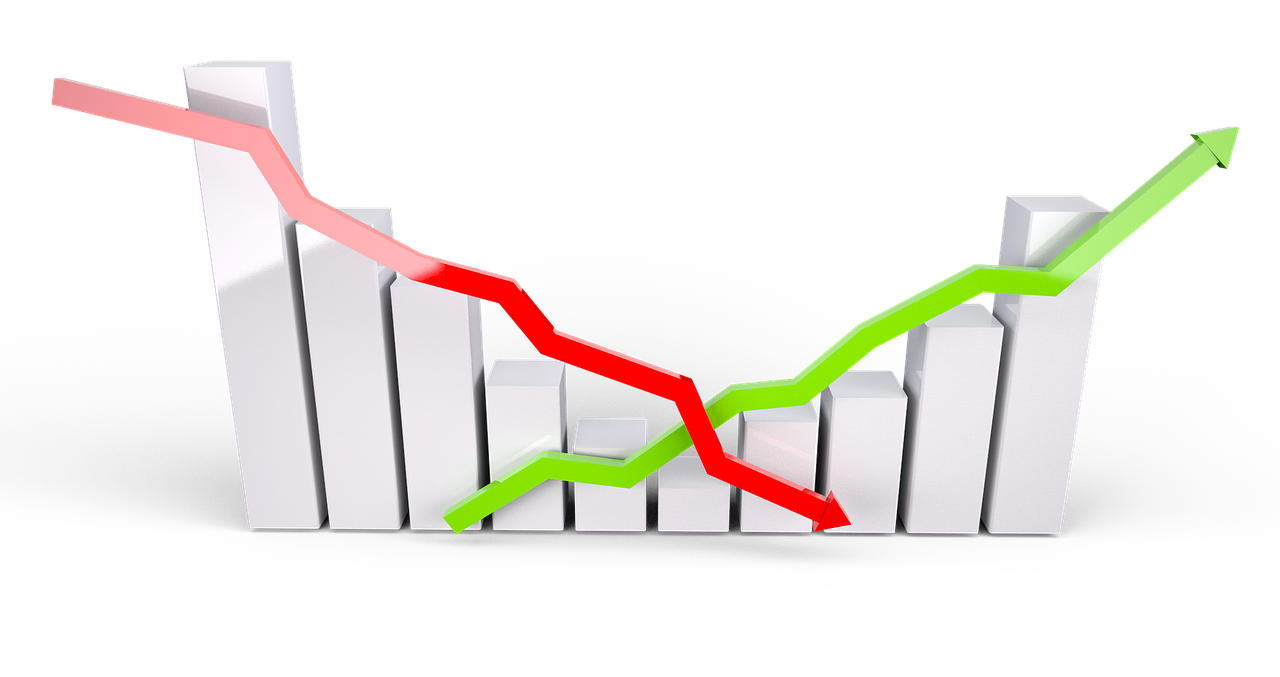 Happy Fourth of July!
On this public holiday - for the US, anyway; not so much for me ;) - I looked up a bit more about the history of Independence Day and, while doing so, it occurred to me that even back then, the British were involved in a separation...
Okay, okay, maybe not entirely the same situation, but it involved an "exit" from the "Brits" so I thought it would make for a cool headline. ;)
The day prior to this holiday, markets closed at record highs and, sure enough, we cannot argue with the price as things cannot get more bullish than breaks to new highs. All true.
---
But, on this historic day, I want to get back at some historical Technical Analysis wisdom/rules (call it whatever you want) written down by Charles H. Dow. If you want to read more about his "Dow Theory," here's a good source. The rule that I want to highlight today is:
4. Indices Must Confirm Each Other

In order for a trend to be established, Dow postulated that indices or market averages must confirm each other. This means that the signals that occur on one index must match or correspond with the signals on the other. If one index, such as the Dow Jones Industrial Average, is confirming a new primary uptrend, but another index remains in a primary downward trend, traders should not assume that a new trend has begun.

Source: Investopdia
The indexes that are mostly used for this comparison are the Dow Jones Industrial Index ($INDU) and the Dow Jones Transportation Index ($TRAN). Looking at the chart below, this requirement is not fulfilled.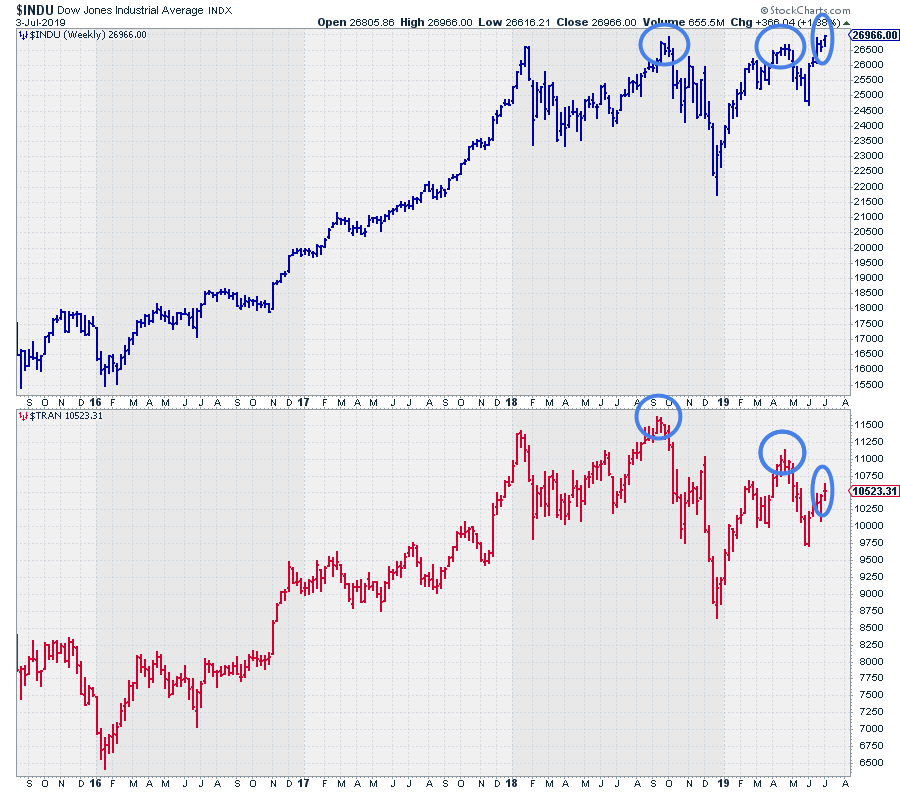 After setting a high simultaneously in September 2018, both indexes followed the same path to their lows in December. It's the rally out of these lows where things start do diverge/disconnect. In April, $INDU touched/tested the 2018-high, but $TRAN did not manage to come all the way back up.
After the most recent correction, following the bottom at the beginning of June, the DJ Industrials managed to jump back and break to new highs. The DJ Transportation Index, by contrast, has not even been able to take out its previous high.
There will probably be a lot of arguments regarding the question whether this theory is still valid or whether it has been overtaken by history. I have no super-firm opinion on this. Yes, times have changed, but the composition of these indexes have also changed over time. Back in the day, the Transportation index was mainly railroads; nowadays, there are many airline stocks represented in $TRAN.
The only thing I can observe for a fact is that $TRAN is NOT CONFIRMING the new high in $INDU.
I am not arguing with the bullish undertone of the market given the recent break, but I'd love to hear insights and opinions on the validity of rule no. 4 from Daddy Dow.
There's some food for thought when you're enjoying your food from the BBQ!
---
My regular blog is the RRG Charts blog. If you would like to receive a notification when a new article is published there, simply "Subscribe" with your email address.
Julius de Kempenaer
Senior Technical Analyst, StockCharts.com
Creator, Relative Rotation Graphs
Founder, RRG Research
---
Want to stay up to date with the latest market insights from Julius?
– Follow @RRGResearch on Twitter
– Like RRG Research on Facebook
– Follow RRG Research on LinkedIn
– Subscribe to the RRG Charts blog on StockCharts
---
Feedback, comments or questions are welcome at Juliusdk@stockcharts.com. I cannot promise to respond to each and every message, but I will certainly read them and, where reasonably possible, use the feedback and comments or answer questions.
To discuss RRG with me on S.C.A.N., tag me using the handle Julius_RRG.
RRG, Relative Rotation Graphs, JdK RS-Ratio, and JdK RS-Momentum are registered trademarks of RRG Research.