The S&P 500 has rallied more off the March 23rd bottom than just about anyone could have predicted and it's done it in record time. I've remained bullish from a longer-term perspective, relying on the secular bull market advance that began in 2013 when the S&P 500 was able to clear its 2000 and 2007 tops in the mid-1500s. But one longer-term hurdle remains. A significant bear market, one that would be classified as a secular bear market, struggles to clear its 20 week EMA and rarely, if ever, sees its weekly PPO cross centerline resistance during the downtrend (red-shaded areas below). Here's where the S&P 500 currently stands on a weekly basis: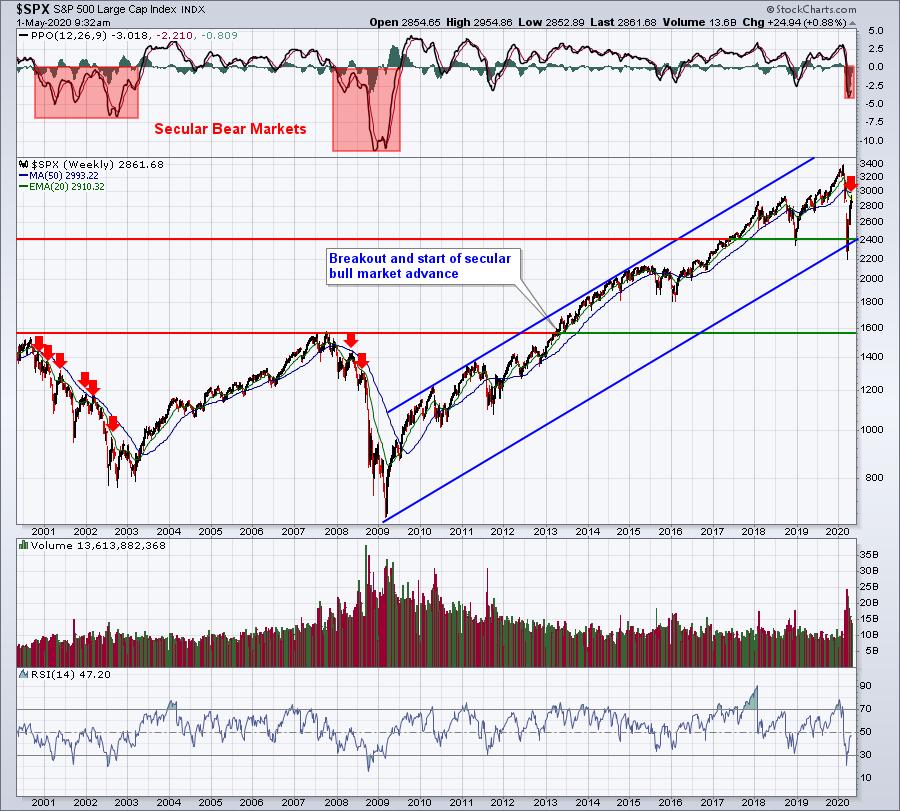 The bearish argument would definitely suggest that our bounce has ended. We made it through multiple levels of resistance, but this long-term 20 week EMA will do the trick. That's the argument. Personally, I am respecting this 20 week EMA. On a shorter-term chart, we can already see the reluctance on the bulls' part to keep buying at this level:
I believe we're going to make this breakout, but quite honestly, a period of basing or consolidation would be healthiest for the stock market as a whole. Wall Street definitely is playing favorites, rotating out of many key sectors and industry groups, and into others. So I suspect we'll continue to have long trading opportunities in many of those "preferred" areas, but it'll require patience to ensure a solid reward to risk setup.
Recently, in our free EB Digest newsletter, I've been featuring such stocks. Pepsi (PEP), Edwards Lifesciences (EW), and eBay, Inc. (EBAY) are the 3 latest stocks to be featured and they all bounced in the very near-term. Pullbacks in any of the 3 will likely result in further Wall Street accumulation, in my opinion. EBAY's price action and accumulation/distribution line have been soaring. After reporting better-than-expected revenues and EPS, EBAY reacted in a "buy on the rumor, sell on the news" kinda way. But buyers were there....waiting: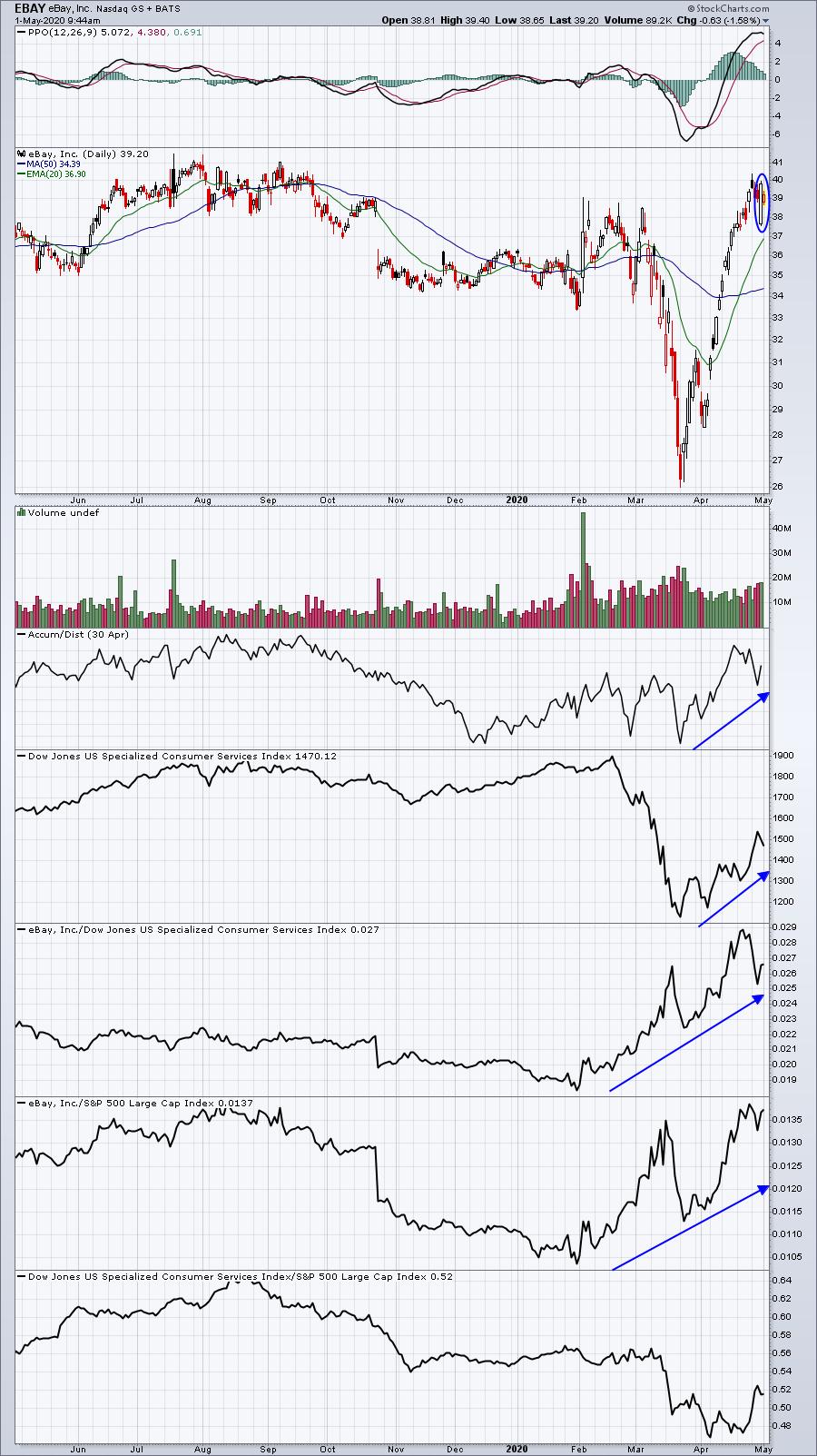 EBAY, on a 20 day EMA test, would represent a very solid long trade from a reward to risk perspective - again, in my opinion.
In today's EB Digest newsletter, I featured a company that will be reporting quarterly results before the opening bell on Monday. I expect those results to potentially be disastrous based upon how Wall Street has treated the company during this pandemic. I'll feature another stock in Monday's newsletter where Wall Street has taken the opposite approach. They have very strong feelings about this one on the bullish side and the company will be reporting earnings next week. You won't want to miss this one as we could see an explosive rally out of the report. Simply CLICK HERE to sign up for our free newsletter and make sure you're in the loop!
Happy trading!
Tom