At EarningsBeats.com, we like to line our portfolios with leaders, and I believe the following chart of autos ($DJUSAU) qualifies as leadership: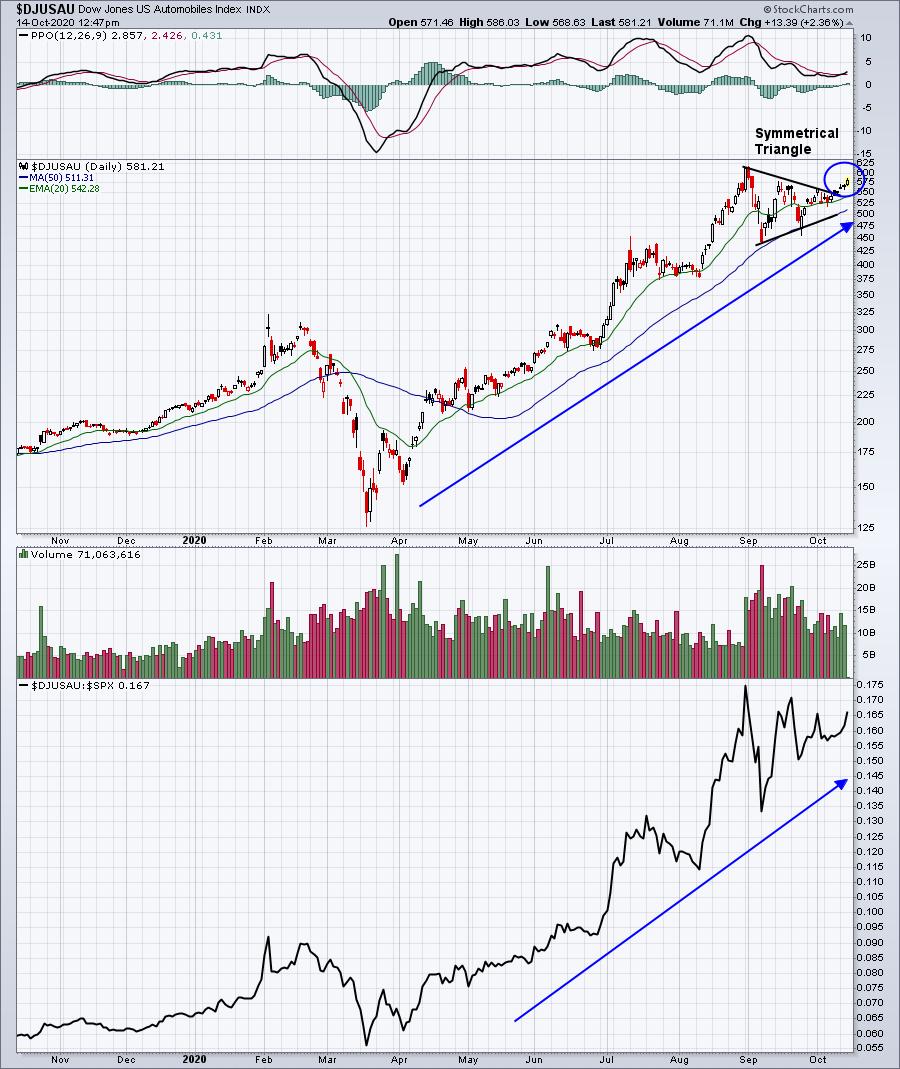 We're seeing weakness today in our major indices, but not in autos. Two leaders in this space currently reside in our portfolios and are helping us. Here's one chart showing both: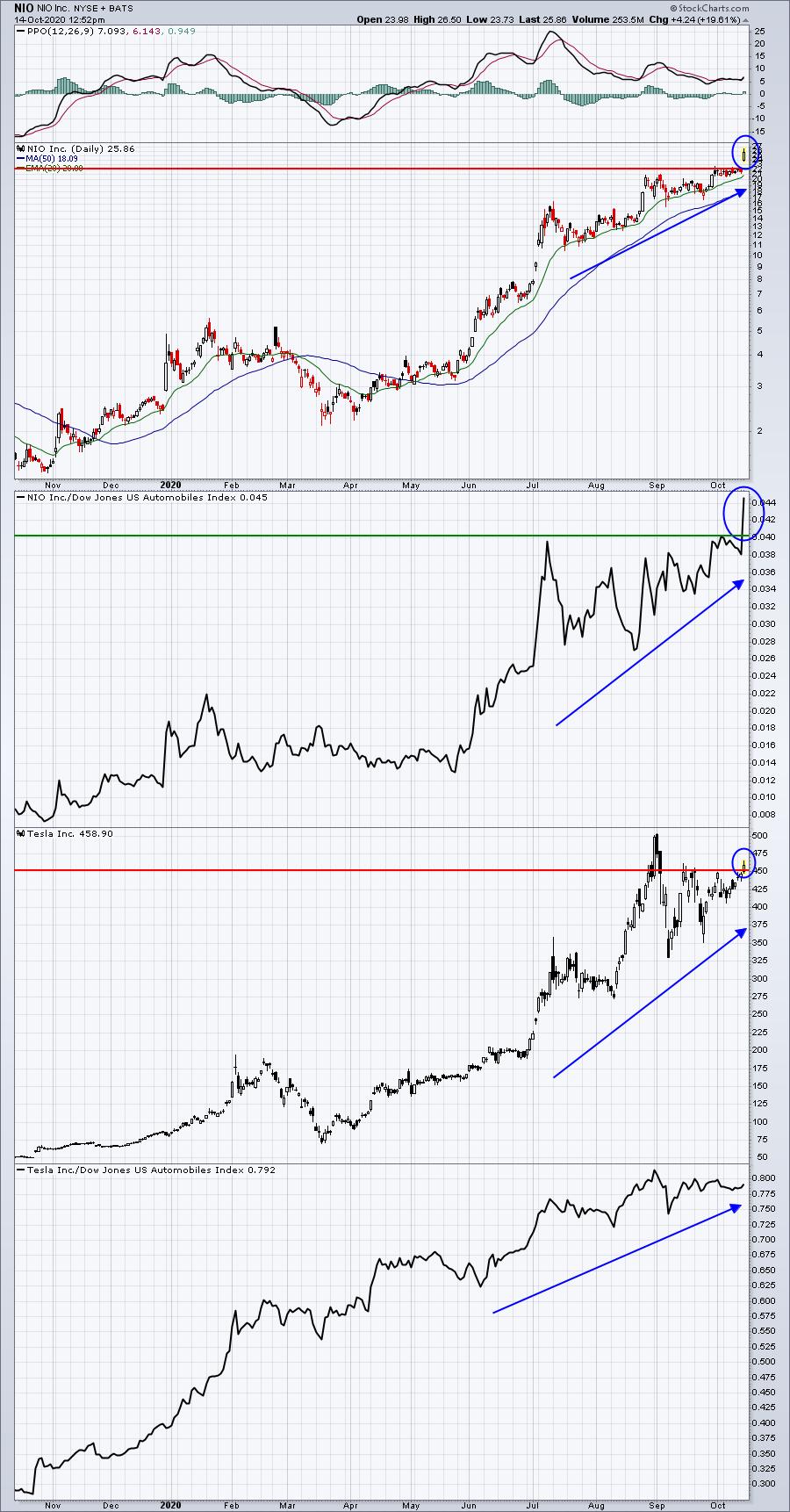 Leading stocks in leading industries. That's a big part of our strategy. NIO resides in our Strong AD Portfolio, which is up 45% since its inception in May 2020. The S&P 500 is up 20% over the same period. TSLA is a member of our Model Portfolio, which is up 171% since its inception in November 2018. The S&P 500, by comparison, is up 31% over the same time frame.
Our portfolio component stocks are taking hits today, but stocks like NIO and TSLA help to soften the blow and enable our portfolios to outperform.
Earnings season is underway and we'll spend hundreds of hours evaluating earnings reports in determining our next group of portfolio stocks, which will be announced on November 19th. The evaluation process, however, starts NOW. In fact, today at 4:30pm ET, I'll be hosting our "Sneak Preview: Q3 Earnings" webinar, where I'll show you what I look for in upcoming earnings. I think it'll be an eye-opener and very educational!
To join me, click on the room link below any time after 4:00pm ET (approximate time room will open): https://us02web.zoom.us/s/81730737635
Anyone new to EarningsBeats.com that attends the webinar will be added to our FREE EB Digest newsletter, which is published 3x per week. There is no credit card required and you may unsubscribe at any time.
Happy trading!
Tom Bowley, Chief Market Strategist, EarningsBeats.com