With earnings season in full swing, this is the best time to be on the lookout for the next set of winning stocks.
A lengthy study conducted by Bill O'Neil uncovered the fact that strong earnings are the number one driver of stocks that go on to experience great gains. For those not familiar, O'Neil is the founder of Investor's Business Daily and author of the best-selling book How To Make Money In Stocks.
Today, I'm sharing a stock that just reported their 4th quarter results and, in addition to strong earnings and sales coming in well above estimates, management guided higher going into the remainder of this year.
DAILY CHART OF eBAY, INC. (EBAY)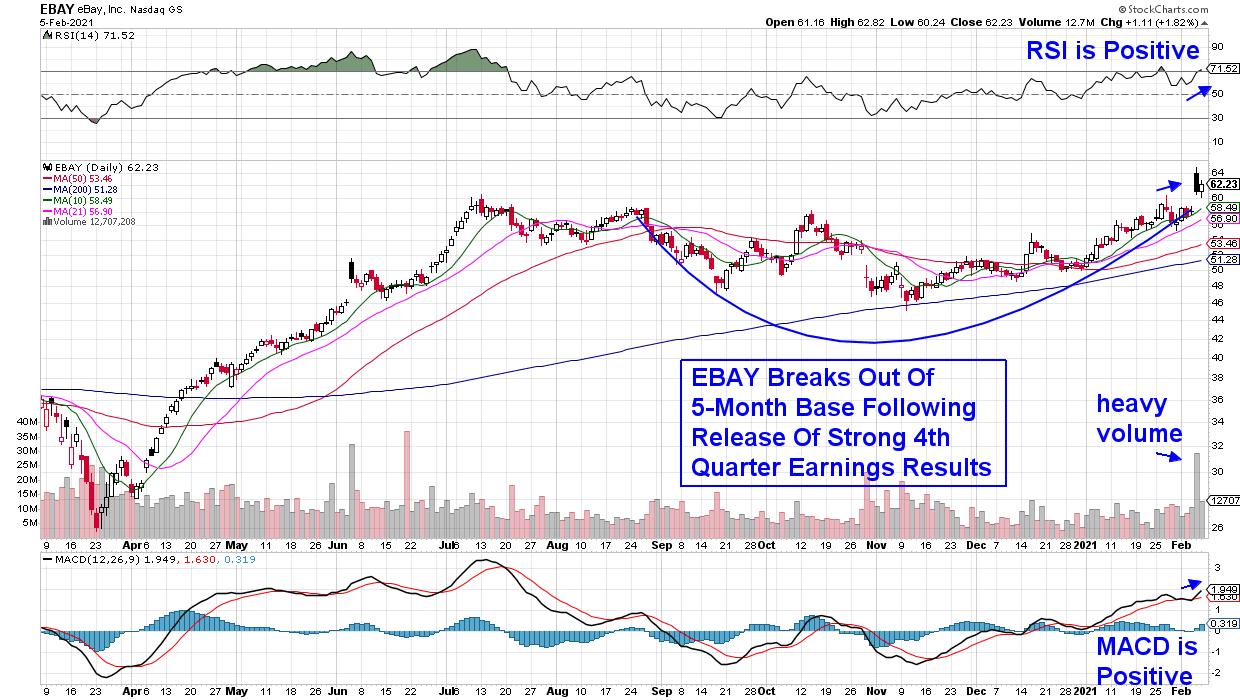 There are other characteristics that make EBAY a compelling stock. EBAY gapped up on heavy volume, which pushed the stock out of a 5-month base. Gaps up into base breakouts can be very bullish for a stock - particularly if it occurs after reporting strong earnings.
There are other select growth stocks setting up to far outpace the broader markets. Subscribers to my MEM Edge Report were alerted to 3 stocks that gained an average of 30% last week after reporting strong earnings results that point to even further upside.
I'd love to share those stocks, as well as additional names poised to outpace the broader markets. Use the link above to receive a 4-week trial of this bi-weekly report at a nominal fee. You'll also receive insights in to sectors and industry groups not seen elsewhere.
Warmly,
Mary Ellen McGonagle, MEM Investment Research