While the markets were being pushed around last week amid surging interest rates and mixed economic data, a well-known delivery company gapped up in price Friday on very heavy volume. This breakaway gap is a classic breakout that often leads to further upside.
DAILY CHART OF FEDEX CORP. (FDX)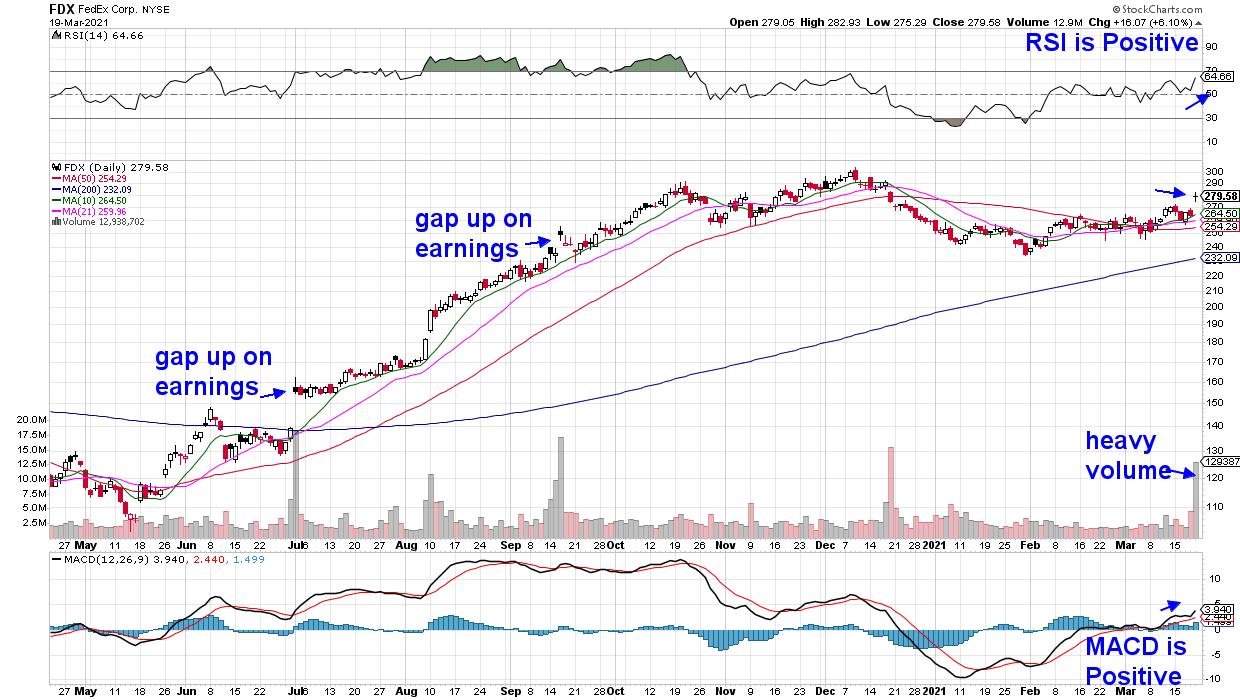 Typically, these price gaps are event-driven, such as the release of a strong earnings report. FedEx (FDX) in the chart above, did just that on Friday by gapping up after reporting quarterly results that were 150% ahead of last year.
Subscribers to my MEM Edge Report will be quite familiar with the stock, as we added FDX to our Suggested Holdings List following its bullish downtrend reversal 2 weeks ago. We were also attracted to the stock because of its history of gapping up on strong earnings and subsequently trading higher, such as late June and mid-September of last year.
I'll be updating subscribers to ongoing entry and exit levels for FDX and other top-performing stocks from my list. If you use this link, you can take a 4-week trial of this bi-weekly report for a nominal fee. You'll receive my highly acclaimed insights into the broader markets and each sector as well.
Warmly,
Mary Ellen McGonagle, MEM Investment Research