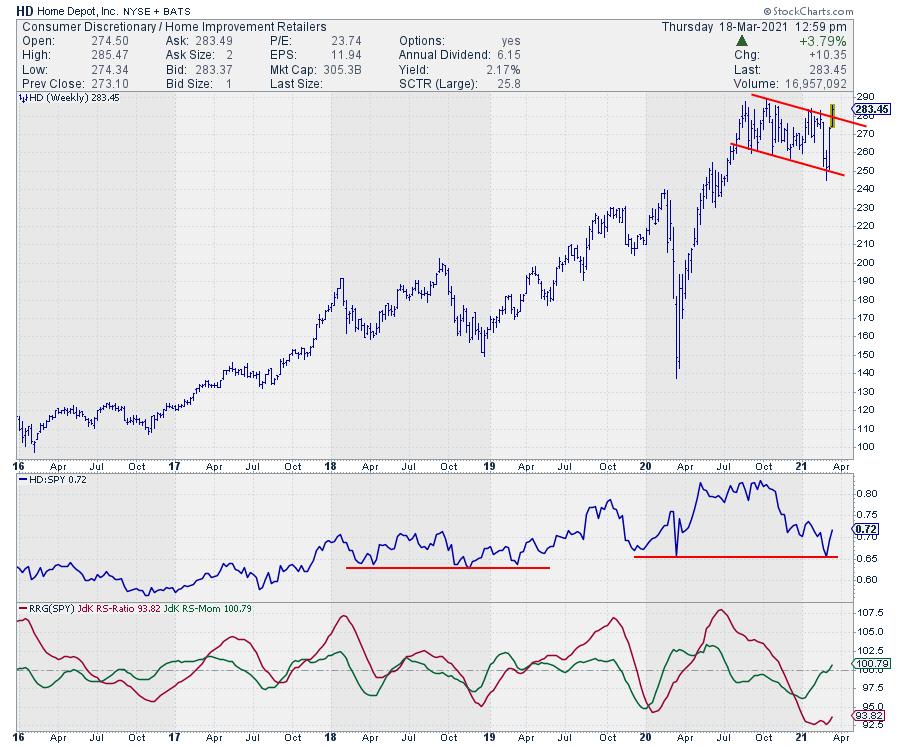 I started at the Market movers (%up) widget for Dow Jones stocks on my dashboard for today's chart(s). When I requested the RRG for these ten stocks, the RRG below showed up.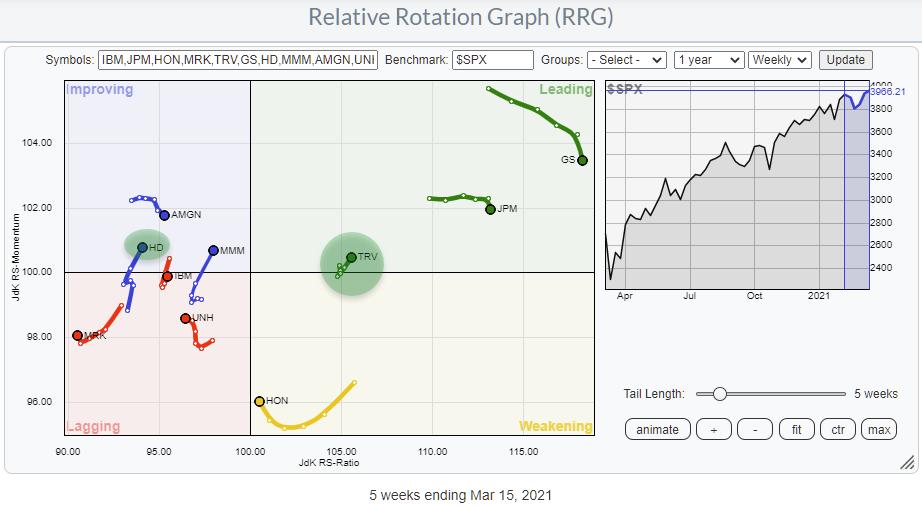 These then stocks are all moving higher today, but their relative trends differ significantly, as you can see on the Relative Rotation Graph.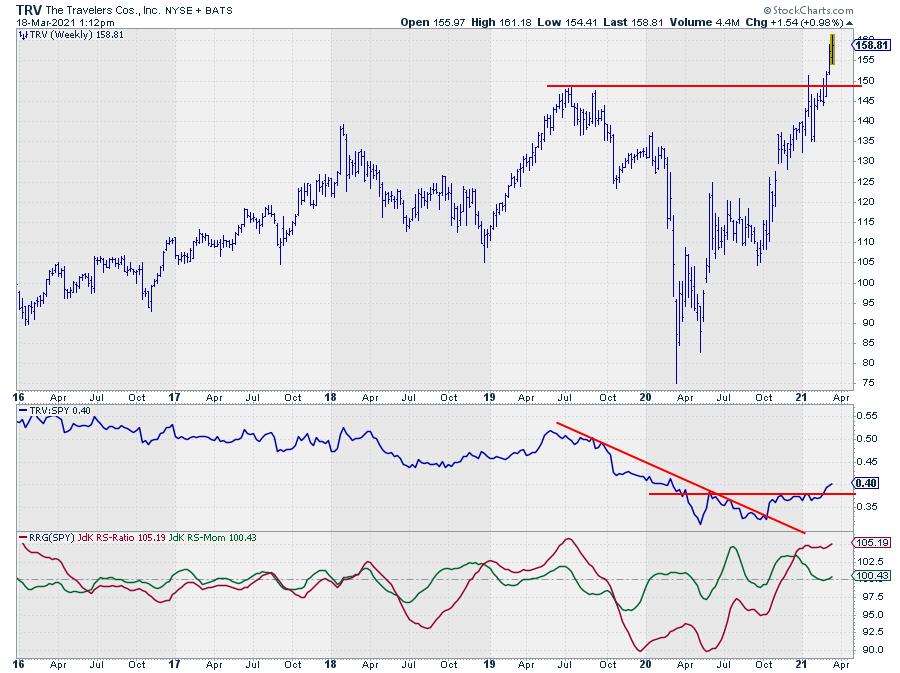 Only three have interesting tails. These are HD, MMM, and TRV.
The initial start of a new relative trend was picked up by the RRG-Lines towards the end of 2020 when both rose above 100 while the RS-Line managed to break its falling resistance line.
After the initial rise, relative strength consolidated at the level of the mid-2020 relative high, and a horizontal resistance level started to emerge.
This relative pressure caused the tail on the RRG to roll over and briefly drop into the weakening quadrant.
The break higher and the ensuing up move in relative strength are now pushing the tail into leading. There is now plenty of upside potential from a price perspective, while the downside is protected at around $150.
HD's tail just crossed into the improving quadrant from lagging. It is an early call but the fact that:
Relative strength is testing horizontal support from early 2020
RS-Momentum is crossing back above 100 putting HD into improving
Price is breaking away from its recent consolidation
Make it a potentially interesting play. A break above $290 will be the confirmation.
#StaySafe, --Julius
My regular blog is the RRG Charts blog. If you would like to receive a notification when a new article is published there, simply "Subscribe" with your email address.
---
Julius de Kempenaer
Senior Technical Analyst, StockCharts.com
Creator, Relative Rotation Graphs
Founder, RRG Research
Host of: Sector Spotlight
Please find my handles for social media channels under the Bio below.
Feedback, comments or questions are welcome at Juliusdk@stockcharts.com. I cannot promise to respond to each and every message, but I will certainly read them and, where reasonably possible, use the feedback and comments or answer questions.
To discuss RRG with me on S.C.A.N., tag me using the handle Julius_RRG.
RRG, Relative Rotation Graphs, JdK RS-Ratio, and JdK RS-Momentum are registered trademarks of RRG Research.