We've been waiting a LONG time for Amazon (AMZN) to "deliver" a breakout. Well, our package may be arriving today. After setting an all-time high close in early September and testing that level in April, AMZN is soaring today to print an all-time intraday high in the opening minutes of trading. A breakout could lead to a lot of short-term gain, while a false breakout (weak finish) could signal yet another frustrating top. Which will it be?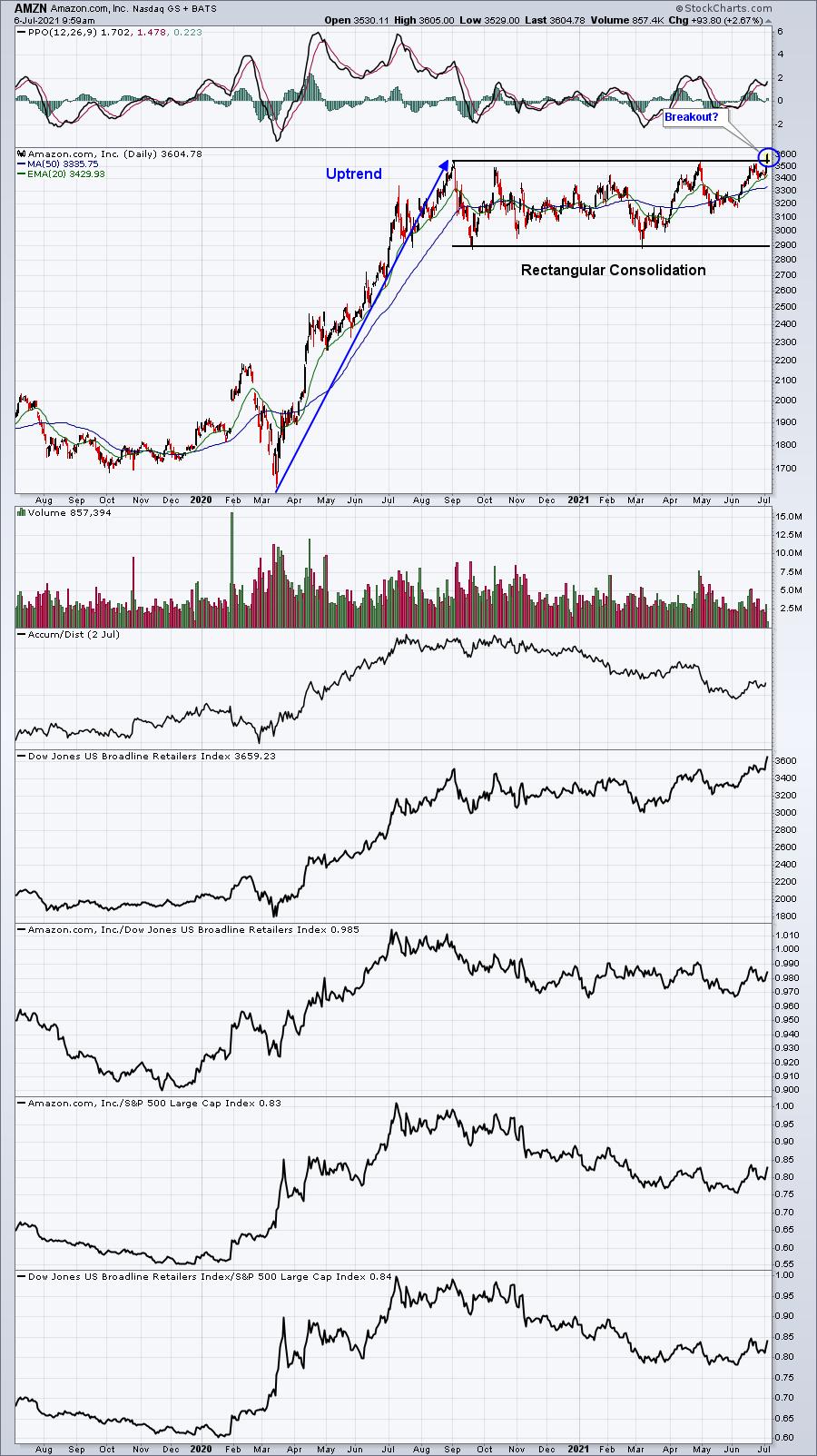 Broadline retail ($DJUSRB) looks quite strong to me and definitely could be a 2nd-half 2021 market leader. AMZN has done nothing to aid the stock market rally thus far in 2021. That could be about to change.
Later today at 4:30pm ET, I'll be hosting a "2021 2nd Half Market Outlook" webinar. It's open to everyone in our EarningsBeats.com community, including our FREE EB Digest subscribers. Our EB Digest is a 3x per week newsletter published on Mondays, Wednesdays and Fridays. There is no credit card required and you may unsubscribe at any time. To subscribe, simply CLICK HERE and enter your name and email address in the space provided. We'll be providing room instructions around 2pm ET. I hope you can join me!
Happy trading!
Tom Bowley, Chief Market Strategist, EarningsBeats.com