As we wrap up another October, it's time to start looking ahead at the seasonally bullish November period. U.S. equities have LOVED November for many years, as the S&P 500 has risen during November in each of the last 10 years. But which stocks ride these seasonal tailwinds the best? Well, there are plenty to choose from and we'll unveil our Top 20 November stocks in our November Seasonality Report this weekend. For now, however, I'd like to share one company that's likely to be on this list - Monster Beverage (MNST).
Before I show you the seasonal chart, let's keep two things in mind. First, MNST will report its latest quarterly earnings on November 4th after the market closes. It's been a horrible relative performer in 2021, so Wall Street is not exactly expecting a blowout report. Second, though, is the positive divergence that's printed on the chart. Take a look: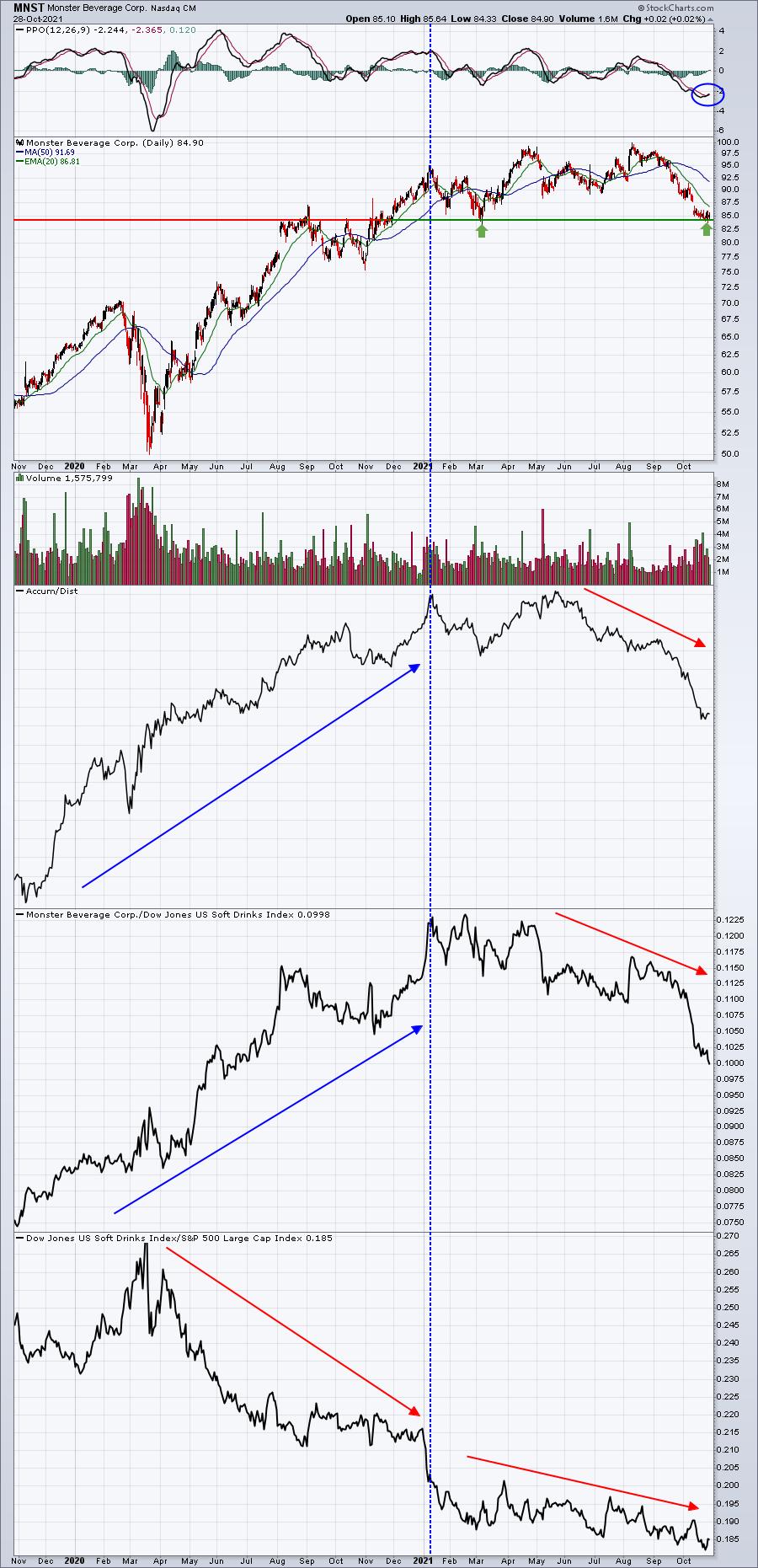 I'll be honest. I'm a momentum trader, so MNST is not typically the type of stock I'd be looking at because of its failed double-top breakout in August, followed by a nasty downtrend - all in a market where soft drinks ($DJUSSD) have rallied in October back to near their August high. History, however, suggests that maybe the positive divergence is telling us to jump in, as most of the bad news may be priced in. Here's MNST's seasonal history: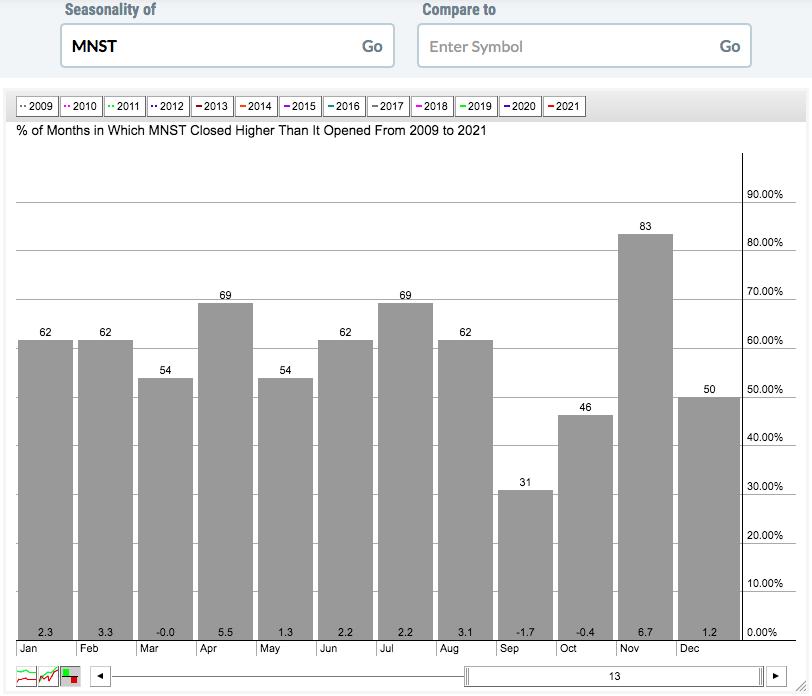 This is a tough call, but knowledge is king. Should the technical picture change with earnings, just be aware that seasonal tailwinds could carry MNST much, much higher in time.
This is the same article that I wrote this morning for our free EB Digest subscribers. I publish articles 3x per week - Mondays, Wednesdays, and Fridays. If you'd like to join our community free of charge (no credit card required) and begin receiving my newsletter, simply CLICK HERE to enter your name and email address.
Happy trading!
Tom Bowley, Chief Market Strategist
EarningsBeats.com