My favorite breakout is one that occurs after a lengthy basing period. Stocks that go through these frustrating periods can be quite rewarding when they finally make the breakout. And when those breakouts occur in an industry group that Wall Street loves, well, even better!
Currently, there aren't many industries more bullish than semiconductors ($DJUSSC). So when a key component stock within the group breaks out, we should take notice. Applied Materials (AMAT) is making such a breakout: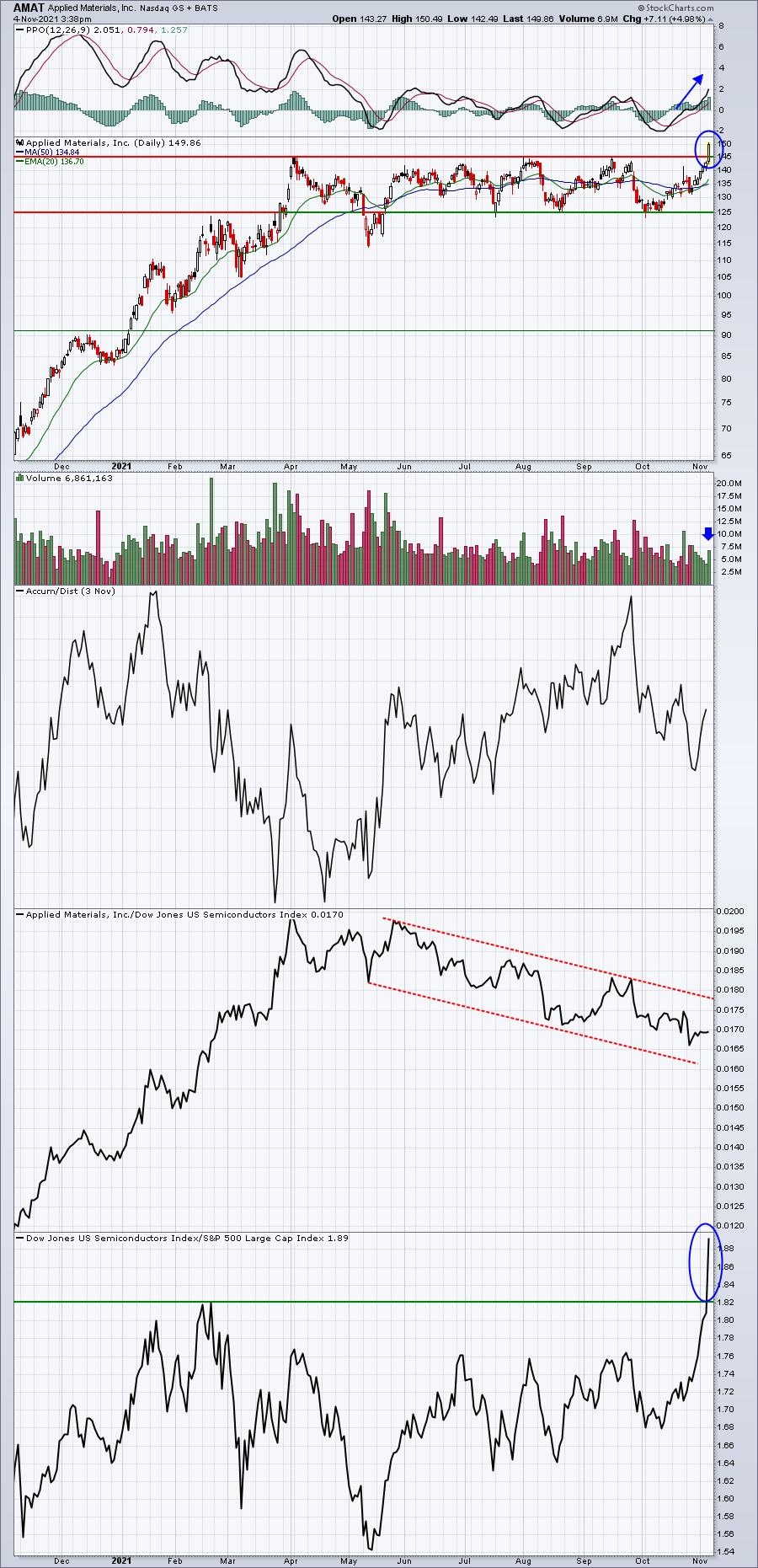 Given the surge in relative strength of semiconductors and a fresh new relative high, I'd expect further upside from this group in the weeks ahead. Also, over the last 20 years, November has proven to be the best month to own semiconductors, as you can see from the seasonal chart below: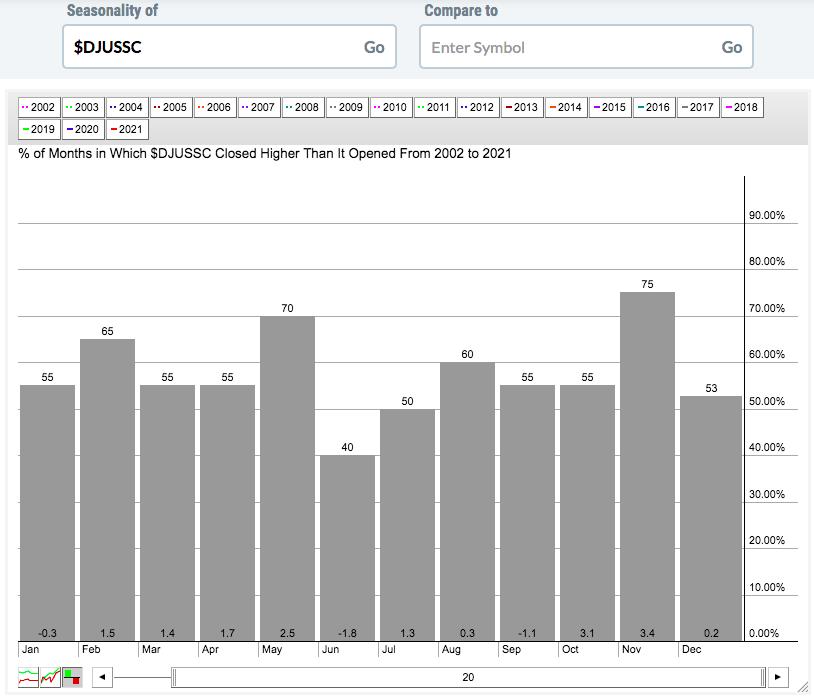 Because small cap stocks ($SML) recently broke out to an all-time high, I searched for a super-charged small cap semiconductor stock that could be poised for big gains ahead. I plan to feature it in our FREE EB Digest newsletter on Friday morning. If you'd like to receive this stock and you're not already an EB Digest subscriber, CLICK HERE to register by providing your name and email address.
Happy trading!
Tom Bowley, Chief Market Strategist
EarningsBeats.com