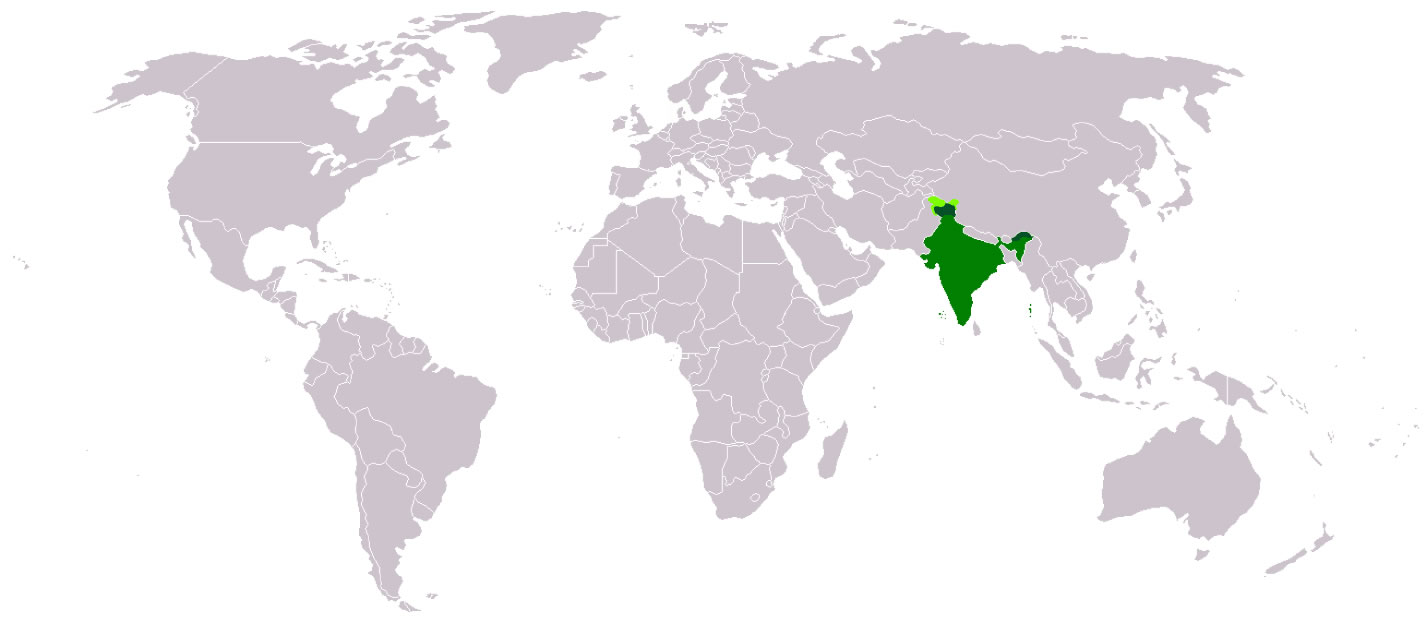 I seize this opportunity to welcome you all to this Blog "Analyzing India".
It is beyond all doubts that India remains one of the most important global markets. Out of all the Emerging Markets (EMs), the world's largest democracy certainly remains the most promising one.
As a brief introduction, I have been analyzing Indian Capital Markets for over 15 years. Working as a Independent Technical Research Analyst at my firm Gemstone Equity Research & Advisory Services at Vadodara, India, I have extensively covered Indian Equities, Debt, Inter-Market analysis, analysis covering multiple asset class, etc., mostly following a "Top-Down Approach" of analysis.
I have been a user of StockCharts.com over past couple of years and have found this to be one of the best available web-based charting platforms. However, one thing always bothered me was the evident absence of content on Indian Capital Markets. I was sure that if content on Indian financial markets was made available, it would add immense value to the Indian users of StockCharts.com and will go long way helping its users to navigate Indian Markets in a rewarding manner.
After one such exchange of ideas with a good friend Julius de Kempenaer, he took this further by putting me in touch with Chip Anderson, President, StockCharts.com and it was subsequently decided to bring this blog "Analyzing India" into being. I thank Chip for giving me this opportunity. I am particularly thankful to Kellie Erlandson and Grayson Roze for their help in promptly setting up this blog.
It is my thorough pleasure in getting associated with this prolific team at StockCharts .com. I am sure, I have lot of learning coming my way in times to come!
Through this blog, we intend to place before users analytical stuff that they can actually use to their benefit on regular basis. This would include Weekly Market Outlook, note on Sectors in Focus, note on Stocks in focus, featuring stocks with great trading and investing potential, etc. You will hear from us at least 2-3 times a week.
Our aim is to act like a torchbearer and provide valuable insights and in-depth analysis on the Indian Capital Markets and help readers and users of StockCharts.com navigate the Indian Markets in a meaningfully profitable way. Apart from telling the readers what to do (which, I believe everyone does!), we will also be equally vocal on telling readers what NOT to do. I personally think this is required more than the former!
If you have not yet subscribed to this blog, I would request you to do this right away using the box given below.
Thank you...

Milan Vaishnav, CMT, MSTA
Consulting Technical Analyst,
EquityResearch.asia
Announcement from the Author
{{ announcement.content }}