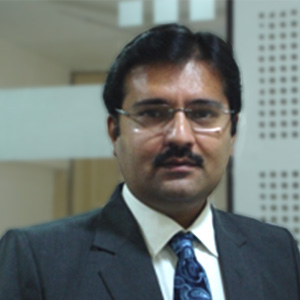 It is my distinct pleasure to welcome Milan Vaishnav, CMT, MSTA to the StockCharts family. As our newest contributing author, Milan will be sharing his analysis of the Indian markets each week through the "Analyzing India" blog. We are thrilled to have Milan on board and greatly look forward to bring you all his expert perspective on this important global market.
To give you a better idea of Milan's impressive background, he is an Independent Technical Research Analyst at his Research Firm, Gemstone Equity Research & Advisory Services in Vadodara, India. With his experience in the Indian Capital Markets of over 15 years, he has been delivering premium India-focused Independent Technical Research and presently contributes on a daily basis to ET Markets and The Economic Times of India.
Milan also authors the India-focused "Daily / Weekly Market Outlook" - a daily / weekly newsletter currently in its 15th year of publication. He is both a Chartered Market Technician (CMT) and a Member of the Society of Technical Analysts (MSTA).
If you are interested in following or trading the Indian stock market, Milan's commentary here on StockCharts will be a must-read resource for you. Be sure to subscribe to this blog using the form below, and you'll receive email notifications whenever Milan shares a new post.
Milan, welcome to StockCharts!
- Grayson Roze
Business Manager, StockCharts.com
Author, Trading for Dummies
Announcement from the Author
{{ announcement.content }}