JUBLFOOD.IN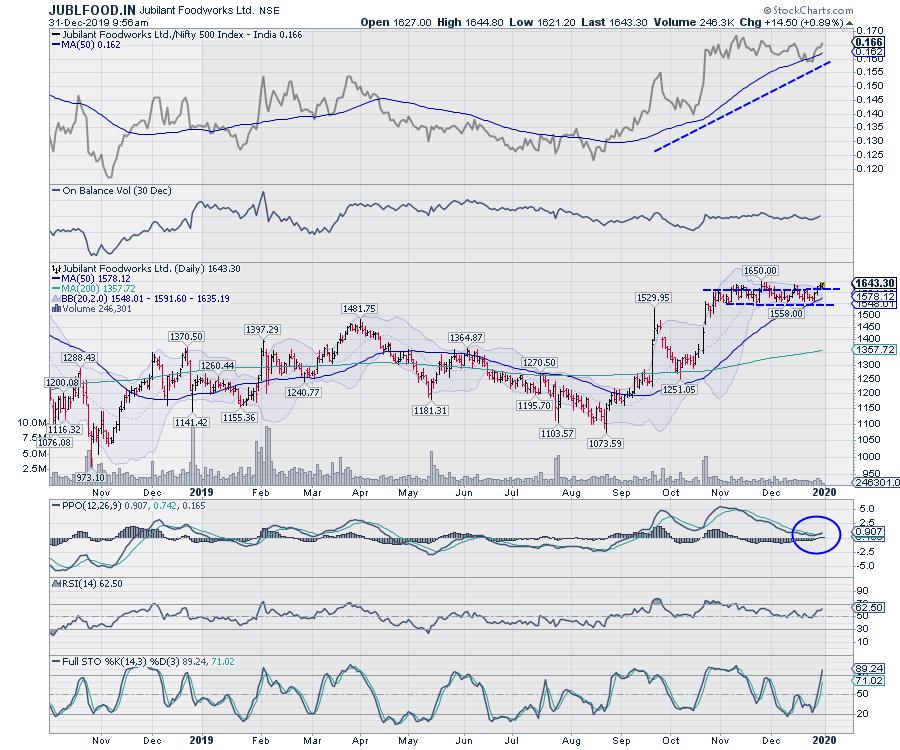 This stock has seen 2 months of sideways moves and, during this time of consolidation, the RS line, which compares the stock against the broader NIFTY 500 Index, is strongly moving higher.
The Bollinger Bands have grown over 60% narrower than usual, which reflects a period of low volatility in the stock. Periods of low volatility are often followed by periods of high volatility, which stays higher than normal in quantum. This increases the possibility of a breakout in the stock. A sharp move on either side, more likely to the upside, is probable over the coming days. The MACD has turned bullish and the PPO has turned positive. The RSI has marked a fresh 14-period high.
If the present pattern is resolved on the expected lines, the chances of the price testing the 1700-1720 levels cannot be ruled out. This setup will remain in force until the stock keeps its head above 1610.
Milan Vaishnav, CMT, MSTA
Consulting Technical Analyst,