Take Solutions (TAKE.IN)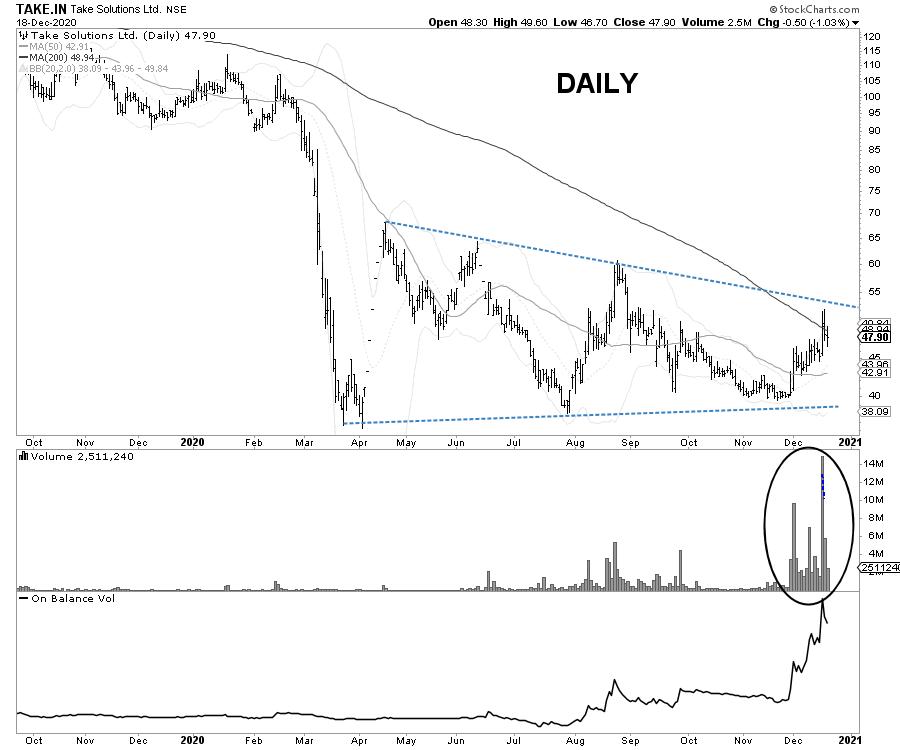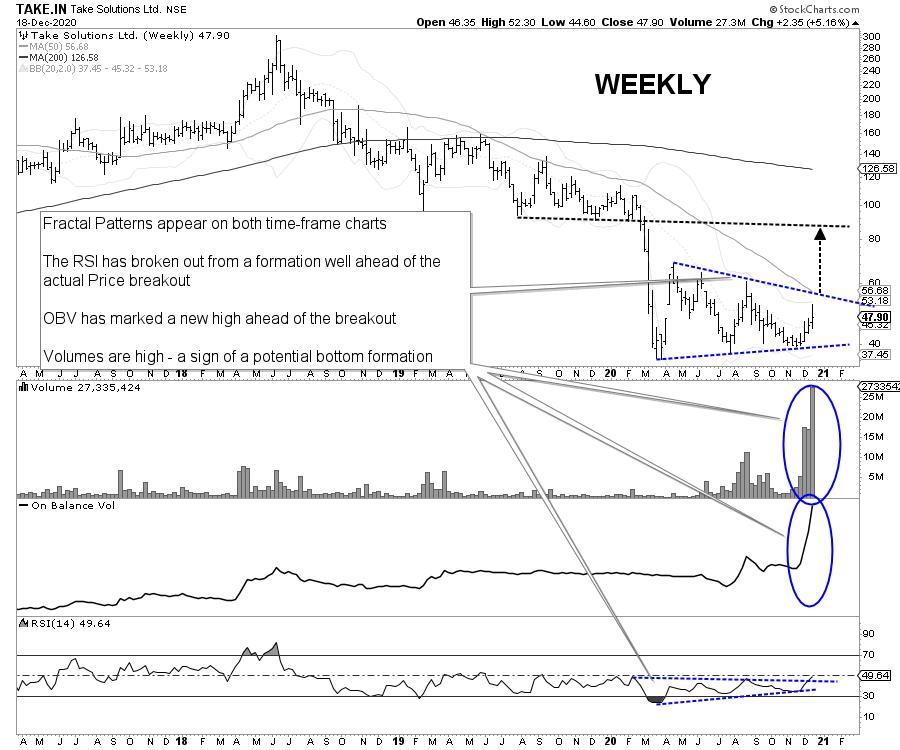 The study of both Daily and Weekly timeframes presents a few interesting insights.
The patterns appearing on both the timeframes are fractal. The area pattern that appears on the Daily timeframe is also present on the weekly charts. The RSI on the weekly chart has broken out from a pattern formation well ahead of the actual price breakout. It has marked a 14-period high which is bullish and shows a bullish divergence against the price.
The On Balance Volume -- OBV has also marked a new high ahead of the actual price breakout. The volumes have stayed much higher while the stock is making a base. The presence of higher volume also points towards the successful formation of a base and hits at a potential trend reversal.
If the price action is resolved on the expected lines, the stock may show a possible appreciation of over ~70% from the present levels. Any move below 40 will negate this view.
---
Milan Vaishnav, CMT, MSTA | Consulting Technical Analyst | www.EquityResearch.asia
---
Disclosure pursuant to clause 19 of SEBI (Research Analysts) Regulations 2014: Analyst, Family Members, or his Associates holds no financial interest below 1% or higher than 1% and has not received any compensation from the company discussed.
---