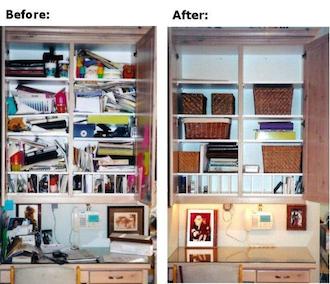 One of the highest leverage activities – if not THE highest leverage activity – that investors should focus on is to organize their routines, analysis and portfolios in a manner that maximizes tradeable opportunities. Some investors will bump about for decades before they achieve a system that effectively analyzes the markets and identifies the best high probability trades. The major benefit of reviewing the Tensile Trading ChartPack is that it will literally jump-start your organizational paradigm and save you years of trial and error.
This update is the fourth since we released the Tensile Trading ChartPack (note all ChartPacks include free updates for one year), and I must admit that my own trading has profited in unexpected ways. For example, the simple routine of systematically reviewing each and every one of the 40 Fidelity Select Sector Funds to identify the equities that this Wall Street powerhouse has purchased and sold over the past quarter continues to yield tradeable insights.
In this update, Fidelity portfolios GR-420-12 through GR-420-88 show all the new equities Fidelity accumulated over the past three months for all 40 Select Sector Funds.
For your ease of use, new equity additions to their top 10 holdings are starred with double asterisks (**) next to their names. The previous quarter's new purchases were starred with a single asterik (*).
It is my opinion that all investors, regardless of skill level, would profit immensely from an analysis of stocks both purchased and sold by the mighty Fidelity portfolio managers. By reviewing the last quarter's activity or months April 1st through June 30, 2014,
the charts literally teach you how Fidelity executes accumulation buying campaigns and distribution selling campaigns.
I would encourage you to do your own analysis of the stocks that are double starred (**), but I will share ten of my own observations. Make the effort and you'll find the lessons and insights of real value.
---
1. Check out the chart for their new buy Weatherford International (WFT). This is an example of a classic Wyckoff setup where volume dries up in April within a trading range, as on-balance volume shows significant accumulation just prior to a breakout on big volume.
2. The Fidelity Select Wireless Fund (FWRLX) bought Orange (ORAN) during the past quarter. On-balance volume shows accumulation within the trading range just prior to a breakout on immense volume. Another Wyckoff setup.
3. The Select Computers Fund (FDCPX) bought Super Micro (SMCI) in early April. The price pulled back on low volume just as Fidelity began buying into SMCI, as evidenced by on-balance money flow showing accumulation. They executed a campaign of significant accumulation within the trading range before the stock broke out on the upside.

4. Magna International (MGA) is interesting because of the classic Wyckoff setup, but also notice their accumulation in March, April and May. The stock is kept in a relatively tight sideways trading range ($94 - $101) but on-balance volume clearly shows accumulation occurring before another breakout in mid-May.
5. Look at the charts for Cimarex (XEC) and TW Telecom (TWTC). Note that the alternative accumulation strategy here was to buy 12 million shares and 20 million shares in one day. I refer to this as "bell ringer" volume and your radar should check out these kinds of moves as they happen using volume scans.
6. On the distribution sell side, examine Valero Energy (VLO) which Fidelity managers dumped from multiple funds. Note how the stock is being persistently distributed as it moves sideways just prior to the dumping of 45 million shares in one day.
7. Multiple Fidelity Select Sector Fund managers have jettisoned Yahoo (YHOO) this past quarter. Note on the chart how an effective distribution campaign of selling is executed while maintaining the stock price in a relatively sideways trading range.
8. Take a look at Sherwin Williams (SHW), another new buy. The reporting date for Fidelity is as of June 30th, so it's interesting how soon after that date the large million-share plus buying days occur so as not to be reported until the next quarter – three months down the road.
9. There was far less buying this quarter than last quarter. For example, Construction, Retailing, and Transportation Funds had no new additions to their top 10. We can all come up with our own theories as to why this is. Check Stockcharts.com Seasonality indicator for more insights. On the flip side, look at volatile industries such as natural gas. The Natural Gas Fund rotated out of four equities and into four new equities in their top 10 – symptomatic of the volatility in that industry.
10. Lastly, on the Fidelity front, when equities such as Shire PLC (SHPG) get picked up by multiple fund managers, it might be wise to have a peek at the chart, check out the fundamentals or any news buzz, and see if you like it for your account.
• New Update: Chart Styles ChartList
Check out ChartList GR-10.9 which contains sample chart styles. I've included the "probability buster" chart that I wrote about in my June 27, 2014 blog.
http://stockcharts.com/articles/journal/2014/06/the-probability-buster-chart-improved--strengthened.html
• New Update: Country Funds ChartList
ChartList GR-2056 Country Funds has three new additions: China (MCHI), Turkey (TUR) and Indonesia (EIDO).
• New Update: Super List ChartList
New ChartList GR-10.5 Superlist is just what the name implies. I use this collection of charts when I'm on the road or have time constraints but still want to keep my finger on the pulse of the market and all my positions. What is important here is not necessarily my collection of charts, but the suggestion that you might profit from a similar custom Super ChartList of your own. Note that I sequenced the charts in the order I wanted by numbering them 1.10, 1.11, 1.12, etc.
Trade well; trade with discipline!
-- Gatis Roze
To Upgrade the Tensile Trading ChartPack, follow these steps:
1. Log in to your account and then click on the "Your Account" link in the upper right corner of the web page.
2. Scroll down and find the "ChartPacks" area towards the bottom of that page.
3. Find the entry for the "Tensile Trading" ChartPack in the table that appears. (If you don't see it, that means that you didn't purchase it - click here to purchase it.)
4. Click on the "Re-Install" button next to the Tensile Trading ChartPack to start the reinstall process.
The download should take about 15 seconds. At that point, you can explore the new chartlists and updates.
To See Sample Charts OR To Download the Tensile Trading ChartPack for the 1st Time, use this LINK...
http://store.stockcharts.com/collections/stockcharts-com-chartpacks/products/tensile-trading-chartpack-by-gatis-roze
LINKS to previous ChartPack Update Blogs
A... http://stockcharts.com/articles/journal/2013/11/the-tensile-trading-chartpack-users-manual-organized-optimized-for-maximizing-profits.html

B... http://stockcharts.com/articles/journal/2014/02/tensile-trading-chartpack-version-20-60-upgrades-to-help-you-invest-smarter-with-less-effort-.html

C... http://stockcharts.com/articles/journal/2014/05/tensile-trading-chartpack-version-30-95-upgrades-to-help-you-invest-smarter-with-less-effort.html