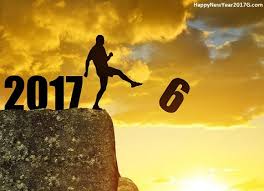 Babylonians did it. Ancient Romans did it. Medieval knights pledged the "peacock vow" each New Year as their promise of chivalry. Reflecting upon the previous year's efforts and seeking ways for self-improvement in the coming year has been a common ritual for millenniums because our human nature drives us to be better next year than we were this year.
---
For investors, the motivations are far wider than your average citizen because self-improvement leads directly to greater financial rewards in addition to all the normal benefits. According to various studies, some 40 - 50% of Americans embrace New Year's Resolutions. Of this group, nearly half make good on some of the resolutions. This group is ten times more likely to achieve success versus the group that chooses not to make resolutions. Investing is all about probabilities, and I like those odds.
To encourage my readers to join the resolutions group, I thought I'd share with you some simple insightful advice from seven Market Wizards. These Wizards remind us that in the coming year, intelligent investing is all about us. If we follow through on our resolutions to improve our discipline, self-awareness, consistency, determination and humility as investors, then the financial rewards will indeed warrant our efforts.
Warren Buffet: "We don't have to be smarter than the rest. We have to be more disciplined than the rest."
Peter Lynch: "In the long run, it's not just how much money you make that will determine your future prosperity. It's how much of that money you put to work by saving it and investing it."

Seth Klarman: "The stock market is the story of cycles and of the human behavior that is responsible for overreactions in both directions."
Benjamin Graham: "In the short run, the market is a voting machine, but in the long run, it is a weighing machine."
Charlie Munger: "It is remarkable how much long-term advantage people like us have gotten by trying to be consistently not stupid, instead of trying to be very intelligent."

Martin Whitman: "We ignore outlooks and forecasts….we're lousy at it and we admit it…everyone else is lousy too, but more people won't admit it."
George Soros: "If investing is entertaining, if you're having fun, you're probably not making any money. Good investing is boring."
Trade well; trade with discipline!
- Gatis Roze