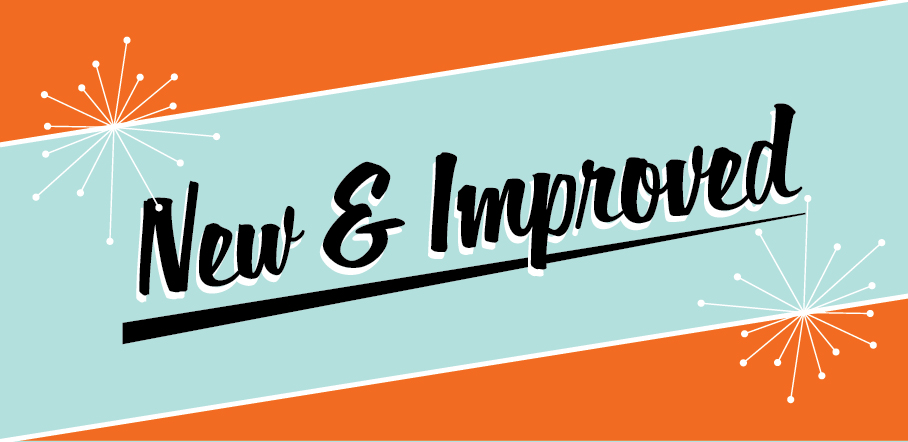 When is the last time someone offered to give you a couple hundred hours of "time"? We are here to do precisely that! You've all heard the cliche that "even the richest man has only the same 24 hours in a day as the poorest man." Regardless of what kind of investor you might be, we guarantee two things:
1. To be the very best investor you can be, you need to carefully assemble a portfolio of ChartLists to facilitate your asset allocation, money management, market analysis, routines, stalking, buying, monitoring and selling disciplines.
---
2. By simply downloading the Tensile Trading ChartPack, you will save hundreds of hours of time and find yourself far ahead of where you might have been otherwise. Instantly, your account will have 95 ChartLists — all carefully pre-populated and formatted. This ChartPack is now over five years old and has benefited from quarterly improvements by a tight community of users like yourself. The nice feature is that you can keep what you need and delete those ChartLists you don't need. You are still way ahead. In reality, the present version has thousands of hours of build time. A deal by any standard!
ChartList 10.07 - Asset Allocations:
We want both to remind and to encourage users to revisit this ChartList regularly. We spent a lot of time on this ChartList when we wrote our book, and we devoted both an entire chapter and created a DVD on this high-leverage topic. When one considers that ETF.com has over a thousand asset classes, then it was quite a feat for us to strategically put together 59 asset groups and not miss any essential category. For this reason, we encourage all users to review the monthly performance percentage change of each asset class which is easily done in the summary mode of this ChartList.
ChartList 450 - US Dow Industrials:
Big news here and big changes. All users should be aware of these additional market industry segmentations, as the U.S. economy grows more complex. No surprise there. Not so long ago, Biotech did not even exist. To reflect new industries and new alignments, this ChartList has added forty-six new tickers, thereby bringing the total to 154 Industries.
One of my regular go-to ChartLists is the Dow Industry charts. I have written other blogs about my mantra that "less is more." Simplification is good, in other words. With that in mind, we wanted the directional trends and market outperformance to literally jump from the page. We have therefore improved the clarity to eliminate visual clutter.
Notice that we now use line charts, and outperformance relative to the market (VTI) is now easily grasped in the top graph. The graphs below focus simply on volume analysis with RSI shown as the single momentum indicator. As a first cut, we suggest you try the "Market Carpet" view due to the large number of industry groups. HINT: Use the StockCharts Index Catalog to dig deeper into any of these symbols. When you get the results screen, click on "Click for Details". It would explain, for example, that $DJUSOE is a a subset of $DJUSTQ. The website investing.com will also show you all the component equities in each index. This is a very powerful ChartList to monitor regularly.
ChartLists 420-12 to 420-90 - Fidelity Select Sector Portfolios:
Here's a question for you. Where do you look for new trade or investment ideas? Do you run scans on StockCharts for specific technical moves? Follow earnings news and look for companies that beat estimates? Or maybe you keep an eye on the SCTR reports and track the top stocks there.
What about taking a peek under the hood of some of the largest mutual funds on the planet? If you could track where the big institutional money is flowing, wouldn't that yield some shrewd and timely investment ideas?
Well, that's precisely what we do by following the latest buys and sells of the smart money Fidelity funds each quarter. By carefully tracking the top 10 holdings of all 41 Fidelity Select Portfolio funds, we note the stocks that the smart money is buying, and those that they're selling. After all, the stock market is a game of supply and demand. Big demand by the big money is a powerful thing, one that we as individual investors can often ride for big profits. This is…big!
With that in mind, let's take a look at some of the key observations from this quarter's Fidelity Select funds update:
We were stunned to see the number of total positions held by the Consumer Discretionary portfolio jump nearly 100% from 54 positions up to 100. Major changes were made to the fund's top 10 list, which added substantial positions in a strikingly diverse set of big name Cyclicals stocks, including Tesla (TSLA) and Ross Stores (ROST). At the same time, a major hotel stock was dropped from the fund's top 10.
It was interesting to note lots of activity in the Chemicals portfolio this past quarter, particularly given the recent strength we've seen in the Industrial sector as a whole. Four new stocks were added to the fund's top 10 holdings list, including the return of Univar (UNVR). That stock has been rising since early August, now approaching some key technical levels and a potential break of its broader 2017 downtrend. With the support of the big money and strength in its sector, this may be an interesting one to keep an eye on.
We noticed big shakeups in the Industrial Equipment portfolio, with fresh new (and large!) positions in two major defense industry names. Most importantly, both of those stocks have remarkably strong charts, and great sector strength (Industrials again!).
The tech-related funds are always interesting to watch, and frequently yield some highly-tradable ideas. This quarter, the Computer portfolio saw a big move away from a US-based computer services giant, HPE. At the same time, the fund added some big positions in multiple foreign tech companies. The outperformance of many international markets has been a strong headline this year, so it's not surprising to see the smart money heading overseas to get some growth.
The Electronics portfolio also saw some big moves, making a very clear (and aggressive) push into a number of semiconductor stocks. The semiconductors industry group has been one of the market's firm leaders this year (just check out SMH, the semiconductors ETF). By adding big positions in names like NVIDIA (NVDA), this fund's activity is sending a clear signal. When the big money moves this aggressively into a space, it's not worth ignoring.
---
UPGRADE INSTRUCTIONS FOR EXISTING CHARTPACK USERS:
Important: If you have modified any of the charts in any of the ChartLists that start with "GR - ", those changes will be deleted as part of the upgrade process. If you want to keep those changes, you need to copy those charts into a different non-"GR" ChartList before you upgrade!
To Upgrade the Tensile Trading ChartPack, follow these steps:
Log in to your account and then click on the "Your Account" link in the upper right corner of the web page.
Scroll down and find the "ChartPacks" area towards the bottom of that page.
Find the entry for the "Tensile Trading" ChartPack in the table that appears. (If you don't see it, that means that you didn't purchase it - click here to purchase it.)
Click on the "Re-Install" button next to the Tensile Trading ChartPack to start the reinstall process.
The download should take about 15 seconds. At that point, you can explore the new ChartLists and updates.
INSTALLATION INSTRUCTIONS FOR NEW CHARTPACK USERS:
If you are new and would like to add the Tensile Trading ChartPack to your StockCharts account, please Click HERE to get started.
---
PS… You are invited to my office for two days!
Grayson and I are presenting a 2 day Investor Boot Camp in my downtown Seattle office for a small group of Investors. We held our first Boot Camp in April and it was an overwhelming success (check out the testimonials on our site!). Let us know if you would like to be a part of this unique event. We only have a few seats left!
StockMarketMastery.com/bootcamp.html
Trade well; trade with discipline!
- Gatis Roze, MBA, CMT
- Grayson Roze