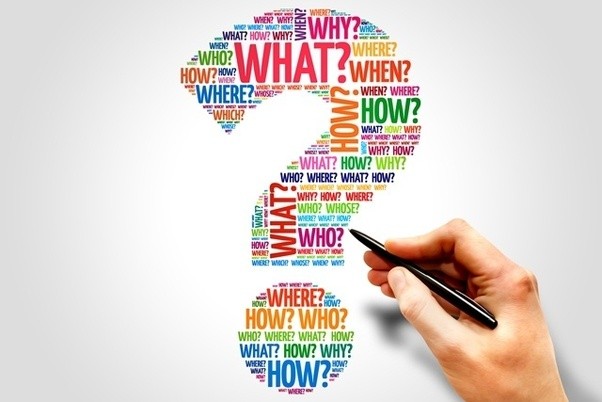 I'm going to let you in on a little secret. The bulk of my financial analysis, portfolio reviews, and trading decision making happens on Sundays. Sure, I have daily trading routines that are tremendously important, and of course, I'm constantly watching the market during the week. But the routines that I believe are most crucial to my investing process, those are reserved for Sunday morning and afternoon.
Why? Well, with the markets closed, the work week over, and life moving just a little bit slower every Sunday, I'm able to get myself into my most productive frame of mind. On Sunday mornings, I can find the right headspace, one that helps me think about my investing clearly, critically, and creatively – and with as little bias as possible. In short, Sundays allow me to block out the noise and make better decisions about my portfolios.
I bring this up because I want to share with you a routine that I've leaned on heavily this year. When the market turns and volatility takes hold, we as investors are met with a rush of emotion that can often be difficult to manage. So what keeps you grounded? What helps you make sense of those changing tides?
Ask Yourself This Question
Well, for me, it's a particular thought exercise that's perfectly suited for the peace and quiet of a Sunday morning. Stepping back from the chaos of the week and the fast pace of the financial markets, I ask myself the following question:
What do I believe the world will look like 5 and 10 years in the future?
It sounds basic, I admit. But the beauty of this question is that it prompts you to simply sit back and think. It's not about looking at the latest charts or analyzing a new indicator crossover. It's just about taking a few quiet moments to think – nothing more. And let's face it, no matter who you are or what time frame you trade, keeping a pulse on your view of the future and where the world is heading is a profoundly important task for every investor.
For me, this question has helped uncover some fantastic trades and highly-profitable investments. It has allowed me to weather a few short-term storms and stay in positions to achieve long-term gains. And on the flip side, it has helped get me out of positions when I started to feel that maybe the party wouldn't last. After all, stocks are businesses, business have products and services, and those products and services are the result of real people using them in the real world.
Let's Dissect The FAANG Trade
Now, hindsight is 20/20, we all know that. But let's take a minute to consider the FAANG trade, for example. If you took a step back and looked at the ever-changing world around you five years ago, it's quite possible that you may have said something along the lines of:
"I'm buying more and more stuff on Amazon, I own six Apple products and replace them every three years, I can't get my kids to quit chatting their friends on Facebook, my wife and I are really hooked on this new Netflix series and every time I surf the web I can't stop clicking on all these Google ads that are somehow tailored to my exact interests."
Wall Street may boast that the FAANG trade was a brilliant decision by the brightest minds in finance, but frankly, any 16 year old with a laptop and a smartphone could have told you to buy those five stocks before they became an acronym!
Making Room For Your Observational Side
Now, don't get me wrong here. I'm not recommending that you pick your favorite clothing store, run out and blindly buy the stock. You can't make gut-instinct decisions as an investor and expect to succeed in the long run. But what you can do is leave a little bit of room in your routines for what I call "observational investing".
I see myself as something like 65% technician, 25% fundamentalist, and 10% "observationalist". I follow the charts, and they will always be my primary tool. I back up what I'm seeing on those charts by looking for strong fundamentals as a secondary filter. But lastly, I need to look at the world around me and feel confident in the investment I'm making. Recent price trends or a strong earnings report are not always enough. I want to see that the business behind that stock is present in my day-to-day life. I want to take note of how its products and services are being used by real people to do real things. When my observations line up perfectly with strong technicals and robust fundamentals, that combination is rock solid.
This may sound simple but it's true. Many of my best investments have come from simply observing the world around me and taking note of which businesses seem to have a real hook into society. From that jumping off point, I can check the charts to see how those stocks are doing, look back at their earnings history to see which ones are growing and gaining momentum, and buy the ones that appear strongest both technically and fundamentally.
So this Sunday, I'm giving you some homework. Get up, make your cup of coffee, find the most comfy chair in your house and have a seat. Before the new trading week starts up, ask yourself, "What do I believe the world will look like 5 and 10 years in the future?"
Money In, Eyes Open.
- Grayson Roze
Business Manager, StockCharts.com
Author, Trading for Dummies (Wiley, 2017)
Author, Tensile Trading (Wiley, 2016)
StockMarketMastery.com