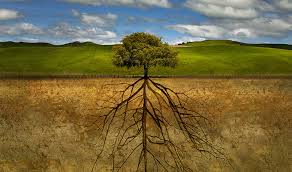 "Yes, the fountain of youth really does exist, and academic research is increasingly proving it to be found amidst your investment portfolio. A growing body of scholarly research shows that, in many ways, life can get better as we get older and being an active investor can contribute in significant ways." — Gatis Roze
I wrote those words over four years ago for my December, 2014 blog. What made me revisit that scenario was a recent Today Show program on what current medical and longevity research is telling us to do to that adds meaningful years to our lives. In this televised interview, Dr. Oz reinforced the usual health recommendations: proper diet, reduced sugar, lowered blood pressure, enough sleep, etc. But he also discussed the stressful negative impact of loneliness and the importance of making real connections with your significant other, your family, your friends and your personal community. Those connections are what may add the most years to your lifespan — a shockingly high number, according to Dr. Oz.
Over the four years since I wrote that first investor longevity blog, I've tried hard to personally adopt these principles as much as possible. But one of Dr. Oz's recommendations has stood out above the rest. I've made sure to embrace my personal investing community in a unique manner (due to my own particular circumstances). Specifically, I've focused in on how to best pass the financial baton to my son. Based on the dozens of conversations I've had with many of my readers, I know that I am not alone in this concern.
A recent Wall Street Journal article asserted that what is happening in the USA presently is "the single largest generational wealth transfer in the history of the world." I firmly believe this because the recent Spectrum Group's Market Insight 2018 reports that there are close to 11,000,000 millionaires in the United States today. My point being that there are many of us challenged by how best to achieve this end. I won't go into all the details on how I managed this baton-pass with my son since I described it at length in this blog written last year.
The key takeaways are these:
Encourage your children and grandchildren to learn about investing early. It will benefit all parties in big ways.
Present investing as a worthy part-time hobby that can offer a lifetime of insights and benefits.
Map out an informal program that will let you discuss finances, share interesting books, take investing classes together, etc.
Most important of all, make an effort and show interest in their progress.
Remember, it's not just about showing your favorite stock chart to the next generation. It's a learning process that means discussing asset allocation and diversification. It's about helping them understand how a company's earnings drive its success. It's about addressing the " big three" as well: behavioral control, discipline and routines. All of these topics will not only make your young investors more savvy financially, but will make them more productive human beings as well. Think of it as a hybrid approach where you blend topics. When you do, you will not only pass the financial baton, but you may well discover the best part of yourself. Dr. Oz assures us it's a process that will enhance your own longevity as well, making it the quintessential "win — win — win."
The bottom line is this. Start early and expand your thinking as to who could benefit from this kind of intergenerational collaboration. Include your spouse and any other significant people in your life circle. Just as so many aspects of investing involve the Investor Self, don't let your ego get in the way. You, as a mature investor, are not acknowledging the beginning of the end with this collaboration. You are actually extending your life and making it more meaningful.
Side note: don't let your financial advisors dissuade you from your self-help agenda. Go for it. You and all your significant others will be grateful!
Also, before I let you go...
Educational Opportunity: I have gone back over the past 30 years of trades to identify how and where my greatest trading and investment winners materialized. I will be sharing these findings in a 3-hour seminar at Bellevue College (Bellevue, WA). That seminar is coming up very soon on Saturday, February 9th. For more information, click here.
---
EXCLUSIVE EVENT OPENING – Investors Boot Camp
Grayson and I will be teaching another one of our very popular 2-day Boot Camp seminars here in Seattle at the end of February. I invite you into my very own trading office on Saturday and Sunday, and we share it all. With a small group of just 12 investors, it's an action-packed, all-you-need, everything-included weekend of investing talk and teaching, with lots of personal attention and powerful learning.
We've just had one seat open up at the last minute, so if you'd like to join us for this very unique, very exclusive event, now is your chance! Complete details and registration info can be found on our website at StockMarketMastery.com/bootcamp
Trade well; trade with discipline!
- Gatis Roze, MBA, CMT