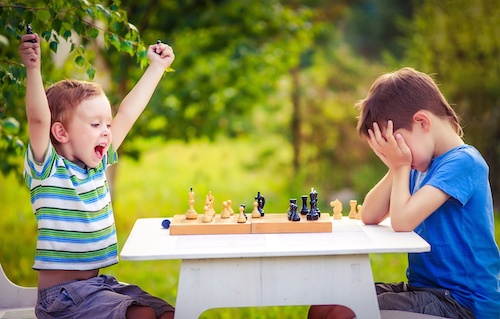 I know a majority of my fellow investors are also ardent sports fans who live-a-little or die-a-little with each win or loss by their respective team. The parallels to investing are self-evident. Afterall, our portfolios of equities are our teams as well.
According to the Krauthammer Conjecture, "the pleasure of winning is less than the pain of losing". In his final book published posthumously, Charles Krauthammer put forth a number of sports examples to illustrate this point. As both a serious investor and an avid sports fan, I concur wholeheartedly. This is precisely why my foremost concern is always how to avoid the pain before I focus on the profits. Where do I set my stops before I calculate potential upside targets? I want to know my exit strategies even before I ever enter a trade. These are my rules. Read the Market Wizards books and you'll see most investment gurus affirming this discipline.
Charles Krauthammer uses LeBron James as one of his examples to illustrate that nothing matches the depth of emotions brought on by losing. Remember when the Cleveland Cavaliers lost the 2015 NBA finals to the Golden State Warriors? LeBron sat motionless on the bench staring straight ahead — still in his jersey — for 45 minutes after the game. Similarly, for every profit in the market or every win on a sports field, there are unequal and opposite feelings of loss and intense despair on the other side.
My point being that we each must understand the calculus between profit and pleasure versus pain and loss. It's essential to personally acknowledge this imbalance. Use this pleasure / pain calculus to motivate your Investor Self and to embrace and follow your sell disciplines.
In closing, I'd like to refer you to two previous Traders Journal blogs that I've written on this topic. Hopefully, this will empower you further with the emotional discipline to become a consistently profitable investor.
Trade well; trade with discipline!
- Gatis Roze, MBA, CMT