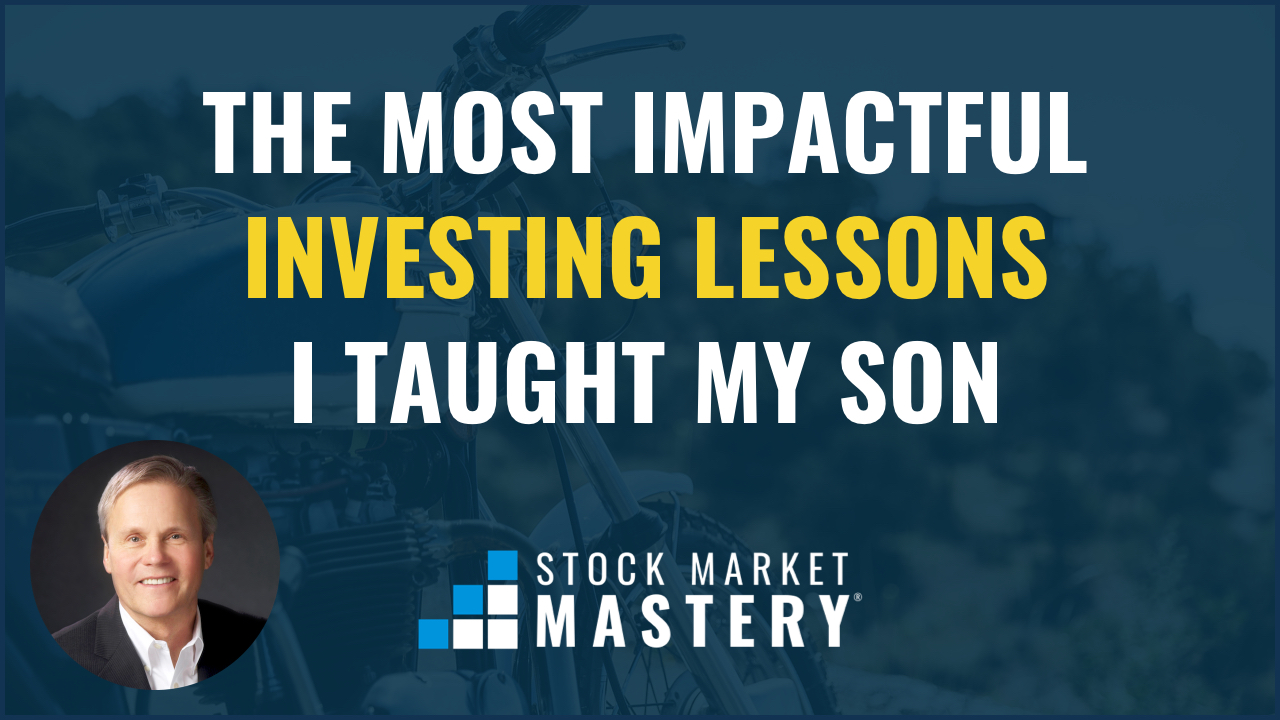 Last month, Grayson and I had the pleasure of Zooming online to a combined audience of both the Los Angeles and San Diego chapters of the AAII. Our investment talk to this significant group of investors was presented in three distinct pods of investment strategy and money management topics. It was, in essence, a summary of an 18-year "living investment experiment" – one that began when Grayson was 10 years old.
At that time, I was teaching weekly investment courses here in the Puget Sound area, and I had him step up in front of my students to demonstrate how to draw trendlines on stock charts. Now, 18 years later, the experiment continues to yield fruitful insights. Judging by the very positive responses from the AAII attendees that joined us online, we've decided to make our presentation available to everyone via YouTube.
POD 1
The Most Impactful Investing Lessons I Taught My Son
In the first part of our talk, I discuss the most important and impactful investing tools that I've given my son over the past 18 years. In full disclosure, I acknowledge that it's hardly been a one-way transfer. Over the intervening years, a great deal has flowed from son to father as well. In this pod, I delve into specific tools, skills and routines, but I also discuss the motivation, action and importance of understanding the Investor Self for younger investors. There's also a portion detailing common investor blunders and how best to avoid these financial potholes.
POD 2
It Pays To Be Young: How To Turn Your Age Into Profits
In the next part of our talk, Grayson details the many unique advantages that young investors have in today's market. He digs deep into the specifics of turning those advantages into profits, and shares exactly how he manages his own money as a younger investor in his late 20s. His presentation includes timely examples to illustrate those concepts and philosophies.
POD 3
Passing The Financial Baton, But Investing Together
In the final pod, Grayson and I both speak together about mutual and respective lessons learned over these past 18 years of actively investing in the markets alongside each other. This includes penetrating reflections on our journey as father and son, as co-authors and as modern investors in today's day and age.
In sharing this candid conversation with a wider audience beyond the AAII, we are endeavoring to negate the old Chinese proverb that claims, "wealth does not pass three generations".
Here's our attempt to prove that wrong!
Trade well; trade with discipline!
- Gatis Roze, MBA, CMT