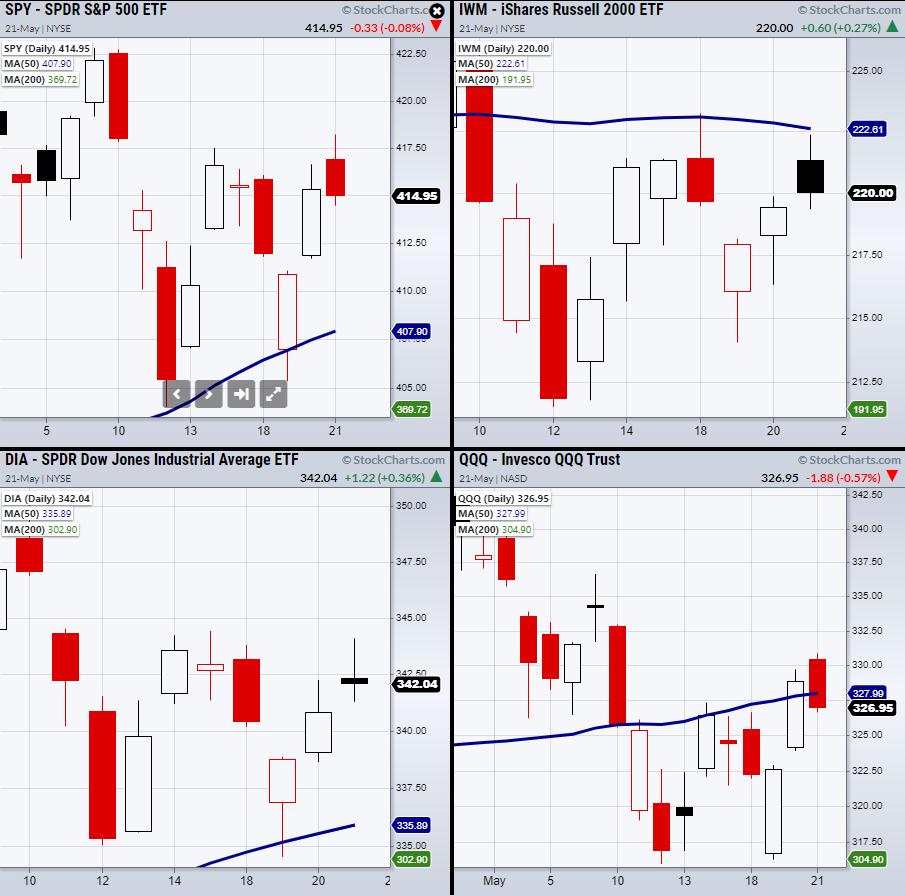 The four major indices are split between two phases.
The first is a bullish phase. This is created when the price of a symbol is trading over its 50-day moving average, with the 50-DMA over the 200-DMA. Both the Dow Jones (DIA) and the S&P 500 (SPY) are in bullish phases.
On the other hand, the Nasdaq 100 (QQQ) and the Russell 2000 (IWM) are in cautionary phases. The only difference between a cautionary phase and a bullish phase is that the price is trading underneath the 50-DMA instead of trading over it.
This week's test for the SPY and DIA was passed when both held support created from the 50-DMA. The next test was for the QQQs and IWM to break over resistance from their 50-DMA. While the QQQs were able to break over $328 on Thursday, they were not able to stay over that price level on Friday. This means that we never got a confirmed phase change in the Nasdaq 100.
Additionally, IWM was even more disappointing, as it never broke resistance at $222.70 and instead pulled off from this price level for the second time in one week. However, the saving grace is that both indices are holding near their resistance levels. This turns the tables to Monday to decide whether the IWM and QQQ can push through resistance or turn back towards recent lows.
Another noteworthy mention is the High Yield Bond ETF (JNK), which was able to hold over its 50-DMA at 108.61. Because JNK shows investor's risk appetite, it will look great if it can stay over support from the 50-DMA. Conversely, if JNK breaks down, trade cautiously, as the major indices need a fair amount of steam to push back to new highs.
---
Follow Mish on Twitter @marketminute for stock picks and more. Follow Mish on Instagram (mishschneider) for daily morning videos. To see updated media clips, click here.
The current administration is bringing attention to the electric vehicle sector, along with possible tax credits, and many investors are taking a look at this beat-up sector. In this week's edition of Mish's Market Minute, Mish goes through the charts to show why the price performance isn't ready yet for most, but there are a couple of possibilities that she sees.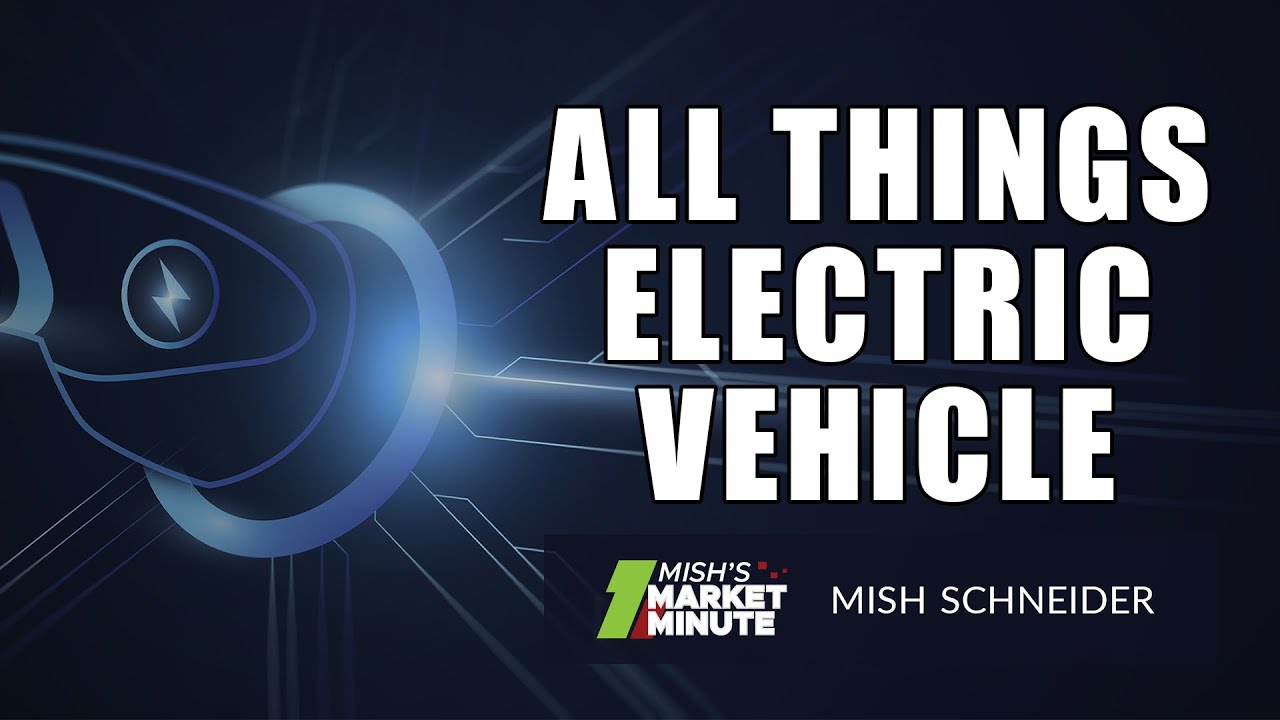 ---
ETF Summary
S&P 500 (SPY): Choppy price action. Resistance 418 area.
Russell 2000 (IWM): Support 215. Resistance 222.68.
Dow (DIA): Flirting with the 10-DMA at 341.91.
Nasdaq (QQQ): 328.04 the 50-DMA needs to clear.
KRE (Regional Banks): 71.82 resistance. 68.21 support.
SMH (Semiconductors): 341.82 resistance.
IYT (Transportation): Failed to clear the 10-DMA at 273.54.
IBB (Biotechnology): 151.67 pivotal.
XRT (Retail): Needs to get back over the 50-DMA at 91.51.
Forrest Crist-Ruiz
MarketGauge.com
Assistant Director of Trading Research and Education