It's been a tough year for Retail stocks as consumers continue to shift their spending habits. (see Retail ETF below). While department store sales endure declining sales in the face of increasing internet sales, an even larger shift is taking place as more and more discretionary income is going toward "experiences" rather than the latest designer purse or extra pair of pricey jeans.
---
The most recent Consumer Spending Report released 2 weeks ago, showed an increase in durable goods spending and while one might think of washing machines, durable goods also includes electronics as well as sporting equipment. This same report showed that non-durable goods spending on items such as clothing had declined.
Consumer electronics in particular is a very strong area of the economy as entertainment software sales as well as the consoles and hand held devices to go with it continue to have upbeat sales. Also doing well are mobile phone sales with innovative designs and faster speeds driving demand, as seen in the sellout of Apple's latest iPhone release last month.
American's are spending more on travel as well, as a strong dollar and competitive air and hotel prices helped drive record earnings and sales for companies such as Priceline (PCLN) which is the largest online travel booking company in the world. The company's mission is to "help people experience the world" and after reporting recent earnings that were 10% above analyst's estimates, their innovative marketing and partnering strategies continue to pay off.
While a number of brick and mortar stores have sales that have slowed down recently, there are two retailers that are showing clear strength and appear poised to break out of bases. The first is Best Buy (BBY) which should be no surprise considering they are the largest electronics retailer. The company came in well above estimates for the 2nd quarter as BBY saw an increase in home theatre and appliance sales in addition to electronics. The company is due to report earnings next month and analysts continue to raise estimates as improving sales in smart watches and wearable fitness devices is also strong.
The 2nd retailer is Ross Stores (ROST) and while they don't provide an "experience" like some of the other consumer products mentioned, many shoppers would argue that purchasing brand name items at a deep discount is the ultimate experience. The company reported earnings last quarter that were above estimates and they continue to improve same store sales. Last quarter, ROST opened 24 new stores which will continue to add to profit margins going forward.
With consumer spending at an all-time high since the recession and with consumer confidence reporting a recent uptick, there's anticipation that once the uncertainty surrounding this year's election is confidently behind us, these 2 retailers should be joined by others that will have strong chart patterns.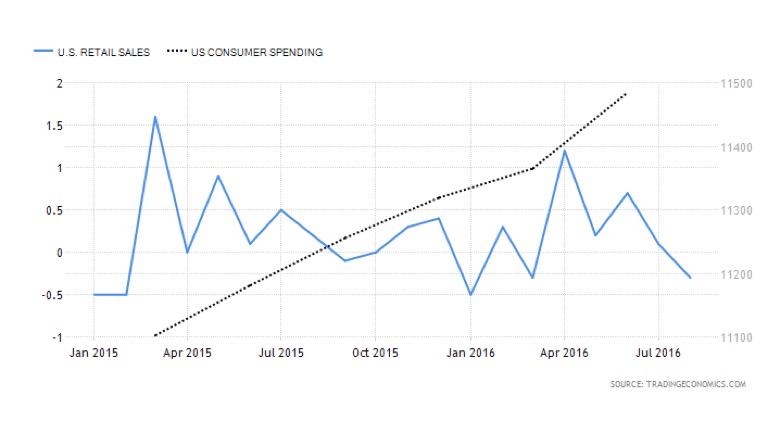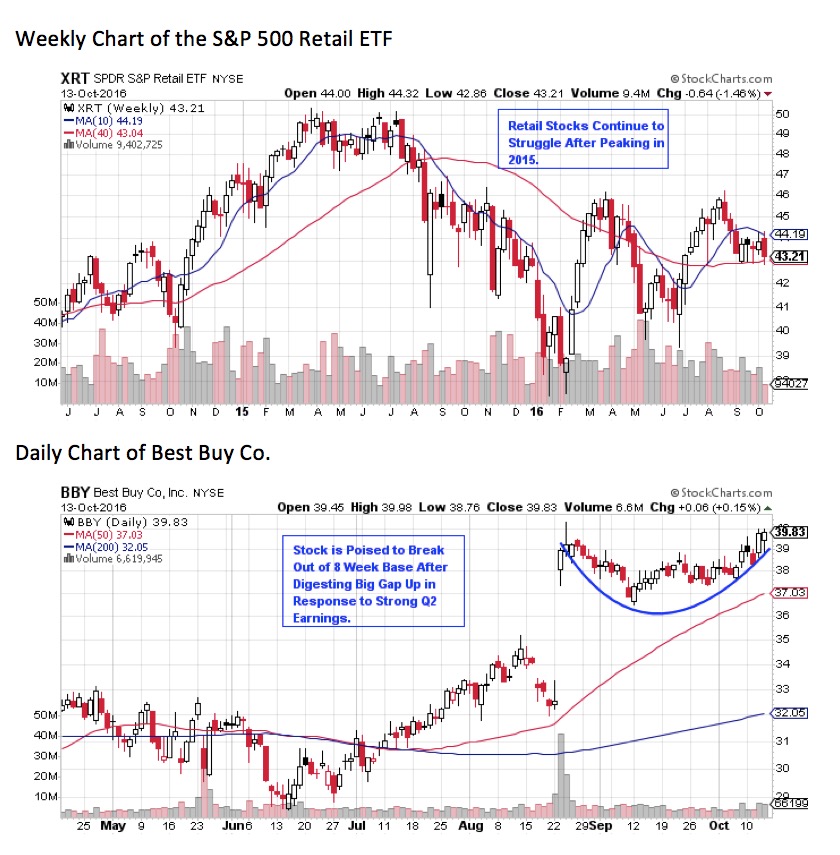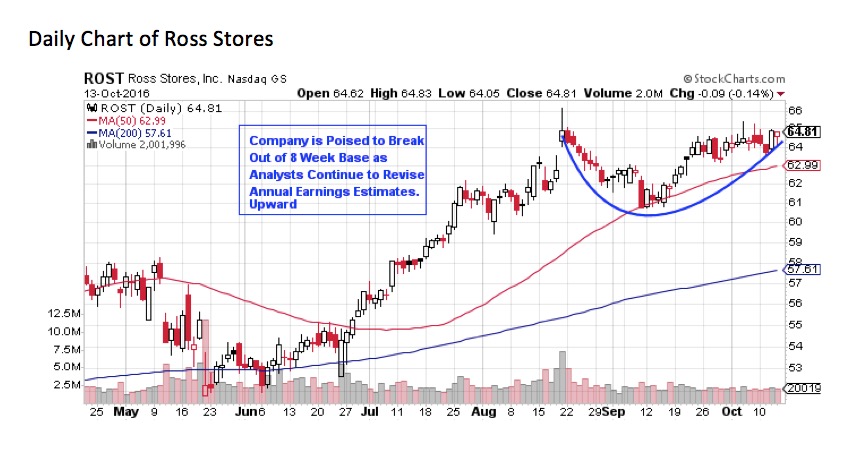 Mary Ellen McGonagle
MEM Investment Research
www.MEMinvestmentResearch.com