2021 has been a fantastic year for advisors. Financial markets have boomed, more people than ever are retiring, tax changes loom and the next generation of wealth is emerging. Times are incredibly busy for most Registered Investment Advisors (RIAs).
This year has also made apparent the need for financial professionals to be able to "talk the talk" when it comes to what's happening in volatile niches of the markets. Take the meme stock mania that began in January. Shares of GameStop, AMC and others surged to obscene levels, prompting many seasoned investors to ask why. Meanwhile, young traders just kept bidding up prices.
Meme Stock Mania of 2021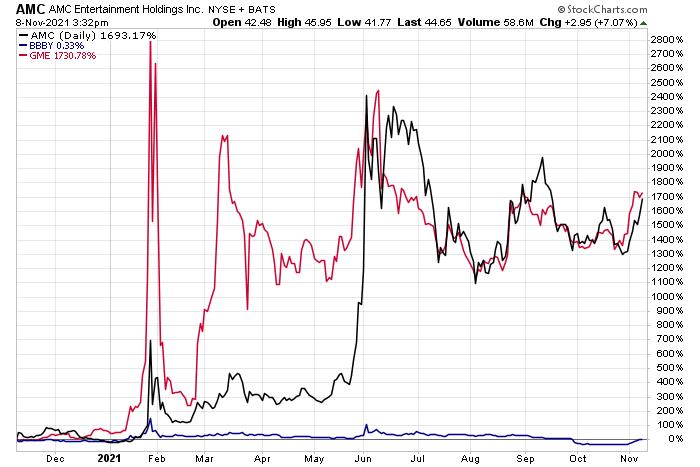 Imagine being a fly on the conference room wall (or logging in via Zoom) during the usual, often boring, quarterly or annual review between the client and advisor. Undoubtedly, investors were asking, "What is the story behind these small skyrocketing stocks?" Advisors who scrambled to form a narrative on a whim using old-school fundamental terms like price-to-book and price-to-earnings ratios and data from financial statements were missing the point.
On the flipside, RIAs who knew the ropes of technical analysis had the upper hand. Being able to address and explain terms like short float, gamma squeeze and even the basics, such as breakout, likely garnered respect from clients.
Crypto is another asset class that advisors should bone-up on. Many RIAs can make their way through a Bitcoin conversation, but things can go downhill quickly when clients ask about more complex items such as the protocol of Ethereum. And then when alt-coins are introduced, perhaps the most common advisor response is "Let me do my homework and get back to you."
This Year's Crypto Craze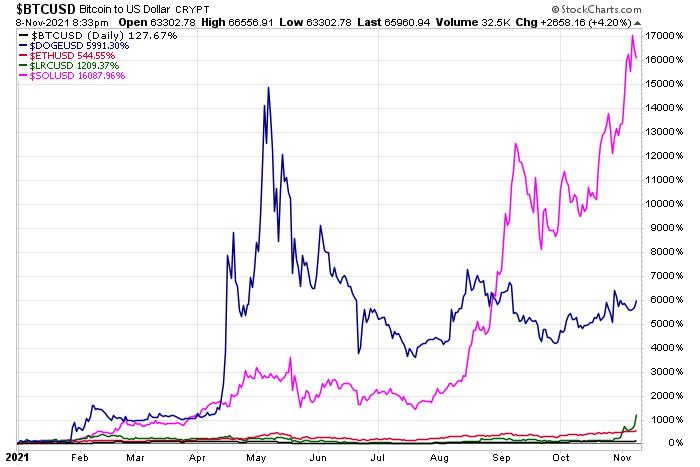 Advisors who understand technical analysis and new asset types will also better relate to millennial and Gen Z investors. The transition of wealth from baby boomers to those under 40 is well underway. It is not so much that technical analysis needs to be incorporated into a financial plan, but advisors must have the knowledge and communication prowess to discuss market mechanics and story-stocks of the day with the emerging generations of wealth.
The advisor-client relationship comes down to a mutual understanding of goals (and how they change over time). Vital to forming and growing that relationship is addressing current market happenings, then transitioning that conversation into the importance of long-term financial planning.
Mike Zaccardi, CFA, CMT
Investment Writer, Zaccardi LLC