JPM did not disappoint Wall Street. The Street had been "banking" on a solid report, as evidenced by its solid relative performance to its banking peers and to the benchmark S&P 500. And wow did they get it! JPM reported revenues of $30.06 billion and EPS of $2.68. Consensus estimates were looking for $28.47 billion in revenue and EPS of $2.45. That's a blowout report! Here's what JPM looked like as it headed into its quarterly report this morning: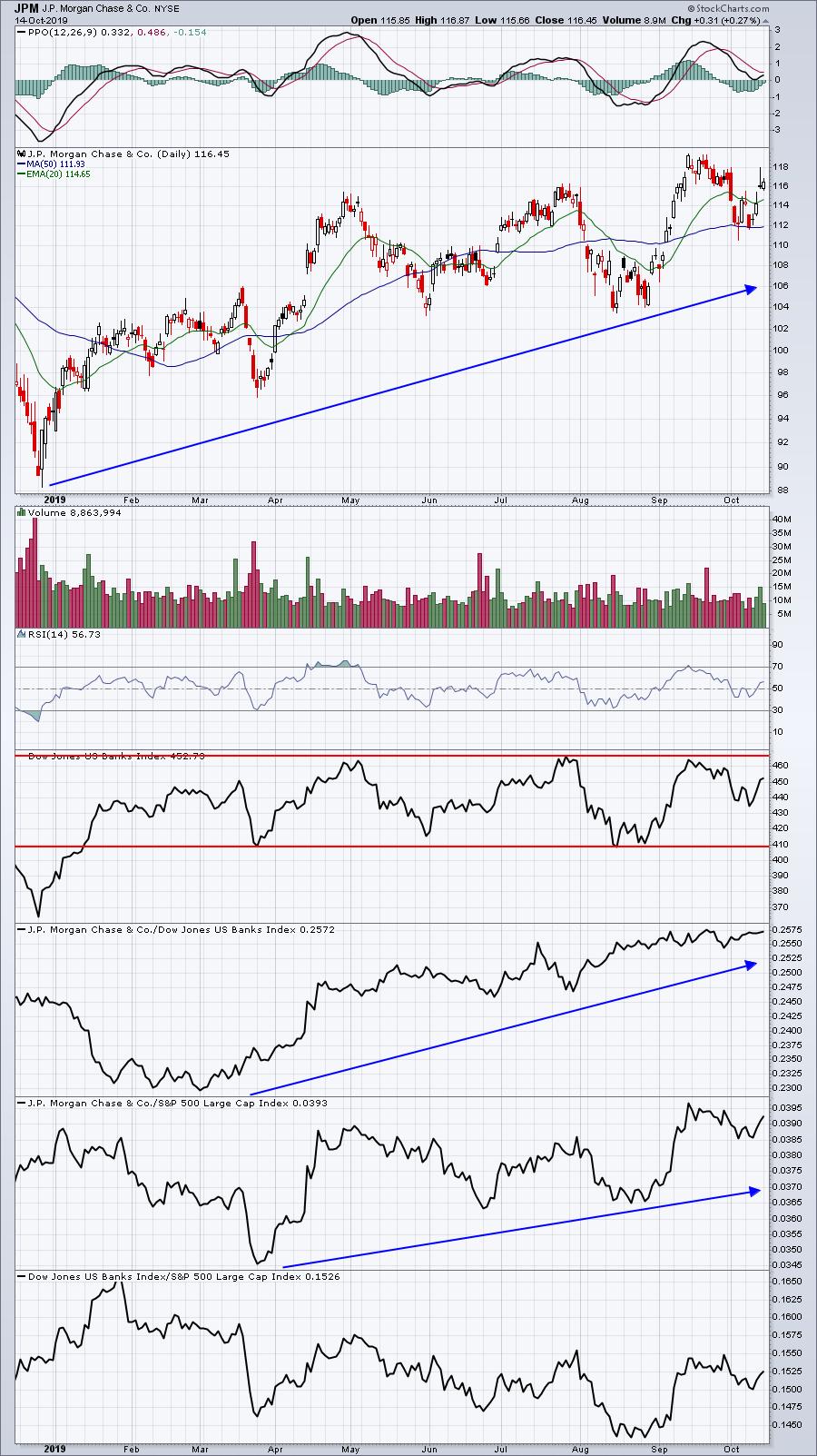 The number I'd watch at today's open is 119.27. That's the highest close ever for JPM, so opening and/or closing above that level would be a big deal. The last pre-market trade I saw was 118.74, so today could be the day for the big breakout. I've been touting a blowout report from JPM and we've now seen the first really big earnings report for this earnings season.
Yesterday, after the market closed, I hosted a Q3 Earnings Sneak Preview webinar in which I gave my prediction on earnings of nearly two dozen large, visible companies that will be reporting their respective earnings this week. I started with JPM, but I also covered others like NFLX, BAC, ASML, PNC, TEAM, AXP and many, many more. You can CLICK HERE if you'd like to see the entire presentation, which also includes my overall market view and why I believe the U.S. stock market is set to EXPLODE.
Finally, if you like reviewing companies based on earnings and relative strength, SIGN UP for my free EarningsBeats Digest newsletter, published 3x a week on Mondays, Wednesdays, and Fridays.
Happy trading!
Tom