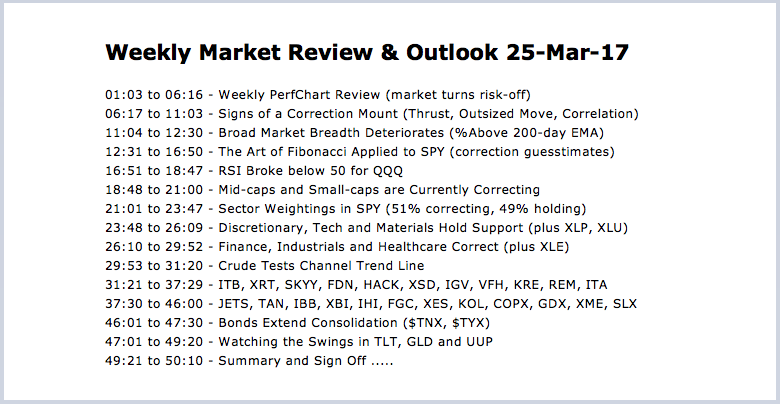 ----- Video Link ----- Art's Charts ChartList (updated 25-Mar) -----
Note that the Art's Charts ChartList has been updated with 30 annotated charts covering the industry group ETFs. The outline above is for the video and I cover these industry group ETFs in the video.
See Friday's written commentary for more charts.
****************************************
Thanks for tuning in and have a great day!
--Arthur Hill CMT
Plan your Trade and Trade your Plan
*****************************************