Wow! What a move on the Amaya Gaming (AYA.TO) stock today! Amaya offered $4.9 Billion cash.
We can see the stock started to break above resistance in late May but the SCTR fired off an early warning signal in early May when the stock was still around $8.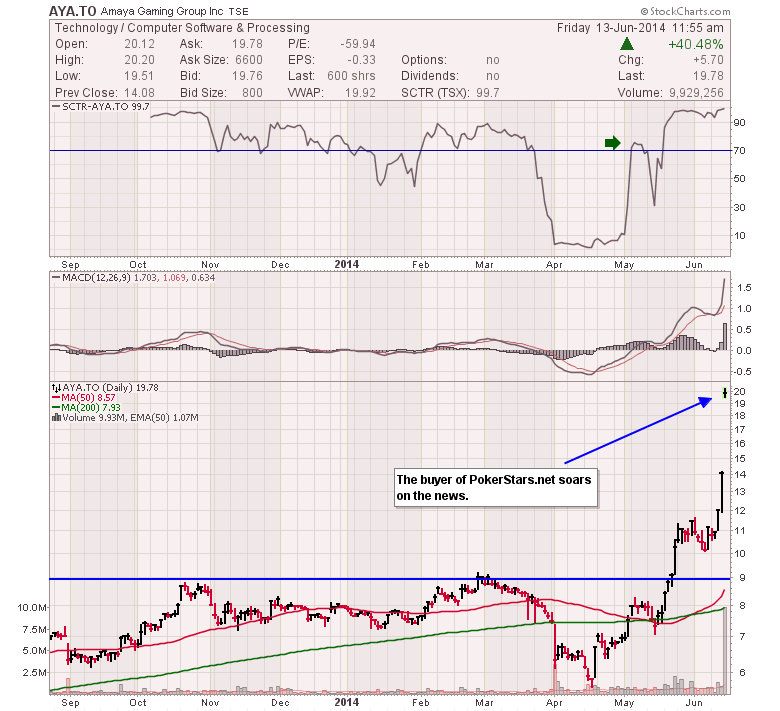 I think they were holding aces! Usually the buyer does not soar on the news of spending almost $5 Billion. Google Finance shows the market cap of Amaya at $1.87 Billion after - yes after the 40% pop in the stock!

I think making a purchase at 5 times your market cap (around $1 Billion before today) would be defined as going All In !
Good trading,
Greg Schnell, CMT