The Energy Sector has been hot this year and it continues to power higher. With the breakout in crude oil yesterday, the energy sector has a massive number of stocks leading the SCTR rankings.
The top five companies are in healthcare, biotech, and software. After that the list is dominated by energy and precious metals stocks. Two things are amazing. One is that seasonality for the oil stocks is usually out of favour till early July. Yet they dominate the SCTR rankings. The second amazing concept is that Gold has been pulling back for months and recently bounced this week. But these gold miner stocks have been percolating up the list over the last few weeks.
Look at how many of these in the energy sector have an SCTR ranking above 80.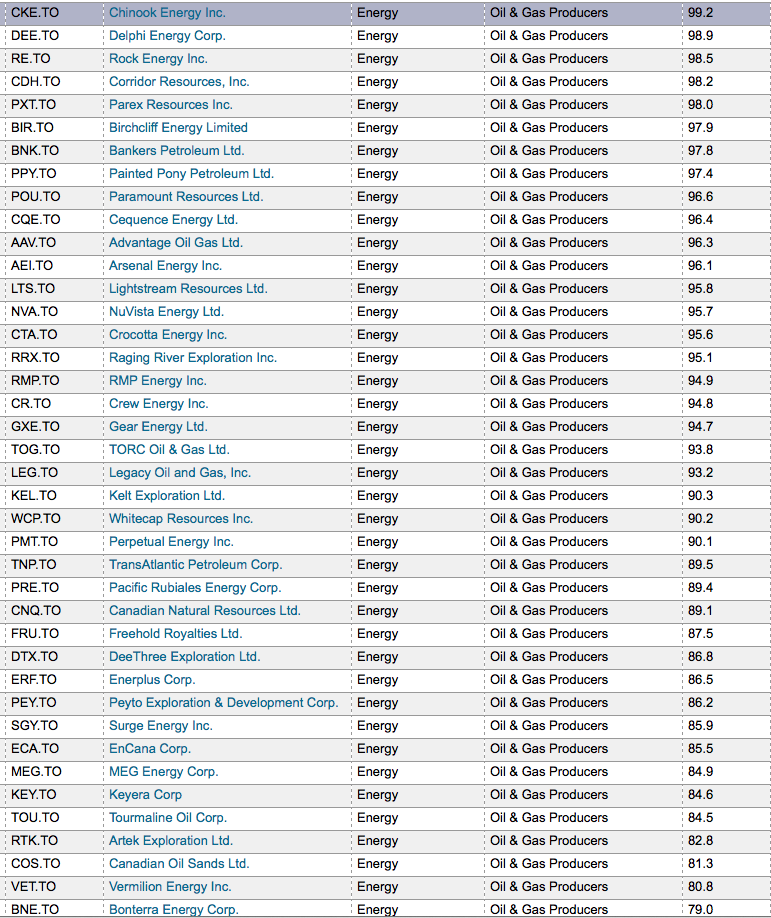 Here are the gold miners in the top quartile.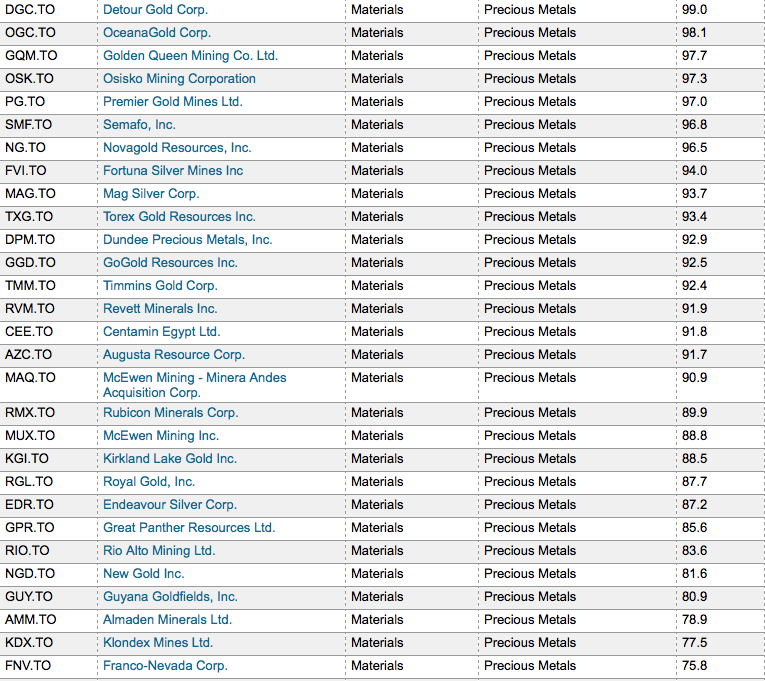 Between the two sectors, which are a massive part of the $TSX index, the Toronto stock exchange looks to accelerate higher. Recently, the number of stocks above the 50 and 200 DMA pulled back a long way while the $TSX was still climbing. The selling seemed to be across most of the Canadian industry groups.
Look how quickly the chart changed. The area in pink was down to 50% (right hand scale). Now it has pushed back up to 64.75% since June 1. With the breakout in crude oil and the big move in the precious metals stocks which usually have seasonality trends that start in July, the big push was earlier than I expected.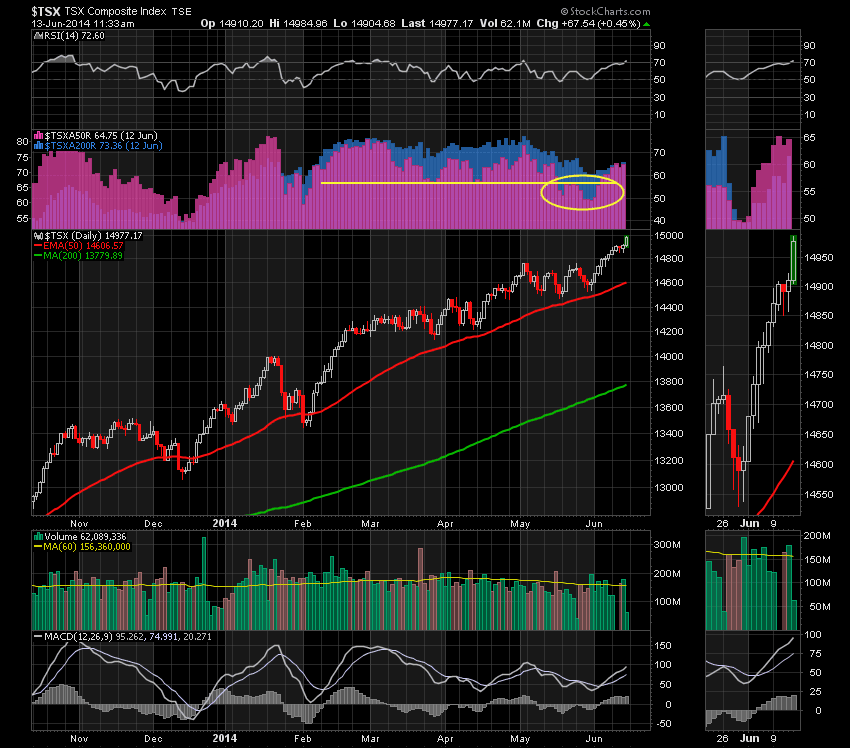 Now, the $TSX looks to touch 15000 for the first time in 6 years. The two hottest sectors are precious metals and energy. The high on the $TSX from June 6, 2008 up around 15155 looks like it could be taken out next week.
Have a good Father's day weekend.
Good trading,
Greg Schnell, CMT