Agrium has been a hard stock for investors. Breaking out and then breaking down. Recently testing under the 200 DMA, it started to show some positive divergence on the MACD and CMF.
Today it sits at the top end of the range. A breakout here would be a nice trend change. A continuation down here would be a nice short trade. The RSI is in bear market signal mode currently on the daily.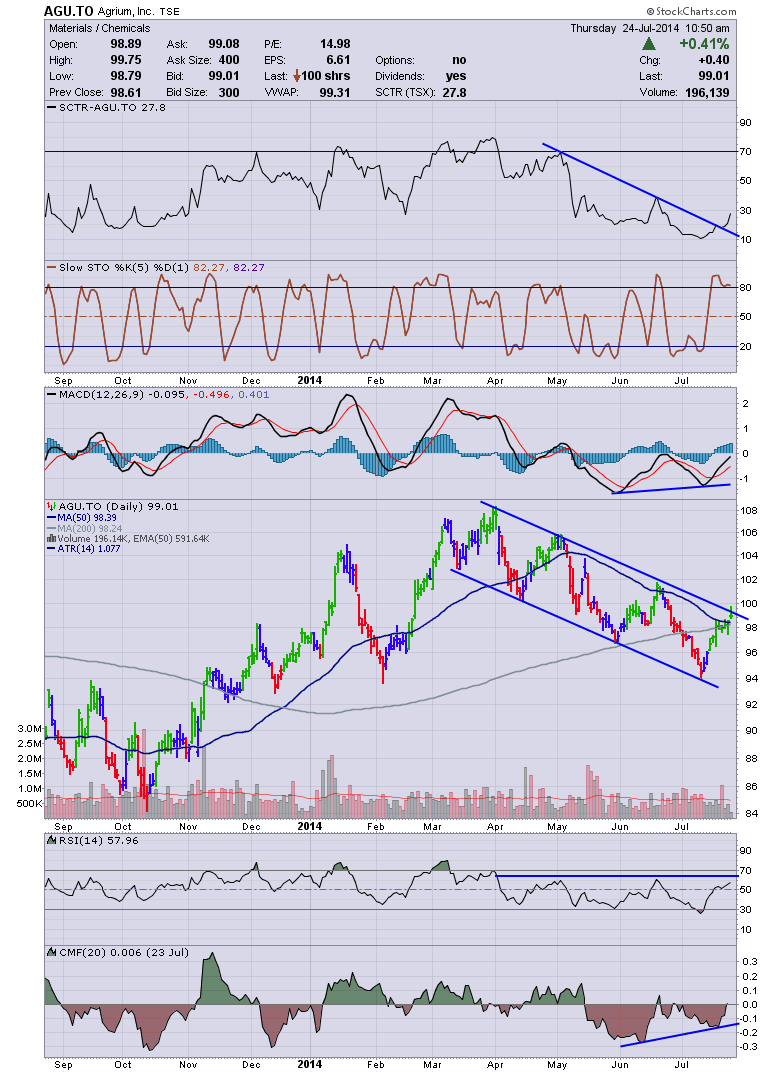 On the weekly, it looks pretty interesting. I like everything about it except the SCTR ranking is so weak. Lots of room to move up ?
Why do I like it here? First of all the five year trend line has been tremendous support. RSI is on a bullish signal. Its breaking above the 40 WMA and the 10 WMA and breaking above the down trend. It also appears to have built a multi year base shown in orange.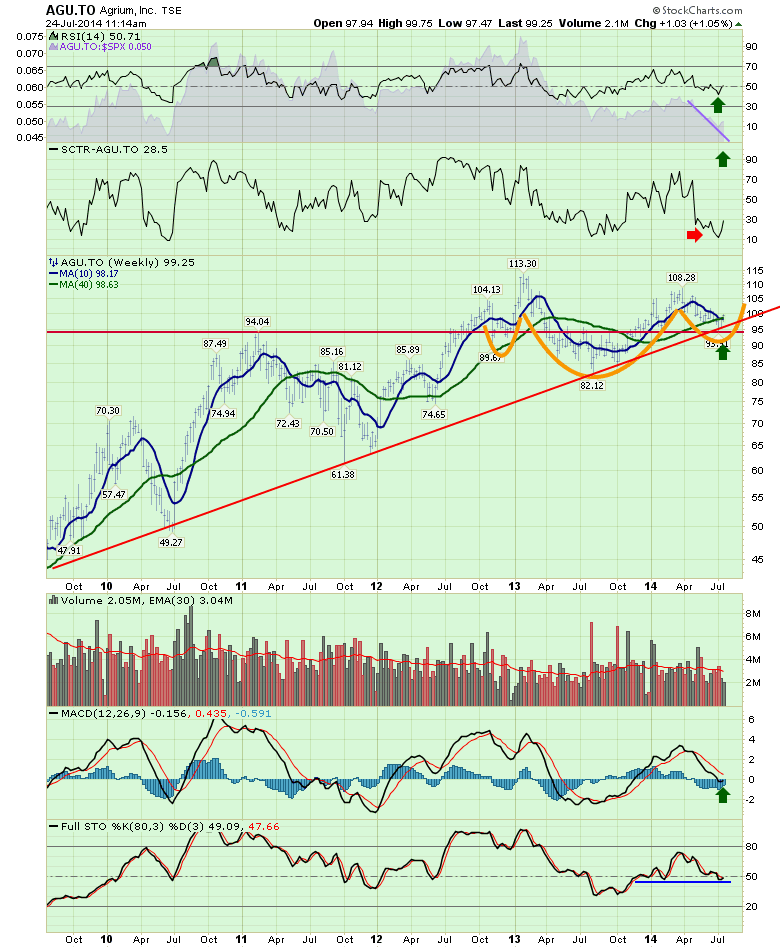 The MACD looks like it is resetting at the zero line and the Full Sto's give a pretty good buy signal at the 50 line. July is also a good rally month for Agrium. You can see the pinnacle high back in 2011 at $94.04.
Full disclosure with a few chuckles from the Atlanta SCU meeting. I bought a July breakout in 2013, only to get stopped out on the October lows. A couple of days later it went on a $23 swing without me.
The long term uptrend looks to be major support, but make your own trading plan.
Good trading,
Greg Schnell, CMT